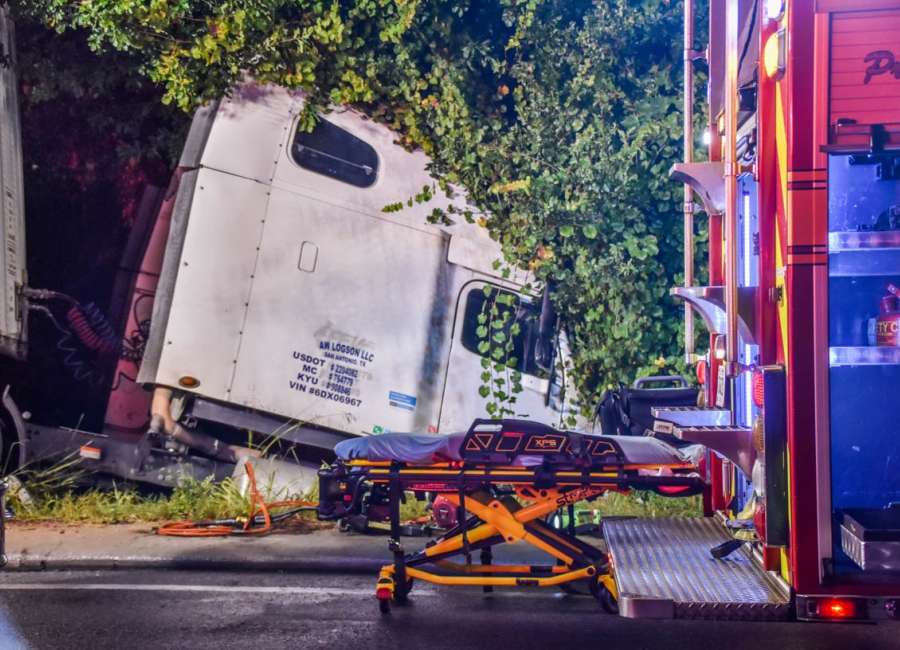 Authorities said distracted driving led to a serious crash involving a tractor-trailer, sending one driver to the hospital.
The crash occurred just before 5:30 a.m. Friday when the driver of a tractor-trailer was heading eastbound on Highway 16 and crashed into the victim's car inside the roundabout, sending both vehicles into a nearby ditch.
In the ditch, the tractor-trailer landed on top of the woman's car, and rescue personnel were forced to remove the driver from the car, roughly 20 feet down a hill. The driver of the car was transported by ground to Grady Memorial Hospital in Atlanta. Her condition is unknown at this time.
The driver of the tractor-trailer initially told investigators he was going through the roundabout when the car entered the roadway into his path. The tractor-trailer driver said he steered to the left to avoid the car, according to Sgt. Mike Searcy with the Georgia State Patrol.
However, the driver of the tractor-trailer later admitted he was using his cell phone and didn't realize he was entering a roundabout intersection, believing the north and southbound lanes had a stop sign, Searcy said.
Highway 16 and 54 were closed for over an hour while crews removed the vehicles from the ditch and roadways. The Georgia State Patrol Specialized Crash Reconstruction Team will be conducting a further investigation, Searcy said.