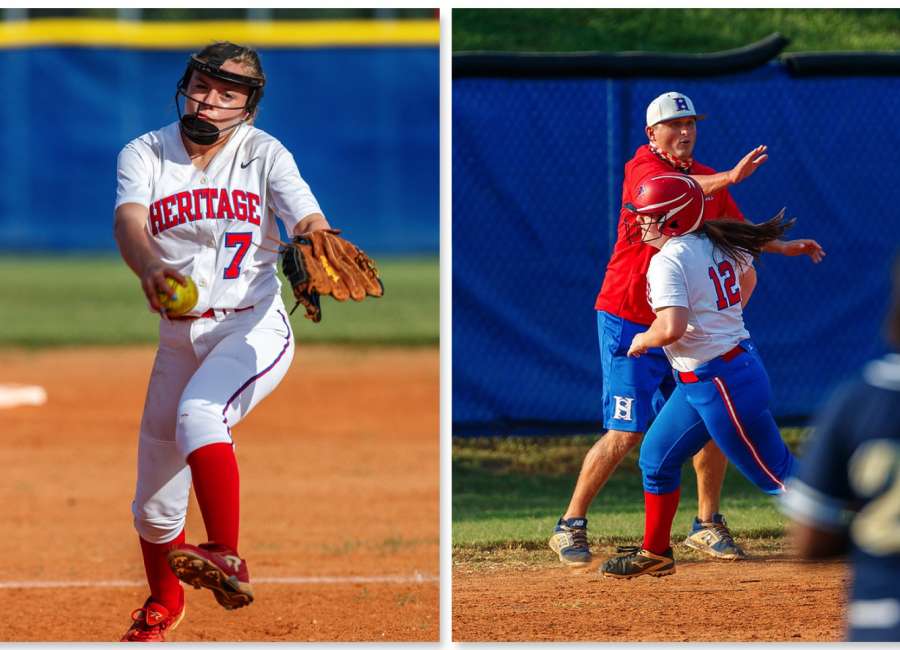 By Rob Grubbs
The Heritage Lady Hawks softball team was down, but not out.
On the scoreboard, they were behind to Landmark Christian 13-8, but the fun was just about to begin for Head Coach Ryan Danbury's team.
After scoring a single run in the bottom of the fifth and two in the sixth, they came to their last at-bat needing two more to tie. They did better than that, winning in walk-off fashion, 14-13.
The final inning started with junior Ella Thornton getting hit by a pitch. A Rachel Henson double and a Mayme Smith triple tied the game. Emily Bedell then sent everyone home with the winning single.
Lost in the offensive outburst was the gritty performance from pitcher Zofia Smith who only gave up one single in the last two innings and prevented Landmark from extending their lead. For the game, Smith through 117 pitches, but most importantly, did not walk anyone.
Henson finished the game with 5 RBIs and Bedell added three more. Also, the key to the game was a double play turned by Thornton in the first inning.
The Lady Hawks host their rival, the Trinity Christian Lady Lions next Tuesday at home. The game starts at 5 p.m.