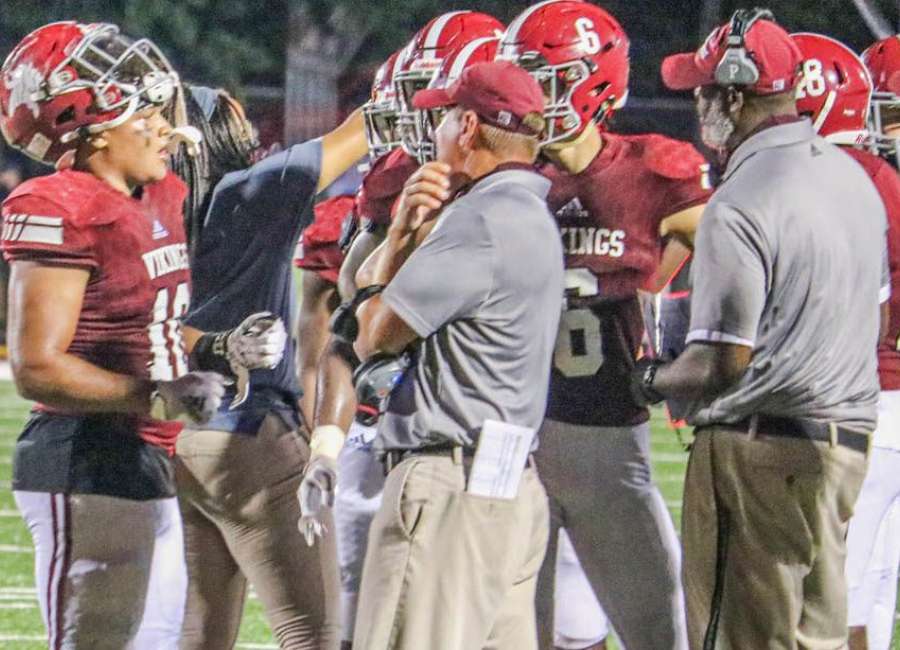 By Rob Grubbs
In Georgia High School football, schedules are built out well in advance.
Contracts are signed and plans are put into motion. Things have significantly changed this season; schools have had to scramble to find games when COVID-19 issues force cancellations or postponements.
Luckily for the Northgate Vikings, they have not had any changes yet. This week, they go on the road for the first time this season, a Friday night business trip.
For those who show up to see the Vikings take on the Villa Rica Wildcats Friday at 7:30 p.m., many will not think of the hard work and planning that got the team to Villa Rica's MacIntyre Stadium for game time. For Northgate Athletic Director John Vaughn, it is a perfectly choreographed process that involves a lot of behind the scenes people and a commitment to safety above all else.
His initial comments made that clear: "In everything we do in terms of taking an athletic team to an away event, safety is the most important matter. We do not compromise on anything when it comes to safety."
Game days routines have changed somewhat because of COVID-19. Vaughn lays out the structure for game day: "The team will have come together on Friday for a pregame meal, which in the past would be something like spaghetti prepared by the booster club. They would all eat together. But now, they get a prepacked meal. After eating, they get dressed and taped up and the buses will leave at 4:45 p.m."
Because of COVID-19, safety requirements dictate only one player per seat, which means 22 per bus, plus a driver. Vaughn added, "We request drivers in advance from the county, and some of our coaches have their CDL license, so they can drive as well. We have always been blessed with great bus drivers."
The travel party includes the team, coaching staff and two school resource officers. With a total of 84 making the trip, seven buses will be in the Viking convoy.
In addition, there are the medical trainers and staff that have a significant amount of equipment they need for the game. Amanda Sanabria is in her first season as the Northgate trainer. Vaughn continued, "Amanda will go up with the training equipment and set up on the sidelines before the team gets out on the field for warmups."
Sanabria has four student assistants to help with hydration any other issues that come up during and after the game. Vaughn also highlighted the work of Coach Scott Zachery for assisting on the sidelines and the contributions of the Georgia Bone and Joint Group of Newnan that focus on the overall safety objective.
Once the game is completed, the team loads back up, the medical tents are packed up, and the drive back to Northgate begins. The trip should be completed sometime around midnight. Upon arrival, the players still must unpack before heading home. For the coaches, the workweek is just beginning. East Coweta will be visiting Valhalla in a week, and preparations begin immediately.
For Vaughn, who started his day well before 8 a.m., another road game day is in the books. He concluded the conversation with a closing acknowledgment: "These nights are so much easier with the work of unsung heroes like our athletic secretary Meg Ayers, she does so much that goes unnoticed."
There are a lot of stars who contribute to big wins on Friday nights, and many of those do not wear football uniforms.