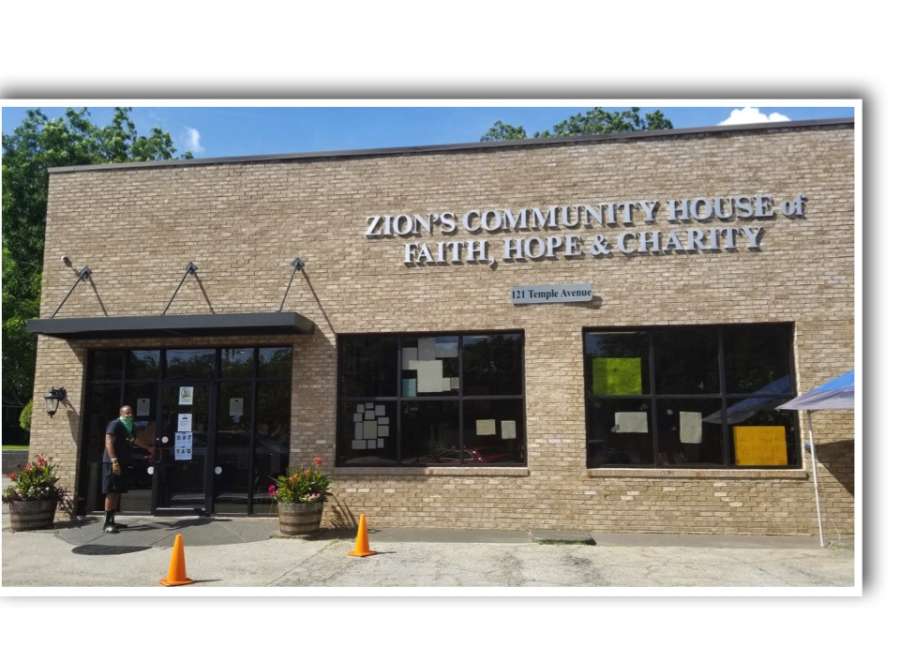 Zion's Community House on Temple Avenue in Newnan will be assisting parents with virtual learning when the school year starts.
Students in the Coweta County School System will start classes Aug. 13 as planned, but virtual will be the only option.
"Substantial, uncontrolled community transmission" of COVID-19 secured a unanimous vote from the Coweta County Board of Education Thursday to have all students start the school year with virtual/remote instruction through at least Sept. 4.
Luther Day, director of ZCH, said the program will help parents and students transition to virtual learning. The center will be open to students from 8 a.m. until 5 p.m. Students should bring their Chromebooks and other school supplies.
"We will have limited computers for use in the back," Day said.
Day said the center's main focus is the safety of the children and staff.
"We will continue to monitor and follow CDC guidelines," Day said. "We don't want to overcrowd, so we will be limiting the program to no more than 30 students."
The tuition will be $60 for one child and $100 for two children.
Day said the center is working on getting certified teachers to be able to assist with the program. Breakfast, lunch and a snack will be provided.
Day said temperatures will be checked upon entrance for staff and students. Masks will also be required. The center will have masks, but parents are encouraged to provide children with their own. Students will also social distance.
"We will constantly be cleaning and constant handwashing is super pivotal to slow down and prevent the spread of the virus," Day said.
In fact, Day said the center will undergo the same procedures to clean and sanitize the when preparing for its yearly summer enrichment program, which just wrapped up Friday.
Day said the program had no more than 30 students, and the program was beneficial to students as they can lose some of what they learned over the summer.
"The biggest thing is bridging that gap between summer and fall," he said. "The main thing is to keep them learning through the summer."
According to Day, students in the program received academic tutoring and would typically take part in field trips, but were not able to this year because of COVID-19. Day said children were taking to local parks and participated in art, learning and other activities.
Registration for the virtual learning is currently open. For more information, contact Zion's Community House at 678-673-6105 or visit https://zionscommunitycenter.c... .
Superintendent Evan Horton said he will reassess public health data and conditions to determine whether students can safely return to schools for face-to-face instruction on Sept. 8.
At that time, the school system could consider a hybrid option – first with elementary schools – in which students would alternate days attending school to allow for recommended social distancing.
Founded in 2017, ZCH provides quality and self-empowering programs for youth, adults and their families to address and enrich their educational, emotional, social and physical needs, according to its website.
ZCH is a philanthropic entity of Holy Zion Ministries of Newnan. Bishop Cecil Newton pastors the church and is the father of Cam Newton recently signed with the New England Patriots. Newton is from Atlanta and previously played for the Carolina Panthers. Cam's foundation, The Cam Newton Foundation, also collaborates often with ZCH.
Earlier this summer, ZCH, distributed nearly 100 bags of food each Monday to students and families in Coweta.
Additional virtual learning resources:
Guiding Lights Early Learning Center, 13 St John Circle, Newnan.
Cokes Chapel Child Care, 770-253-6414 or Amber Moore, amoore@cokeschapelchildcare.com .
Championship Martial Arts, Newnan, Lisa Guidalupe, lgcmanewnan@gmail.com .