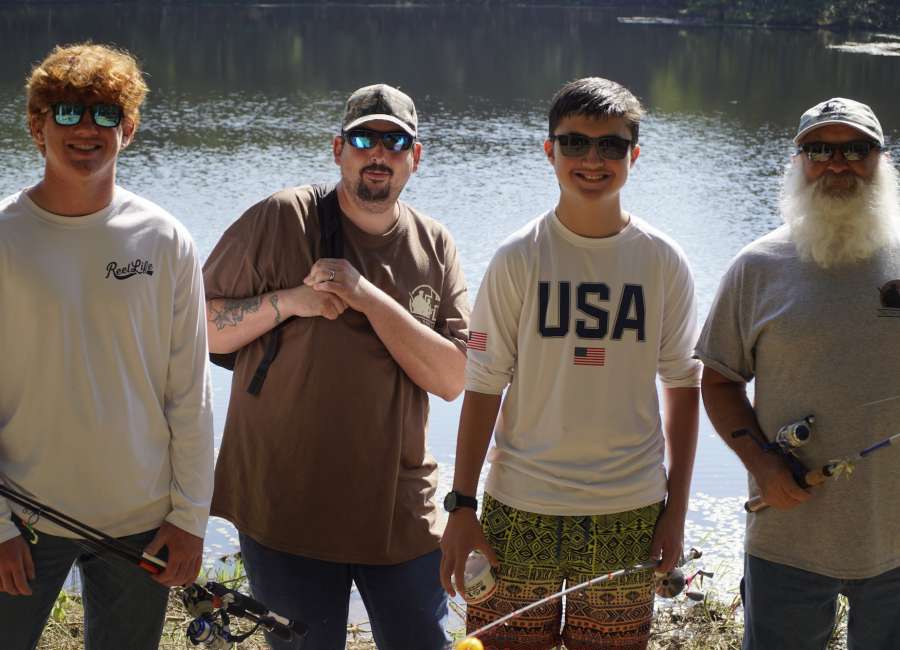 Truth in Nature, an outdoor-based mentoring program for fatherless boys, has held its first two events in Coweta, and is looking for more participants for its August Camping Basics program.
Truth in Nature brings together middle and high school-aged boys without fathers in the home with male mentors for outdoor activities including fishing, camping, hunting and pioneer skills. The organization works to build self-esteem, character and faith in Christ. All activities are free to participants.
At the camping basics event, participants will learn how to pitch a tent, build a fire and cook over a fire. It will be held in August.
Since the program launched this spring, it has attracted a number of mentors, but only a few participants, said Jeff Davis, founder of Truth in Nature.
"We have six or seven boys enrolled, which is good to get started with," he said, but they'd like to grow the Coweta chapter.
"We are looking to connect more single moms with boys to this program," Davis said.
The Coweta chapter was set to launch earlier this year, but things were a little different because of COVID-19. The first event was a fishing program held in conjunction with the Carrollton chapter. A meet-and-greet was held in July.
There were about 15 participants at the fishing event and it was a great time, Davis said. The boys caught crappie, bream and bass, and there was also a devotional time. "It was just an all-around good day," Davis said.
For more information or to get involved, contact Coweta Program Director Tony Doolittle at tony.doolittle@truthinnature.org or 404-732-4648.