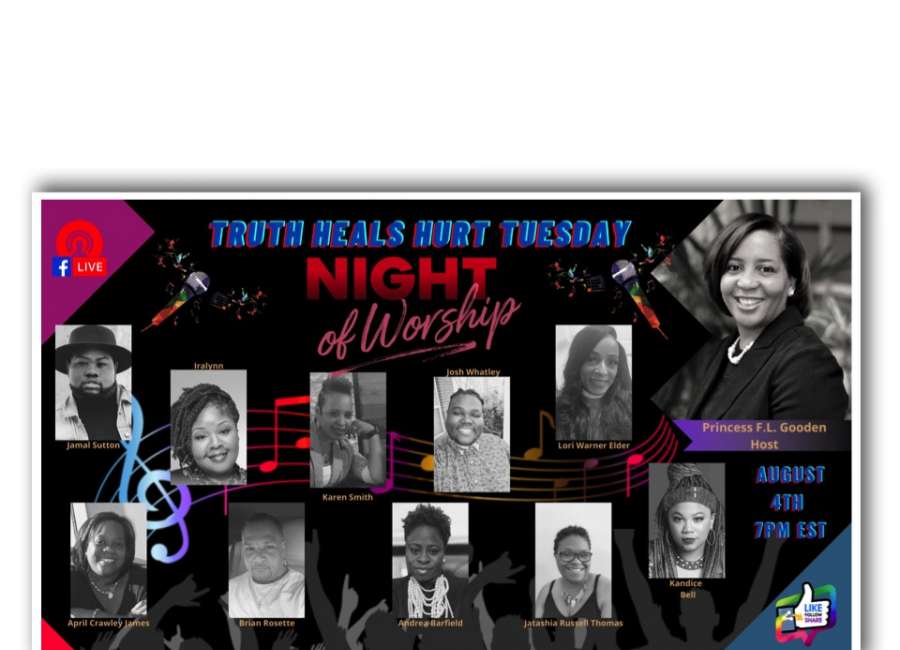 BY PRINCESS F.L. GOODEN
Special to the NTH
Singing is good for the soul; unity is good for the heart. Take those two things, add some gifted, soulful singers to the mix and you have one of the main ingredients for life – joy! oh, great joy; down in your soul!
I learned this when my husband and I were stationed in the Marshall Islands. One Sunday, we were invited to a church on Ebeye to worship with our Marshallese friends, who quickly became family. They could speak English; however, they chose to worship in their native language. I was worried because I couldn't speak Marshallese. The worship leader walked up to the microphone as the music started to play. I leaned into my husband and whispered, "I know that song." No interpreter was needed. I ended up knowing every song they sang because I was familiar with the music. This made my homesick heart happy. The ferry ride, even on rainy days, was well worth it to experience God the way I did.
Lou Rawls said, "Music is the greatest communication in the world. Even if people don't understand the language that you're singing in, they still know good music when they hear it."
A couple of months after my first visit on Ebeye, I decided to do a "Day of Worship" on Kwajalein, the island where I lived, so we could combine worship experiences with anyone interested from the surrounding islands. That service was a life-changing event for everyone who participated because of the different voices, languages and styles.
I decided from that day on to do some type of program/service that will allow some of God's greatest forms of human medicine to come together. This year, because of the pandemic, I have to do it online instead of live. Please join me — I can guarantee that these singers will sing your souls happy. The event will be held Tuesday, Aug. 4 at 7 p.m. on Gooden's Facebook page https://www.facebook.com/StopL... .
Many of the singers are Newnan natives and/or reside in Newnan.
Princess F.L. Gooden is a Newnan native and the founder of Truth Heals Hurt, a movement to help people heal through the truth.