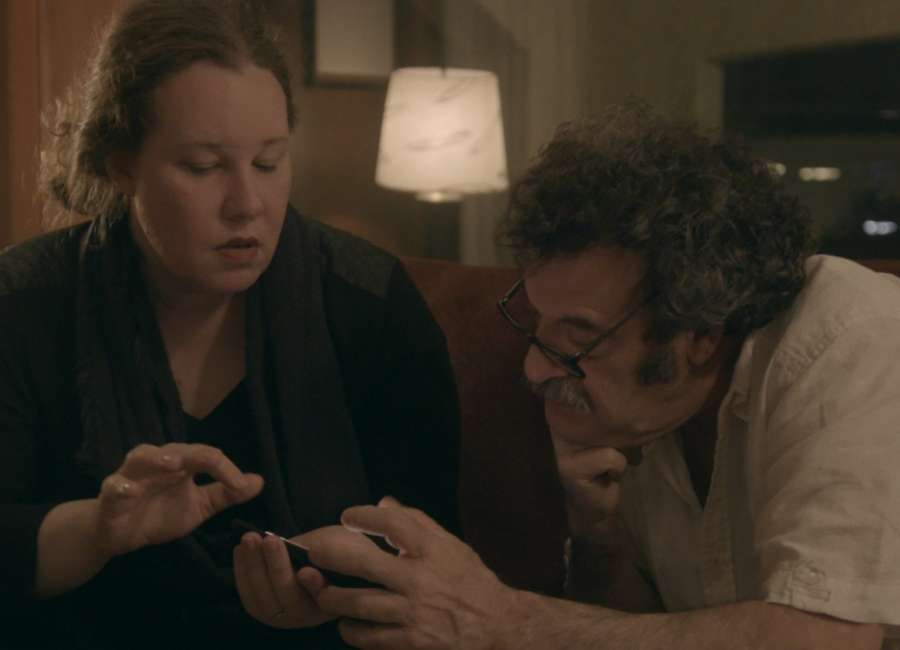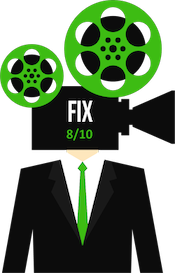 Review by Jonathan W. Hickman

As much as one's body defines gender, a voice can be just as distinctive. In "The Sound of Identity," Georgia-born filmmaker James Kicklighter captures transgender opera singer Lucia Lucas's characteristic sound as she performs Don Giovanni in Tulsa, Oklahoma.

It's a first—a transgender woman singer as Don Giovanni!
This story would be a carnival side-show in lesser hands, but Kicklighter finds his way in by concentrating on the baritone voice and the process built around it.
On Friday morning, I read that author J.K. Rowling gave back the Ripple of Hope Award bestowed upon her by the Robert F. Kennedy Human Rights organization. Why? She used her voice, the pen that brought her fame and fortune, to espouse a position deemed by many to be transphobic.
With great talent comes great responsibility, but, also, great scrutiny.
In contrast to Rowling's controversial comments, Lucas employs her gift to bring positive attention to transgender issues. Early on, in "The Sound of Identity," she makes a key point saying something to the effect: there are plenty of great voices out there, but only a few are heard. What's interesting here is how Kicklighter's camera catches Lucas' naked honesty. She knows that her appearance on the famous stage of the esteemed Tulsa Opera is not exclusively related to her vocal abilities.
The film chronicles the unique story of a transgender singer inhabiting the role of Don Giovanni, a Mozart opera, based on the legend of the seductive Don Juan. But many, like myself, who are not familiar with opera, may be surprised that Tulsa has an opera house at all. We get a brief biographic sketch of the Tulsa Opera dating back to the 1940s when oil money gave birth to the company.
The evolution of opera in Oklahoma led to the employment of composer Tobias Picker as artistic director.
"Identity" is very much Picker's story, as well. His decision to cast Lucas was risky. But he's intent on presenting the work first and foremost. He smartly leaves the edgier elements associated with Lucas's transgender status to others to analyze. But we learn that his personal story makes this particular production very important to him.
Also controversial is Picker's decision to change the time of the opera to the 1950s. And as the composer, he's keenly watching how the whole thing will turn out. Credit for success will ultimately go to Lucas, but a train-wreck failure will crash loudly at Picker's feet.
Fans of opera and theater, in general, will find "The Sound of Identity" to be a fascinating procedural. It's here where Kicklighter expands his potential audience. Indeed, there will be those that refuse to watch the film because of the belief is that it will be an LGBTQ call to action. But purely as an examination of the behind the scenes of a high-end stage production, the film works handsomely.
It helps that this documentary is so well shot and staged. Kicklighter worked with cinematographer Jonathan Pope, who grew up in Atlanta, to craft lovely images. As Pope and Kicklighter were burdened with using only scant pieces of the performance itself in his final finished film, this was no easy task.
There were negotiations between the Tulsa Opera and unions that restricted the camera to filming a mere five minutes of actual performance. Anyone familiar with YouTube bootlegs of stage productions knows all too well how tough it is to present this material legally. Kicklighter's edit uses the footage creatively, which enhances the narrative.
But the critical theme explored in "The Sound of Identity" is the struggle of a transgender woman taking on a role generally associated with a man. This man vs. woman vs. transgender has emerged as a lightning rod issue in our ever-polarized society.
Ultimately, the sound quality of the voice makes a powerful case for Lucas. She's a remarkable talent, made even more remarkable due to her gender transformation. The pressure on her shoulders is substantial, and it takes its toll. Lucas's breakdown in the film's closing moments indicates that regardless of the show's success or failure, she's made a significant contribution to the public discourse.
"The Sound of Identity" is currently screening at film festivals.
A RottenTomatoes.com Tomatometer-approved critic, Jonathan W. Hickman is also an entertainment lawyer, college professor, novelist, and filmmaker. He's a member of the Atlanta Film Critics Circle, The Southeastern Film Critics Association, and the Georgia Film Critics Association. For more information about Jonathan visit: FilmProductionLaw.com or DailyFIlmFix.com