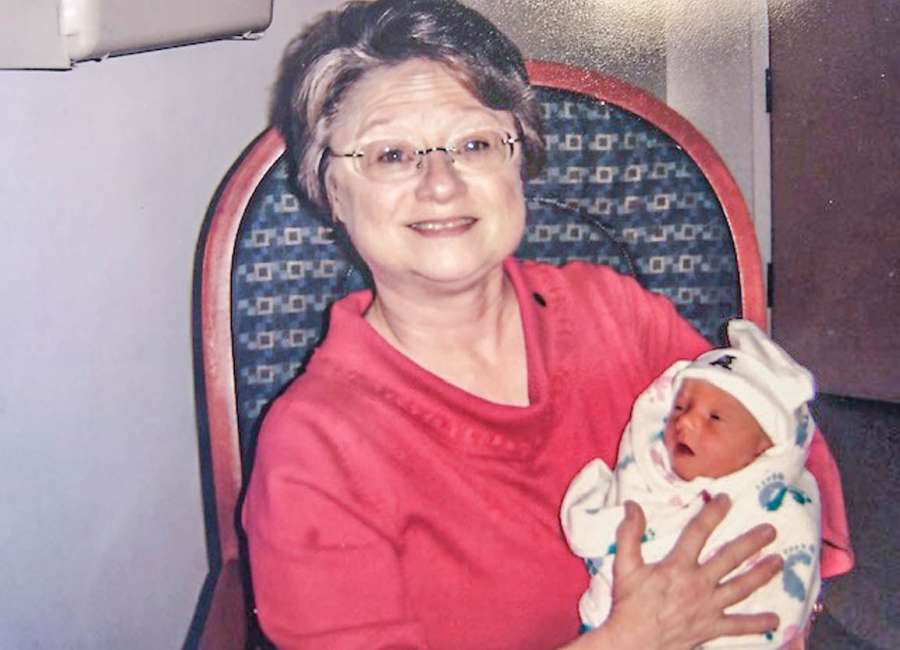 By Marty M. Hohmann, NTH Contributing Writer

Carol Rexroad was never one to seek attention or praise for herself, but there is no doubt that she was met at the gates of heaven on Aug. 2, 2020, with the words of Matthew 25:23: "Well done, good and faithful servant."
Rexroad, founder of Coweta Pregnancy Services in Newnan, passed away at the age of 73. But in her wake is nothing but life — lots of life. She, along with a small band of supporters, created the nonprofit organization in 1985 to serve as an advocate for the unborn and with the stated vision to help parents choose life, parent well and find healing and support.
Since those early days in the same location at 29 Brown St., 34,208 services, including ultrasounds and pregnancy tests, have been performed and more than 1,357 babies have been saved from abortion.
Cindy Coggin Hughes, current director Coweta Pregnancy Services, said Rexroad was a marvel, a diminutive woman with a giant faith. "There may be surgeons who haven't saved as many lives as Carol did," she said.
During the 1980s, crisis pregnancy centers were largely an anomaly. But Rexroad had a calling that she couldn't deny. She wanted to provide resources for pregnant women considering abortion. For that, she was met with enormous resistance and animosity.
Jan Taylor, a friend and co-laborer in the ministry, said that Rexroad never let the naysayers stop her.
"It would shed off of her like rain on a raincoat," Taylor said.
And so, she plowed ahead to fulfill the mission God had placed in her heart. First and foremost was to present the salvation message to every person who came through the doors.
"She was such a faithful, tireless, selfless person," Taylor said, who adds that Rexroad knew that the physical, emotional and spiritual health of the mother was as important to the ministry as saving babies.
Rexroad was a registered nurse who brought her skills to the center, but Coggin Hughes said that she never took a salary for her efforts in the ministry.
"This little woman had such a mighty spirit," she said.
And her medical experience and unshakeable faith led her to work hard to make ultrasound available for clients, for she knew that if they could see their baby, God could do the rest. Coggin Hughes said that Rexroad prayed the words of Psalm 139:13-16 with those who came to the center for help. It said, "For you formed my inward parts; you knitted me together in my mother's womb."
The statistics are compelling. Nine out of 10 women change their mind about having an abortion when they see the ultrasound of their baby, with a beating heart, arms and legs. Taylor agrees. "We witnessed dads burst into tears when they saw their child on the ultrasound!"
The ministry's goals were broad because Rexroad believed in ministering to the whole person, no matter if they were pregnant, just learning how to be a parent or if they needed counseling and healing from a past abortion experience. "Carol is one of the first that I knew of who knew we had to have post-abortion counseling," said Taylor.
As their mission statement clearly states: "We aspire to bring forth life to the unborn, to those who are not prepared for pregnancy, and to those hurting from a past abortion experience. We do this by sharing the hope and healing found in Jesus Christ, giving free pregnancy tests, ultrasounds and counseling, and by providing material needs and teaching responsibility through parenting classes."
Coggin Hughes said that the message of love, help and hope offered through kindness has resonated. "That's how we get most of our referrals," she said. "Women say, 'I came here when I was pregnant and I loved how you treated me.'"
Pastor Debra Harris, who served two consecutive terms as a board member of the center, said Rexroad "was a sweet, gentle, God-fearing woman of God who loved people. I will see her again!"
From those early days, Rexroad embodied the heart of the ministry, and those who continue to work and volunteer say they will not let her down. The Coweta Pregnancy Center will soon undergo an expansion that will allow them to double the building space, all with donated materials and labor.
Clients, in addition to counseling and testing, can participate in the Earn While You Learn classes, which allow them to earn a new crib and car seat, as well as diapers, wipes and other baby items. All services are free and given with the heart of love Rexroad displayed.
"She lived that abundant life," said Taylor.