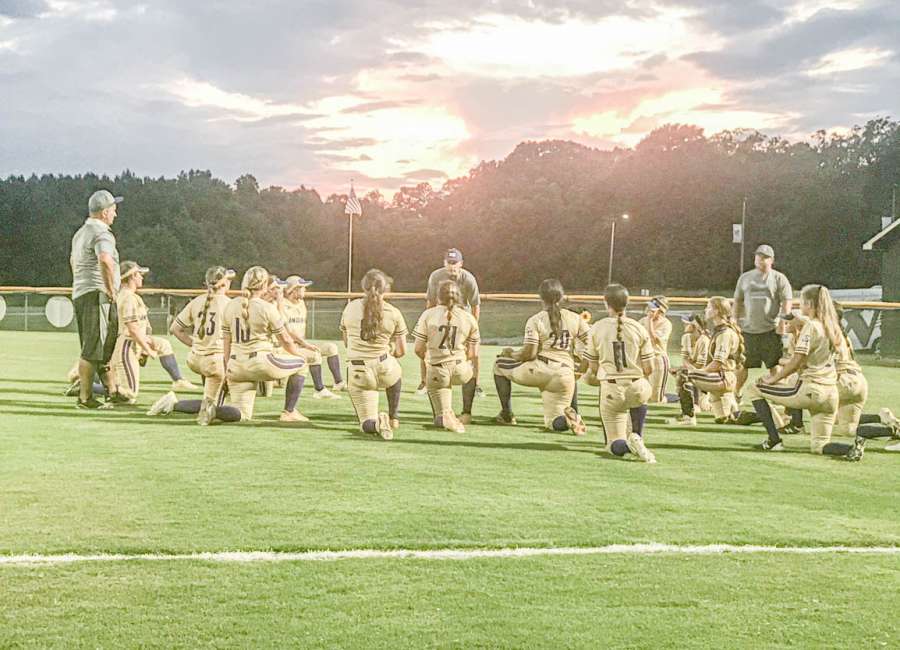 By Rob Grubbs, NTH Contributing Writer
(Fayetteville, Ga.) – For a couple of hours Thursday evening, there was a return to normalcy in high school athletics.
The East Coweta Lady Indians traveled to Whitewater to play a preseason scrimmage against the Lady Wildcats. While the game did not count in the standings, it was obvious that both teams wanted the victory. The Lady Indians overcame some early mistakes and scored five runs in the top of the seventh for an 8-7 win.
Excellence and East Coweta softball go hand-in-hand, and Head Coach Franklin DeLoach has the hardware to prove it. But this is a new year, and there are more starters from last year's team that play in college now than took the field against Whitewater. To make things even more difficult, two key players are out with injury.
That does not mean the Lady Indians lack talent; it just means their talent is not as experienced as in seasons past. So when they fell behind 6-0 from some shaky defense, the scrimmage became a classic teachable moment for Coach DeLoach.
"The game got too fast for some of our 10th graders," DeLoach said. "I looked out there in the third inning, and I had 10th graders everywhere the eye could see and it told on us."
Instead of giving up, the Lady Indians dug in. They put runs on the board for the first time in the top of the fourth when Auburn commit Kenadie Cooper drove in two with a double to right-center. After giving up an additional run, the Lady Indians found themselves in unfamiliar territory, down 7-3 going to the last inning.
That just set the tone for some late-game magic.
After cutting the lead to 7-6, one of those 10th graders Coach DeLoach was referring to, Kip Heggood came to the plate with the tying run on base. In her first career varsity game, Heggood played the role of hero and drove a home run to left-center to give the Lady Indians their first lead of the game.
Kylie Ferguson, who was East Coweta's fourth pitcher of the night, retired the Lady Wildcats in order to close the game, including a line-drive right back at her from Whitewater's speedy leadoff hitter and Tennessee commit, Kyye Ricks.
In the end, DeLoach was more pleased with the teachable moments than the victory.
"We need these tough moments in August, otherwise we will not be ready to play in October when the games mean a whole lot more," DeLoach said. "Overall, it was a good positive night, but the real story is, we got to play ball. It was a beautiful night with a great crowd and a great game. We all needed that."
In addition to Heggood and Cooper, Bailee Echols and Kaliyah Matthews also added a couple of hits each.
The Lady Indians, who were ranked seventh in the preseason ScoreAtlanta softball poll, will open their season next week in the Georgia Dugout Club Tournament. It will not be long until those critical game moments start to slow down for those 10th graders, and the 2020 edition of East Coweta softball will be right back on top of Class 7A GHSA softball.
All the local teams will be in action next week, the Newnan Lady Cougars travel to Villa Rica Monday in their season opener, while Coach Lisa Skelton's Northgate Lady Vikings will host Trinity Christian, also on Monday.