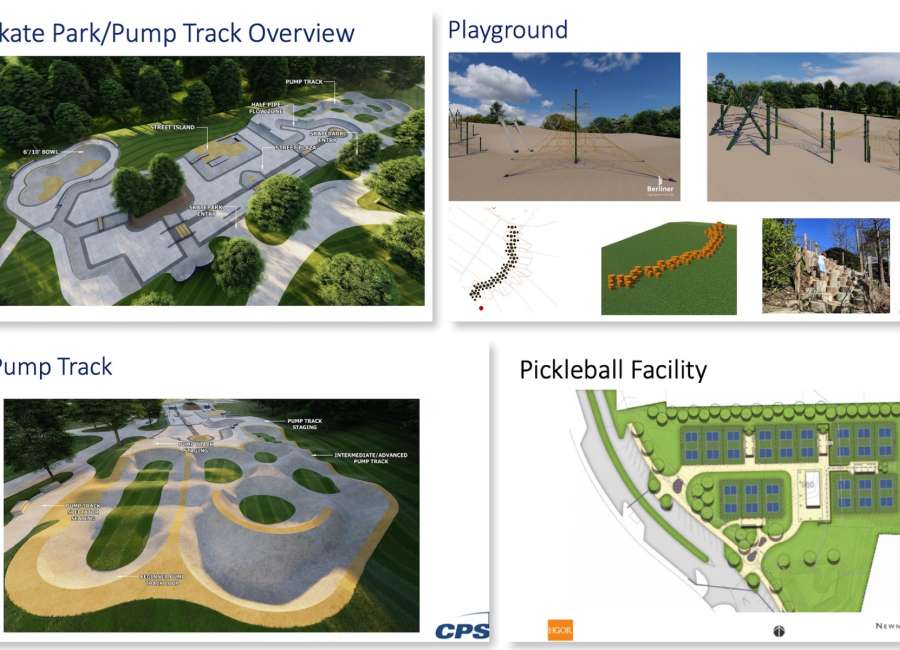 Two city parks are expected to receive some major renovations that would be completed by next summer if approved by the Newnan City Council.
Next Tuesday, the council will vote on approving the significant renovations to C. Jay Smith Park and Pickett Field at Lynch Park.
After a series of public meetings held last year, the council approved an agreement with New South Construction for the design and construction of the two projects.
The C. Jay Smith Park will see the biggest overhaul with improvements including a skatepark, pump track, "active" playground, splash pad, additional parking with restroom and pavilion facilities, and providing connectivity to the LINC.
C. Jay Smith Park is currently divided into two distinct sections separated by a steep wooded bank.
The lower half of the park contains the park's major draw, an adult size softball field – home to various Coweta County-sponsored adult softball leagues in both the spring and fall months.
The park contains a paved 27-space parking lot, restrooms, spectator bleachers and a heavily shaded playground.
The upper half of the park is the home of the Coweta County African American Heritage Museum and Research Center.
Improvements at Lynch Park will include the installation of a synthetic turf field as well as enhanced lighting and improved concession/restroom facilities at Pickett Field.
The intent is to upgrade the field so that it accommodates all ages of baseball and softball, but also design the field so that it is adaptable for football, soccer and lacrosse. The project would include new seating, concessions, dugouts, scoreboards and shaded viewing areas.
The total cost for all park renovations is $7.1 million dollars. Funding would come from the 2019 SPLOST.
If approved, construction for both projects would begin in October with an estimated completion date of summer 2021.
The council will also vote to release a request for proposal regarding the construction of a pickleball facility on Joseph Hannah Boulevard. The estimated cost would be around $2.2 million dollars. Staff would recommend utilizing the city's fund balance if the city council elects to move forward with the facility.
City Manager Cleatus Phillips said the ideas for the parks were grassroots efforts from the community.
"The input and support from the bicycling, skateboarding and pickleball advocates have been outstanding," Phillips said. "They have assisted our design teams throughout the process and we think the final concepts are outstanding."