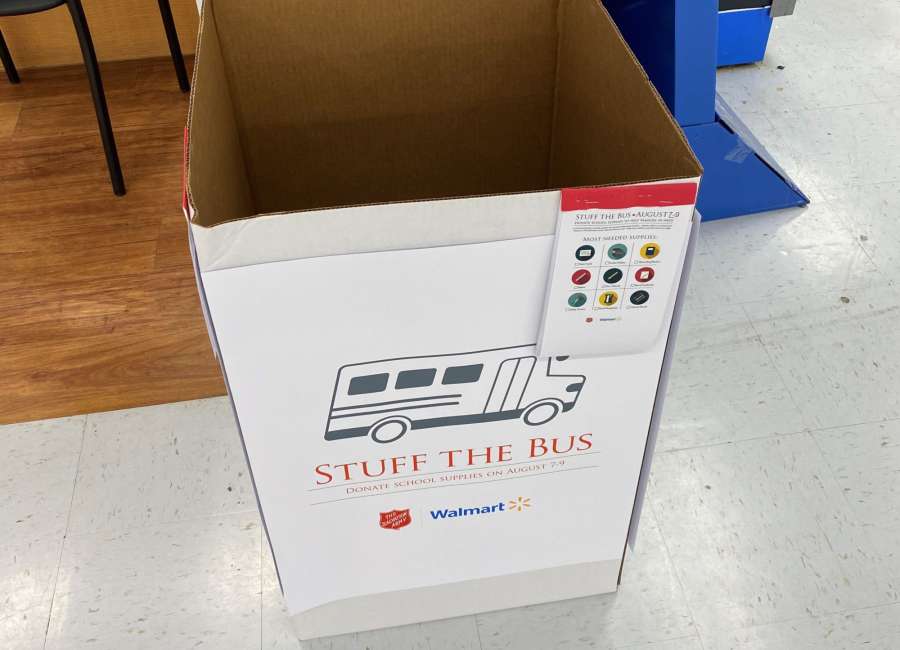 The Salvation Army's "Stuff the Bus" back-to-school drive runs through Sunday at Walmart.

Because of COVID-19 concerns, the drive is a bit different this year. The national agreement between the Salvation Army and Walmart only allows for an unmanned bin inside the store, said William Atkins, assistant director of the Salvation Army Newnan Service Center.
Last year, the organization had volunteers and employees hand out fliers at the store entrance, during a one-day event. Over 400 items were collected locally.
"While we understand the health concerns, this does present a huge hurdle for The Salvation Army. Social media, newsletters and word-of-mouth will play a huge role in getting the message out about this event," Atkins said.
In July, Big Lots placed a bin for collections, and Salvation Army staff set up outside the store for one day.
The local Salvation Army's goal is to raise enough supplies for 500 children in Coweta. As of Aug. 7, with donations through Walmart, Big Lots and private individuals, 418 items have been donated.
In addition to the bin at Walmart, donations can be dropped off at the Salvation Army Newnan Service Center, 670 Jefferson St. Donations can be dropped off Saturday, Aug. 8, from 9 a.m. to 5 p.m. or Monday-Friday next week from 9 a.m. to 5p.m. Donors should call 770-251-8181 when they arrive and staff will come out to collect items.