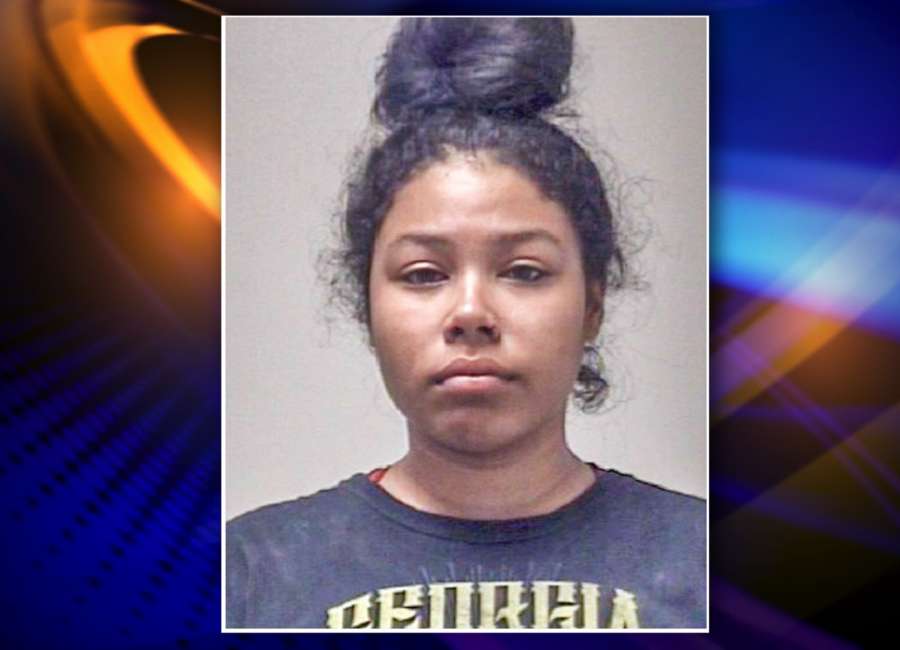 A Newnan teen was arrested after she reportedly struck a deputy after a traffic stop.

Jourdan Artist Watson, 19, is charged with running a red light, battery and obstruction of officers.
Sunday afternoon, a deputy reportedly witnessed Watson running a red light at the intersection of Highway 154 and Highway 34 and performed a traffic stop on her near Crossroads Estates Drive.
While the deputy was writing a citation, Watson reportedly began to cry and attempted to grab the ticket from the deputy, and demanded the deputy to "give me my f***ing ticket."
Watson then grabbed the citation, ripped it up, but struck the hand of the deputy, according to the police report. Based on Watson striking the deputy's hand, she was placed under arrest for battery.
The deputy then asked Watson to step out of the vehicle, but she refused and demanded a second deputy to be on the scene, the report said.
Eventually, deputies were able to remove her from the car by her leg and take her into custody. While handcuffed, Watson began to hyperventilate.
The deputy placed Watson against his leg to prevent her from falling on her back or front to prevent any positional asphyxiation, the report said.
During the incident, a man across the street began to yell, asking if everything was fine, the report said. Deputies instructed the man that Watson was under arrest.
While being medically cleared by EMS, Watson called the paramedic a "corrupt pig" and refused medical attention, according to the police report.
Watson then refused to stand up until her father arrived on the scene. She was placed into the back of a patrol car where she began to kick the partition, the report said.
Deputies reportedly attempted to contact Watson's parents several times using a phone number Watson provided paramedics, but were unsuccessful.
While collecting the torn citations from the ground, the deputy reported an abrasion on his hand and noticed his watch was broken.
Watson was booked at the Coweta County Jail and bonded out Monday on a $2,400 bond.
Sheriff Lenn Wood said the department is currently reviewing the video footage taken from the deputy's body camera and will make a determination if any violation occurred on the deputy's end.
The Newnan Times-Herald requested body camera footage from the incident via the Freedom of Information Act, but a sheriff's office official said the video could not be obtained for pending investigations, citing code O.C.G.A. 50-18-72(a)(4).