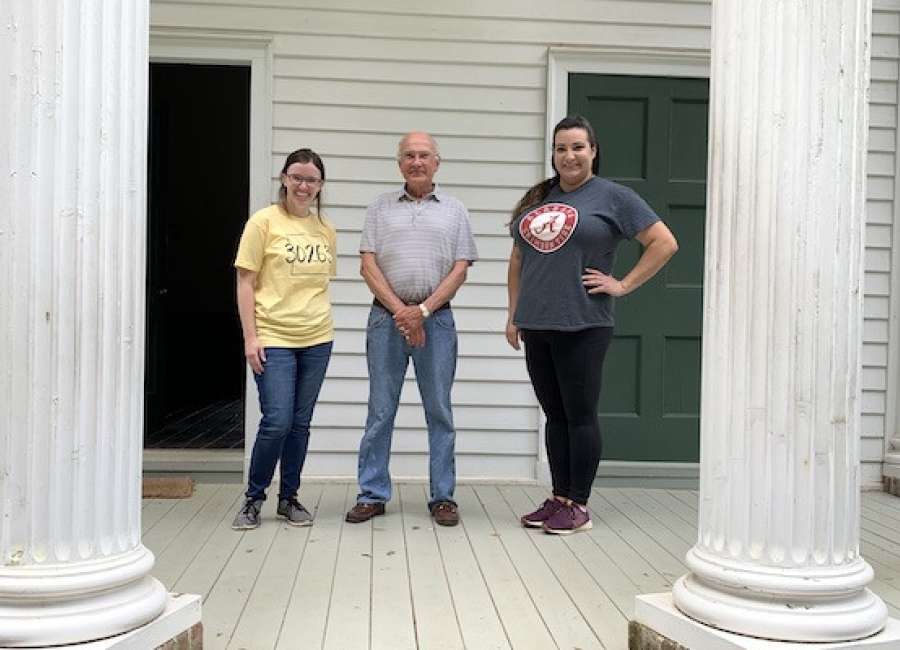 The Newnan-Coweta Historical Society recently received a sizable donation from Ed Brasch, executor of the William Banks estate and cousin of the late Banks.
In early May, Thomas Lee, former NCHS board member and current NCHS supporter, initiated communication between Brasch and Emily Kimbell, NCHS Director. While William Banks' collectives were being auctioned and sold, Lee was concerned that the family photos, documents and archives would be lost or misplaced.
After meeting with staff and representatives of NCHS, Brasch decided that NCHS would be the most appropriate recipient of Banks' personal and familial documents, according to a press release from NCHS.
NCHS staff and volunteers met June 3 to collect the donation. Brasch gave NCHS access to the Bankshaven estate and permission to gather and compile any relevant documents left in the house. The donation size amassed to over 13 boxes of materials.
The newly minted William Banks collection includes family photos, scrapbooks, yearbooks and paintings, along with plans and journals related to Banks' famous gardens. Of particular note, NCHS received copies of Banks' original play manuscripts, both published and unpublished, according to the release.
Dorothy Pope, NCHS board secretary and head of the Collections Committee, expressed her appreciation for the generous donation and relayed the importance of these documents to the organization and community at large.
"We are so grateful for the collection of family papers and photographs given to us," Pope said in the release. "Most people don't realize how important these small things are to the history of our town. The seemingly insignificant bill of sale or a photograph become increasingly meaningful when linked with another, and another, and eventually these documents help build the stories that make up our community."
"We are grateful to Ed Brasch and others who share their family stories with NCHS and the community," Pope added.
The William Banks collection gives both local and outside researchers the opportunity to study a fascinating Newnan citizen. William Nathaniel Banks Jr. passed on Nov. 15, 2019, at the age of 95, according to the release.
Banks was well known as a preservationist, gardener, antique collector and writer/playwright. He frequently wrote articles for The Magazine Antiques and professionally produced two plays, "The Curate's Play" and "The Glad Girls."
Those interested in viewing the new Banks collection or conducting research using aspects of the collection can call NCHS offices at 770-251-0207 to schedule an appointment.