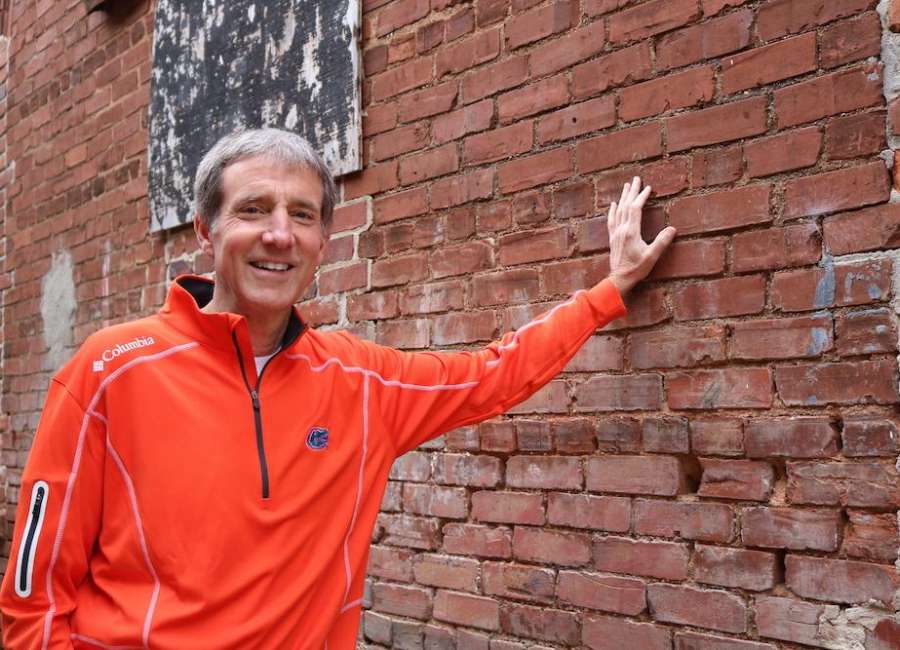 A friend of mine interested in "getting back" into professional wrestling asked about the status of the current wrestling environment. I was chomping at the bit to fill him in, until I remembered I haven't followed professional wrestling in more than 30 years.
If only he had asked me then.
Back in the day – before Vince McMahon made a mockery of the sport – professional wrestling was real. Not to the point that the wrestlers were seriously trying to hurt one another, of course, but realistic enough that the matches weren't scripted and choreographed like they are today. There are and always will be two kinds of wrestling fans: the manic fans who will talk about it to anyone willing to listen and the closet fans who bite their tongues when the subject comes up so they won't arouse suspicion that they are, in fact, a closet wrestling fan. I have no problem admitting to being one of the former.
I was indoctrinated into wrestling when our family lived in Honolulu in the late '60s. My mom and I religiously watched Hawaiian Championship Wrestling in the living room on our tiny black-and-white television set every Friday night. We were blessed with a roster of talented wrestlers that included "Handsome" Johnny Barend, Ripper Collins, Curtis "Da Bull" Iaukea, Hans "the Iron Claw" Mortier, Chief Billy White Wolf, Pampero Firpo – the "Missing Link" – and my favorite wrestler of all, "Gentleman" Jim Hady. I was in the audience when Hady won the main event and final match of the night at Bloch Arena on Jan. 13, 1969. After the matches, my mom picked me up in the family car, and on the way home I heard the news that Hady died of a heart attack in the locker room after the match. He was only 38, a promising wrestling future cut tragically short. I was just 14 and totally devastated because my hero was dead.
After moving to the southeastern part of the country in 1970 – where I've lived ever since – my love for wrestling continued. The talent in Florida, and later Georgia, was arguably the finest in the country. Dusty Rhodes, Ric Flair, the Road Warriors, the Rock 'n Roll Express, Jerry "the King" Lawler – be honest, did you have a mental picture of each and every one of them as you read their names? I thought so.
In the mid-'80s, there was a show on television that began at 8 p.m. on Saturday night and ended at 3 p.m. on Sunday morning: Superstars of Wrestling. Earl, my #1 wrestling pal, and I worked out a system where every other week one of us watched the show live, recorded it and loaned the tape to the other so he could watch it and fast forward through the commercials. Joe Pedicino hosted the show initially, and later Bonni Blackstone won a contest to become his co-host; shortly thereafter they were man and wife. The theme song for the production was absolutely perfect: Bonnie Tyler's "Holding Out for a Hero." Eight or nine years ago, the two of them walked into the lobby of the church my wife and I attended. I was the only person in the lobby who appeared to recognize them; then again, it was probably because church is one of the last places that closet wrestling fans would ever want their presence known.
I was fortunate to have had the opportunity to see some of the finest wrestlers in action back then. Jimmy Snuka performing countless flying head butts from the top rope. Terry Funk being literally impaled on a strand of barbed wire. Cactus Jack losing most of one ear. Ric Flair's platinum hair turning crimson virtually every single time he stepped inside the squared circle. Hacksaw Jim Duggan cracking a 2-by-4 over the head of an opponent. Curt Hennig nearly decapitating another wrestler with a perfectly executed dropkick. Harley Race. Ox Baker. Nick Bockwinkel. Ricky "the Dragon" Steamboat. Paul "Mister Wonderful" Orndorff. "Rowdy" Roddy Piper. Tommy Rich. Chief Wahoo McDaniel. Harley Race. Mister Wrestling #1 and Mister Wrestling #2. I saw them all – and many, many more – a long time ago; when wrestling was real.
Then it happened: Vince McMahon, the World Wrestling Federation and Hulk Hogan turned professional wrestling into something it was never intended to be: fake. In fact, so fake that the WWF changed its name in 2002 to World Wrestling Entertainment or WWE. Steroids and untimely deaths – Bam Bam Bigelow, Road Warrior Hawk and Chris Benoit, to name a few – suddenly infiltrated the world of professional wrestling. The storylines and the "choreography" of the matches have become so absurd, Jim Hady is likely doing a spinning toe hold in his grave.
We all need a hero right now; just don't go looking for one in professional wrestling.
They're now nothing more than a memory from a once-proud past. American dreams – like Dusty Rhodes – have come and gone.
Scott Ludwig lives, runs and writes in Senoia. His latest book, "Southern Charm" is a collection of his first 101 columns for The Newnan Times-Herald. He can be reached at magicludwig1@gmail.com .