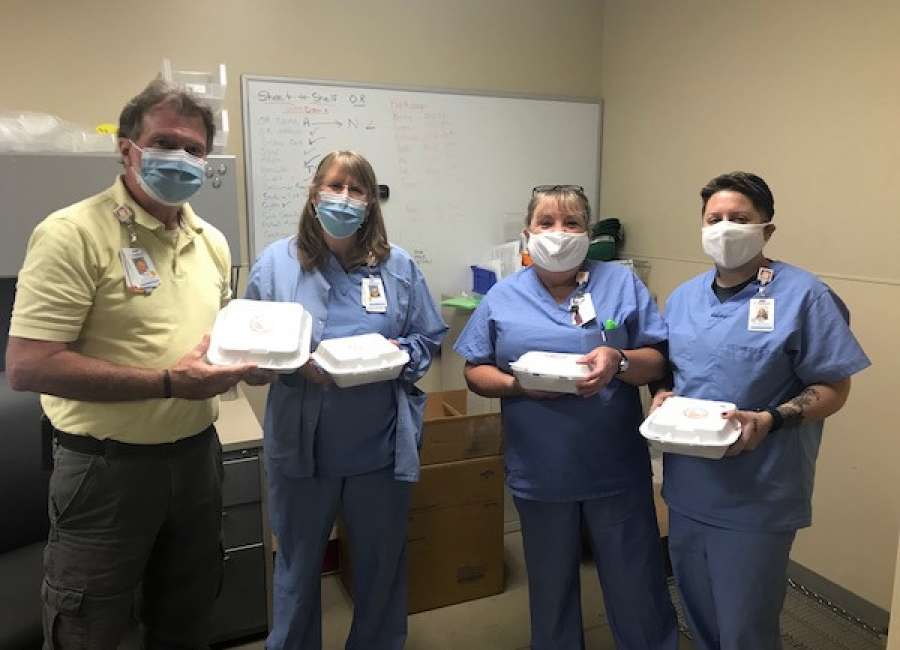 The Holland M. Ware Charitable Foundation recently donated 200 boxed lunches from Sprayberry's Barbecue to Piedmont Newnan Hospital to thank health care workers for their hard work to care for patients during the COVID-19 pandemic.
"We thank the Holland M. Ware Charitable Foundation for their support as we provide care to the community during this COVID-19 epidemic," said Vicki Kaiser, executive director of Community Affairs, Oncology and Support Services at PNH in a release from the hospital. "The care we provide each day to our patients, especially during these times of crises, wouldn't be possible without the support of our community."
"The acts of kindness shown by our community partners helps encourage our team to push through as we strive to make a positive difference in every life we touch," Kaiser added.
The meals were delivered to staff members throughout the hospital, who were very thankful and appreciative of the meal, according to the release.
"Piedmont Newnan Hospital is a vital part of this community," said Brenda Thueson, the foundation's executive director and a trustee. "On behalf of the Holland M. Ware Charitable Foundation, we would like to thank the courageous and tireless workers as they strive diligently to take care of patients and their families during this very trying time. This small token of our appreciation, we hope, will remind them of our gratitude for their service."
"We encourage anyone in the community that would like to thank our staff with a meal, snacks or refreshments to reach out to us," Kaiser said in the release.
Those interested in helping PNH can send their name, phone number and email address, along with how they would like to help, to PitchingIn@piedmont.org .