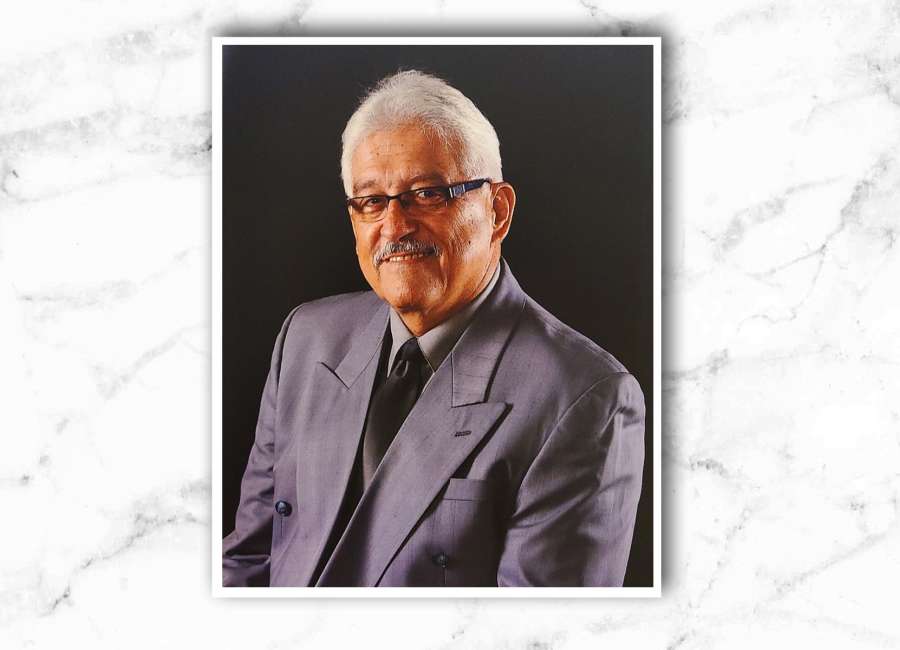 Hector R. Morell-Torres was a loving man; everything he did was from a place of love for God and his family.
He was constant in every season of life and was the foundation on which his family was built.
Hector was kind, strong, spirited and was capable of putting a smile on anyone's face. He loved his community and his church; he served them well. He was an overall incredible example of what it means to be a virtuous man and what it means to pursue Jesus whole-heartedly. He was a devoted, loving husband; brother, father, grandfather, great- grandfather and friend.
Hector, age 74, passed to be with the Lord on Monday, August 24th, 2020, at Piedmont Newnan Hospital. He was born on November 22, 1945, in Juana Diaz, Puerto Rico to the late Jose Morell-Zayas and Josefa Morell-Torres. He was an intelligent and self- motivated man. He had a passion with aviation, math, and electronics.
He joined the United States Air Force on November 3rd, 1965 and was honorably discharged on October 31st, 1969 after serving in the Vietnam War. He was awarded medals and ribbons for his service. As he desired, he will be laid to rest at the Georgia National Cemetery in Canton, GA. Hector R. Morell was our hero.
Hector is preceded in death by son, Hector R. Morell, Jr; grandson, Nathanael Quintana and siblings, Margarita Morell and Carmen R. Morell. Hector is survived by his wife, Dorca Morell-Perez; children, Isabel Rodriguez and her husband Samuel, Maria Morell, Edwin. S Morell and his wife Evelin, Kimberly Quintana and her husband Steven; step-children, Luis Torres and wife Teresa, Niurca Torres, Luis G. Torres; grandchildren, Amanda Torres, Hector Torres, Armando Torres, Amarylli Torres, Samuel L. Rodriguez, Isamary Rodriguez, Zachary Rodriguez, Ashley Morell, Aaliyah Morell, Angelica Morell, Zeus Rodriguez, and Edwin S. Morell, Jr.. He is also survived by his siblings, Jose R. Morell, Rosa Morell, Juan B. Morell and Juanita Morell.
The service celebrating the life of Hector is taking place Sunday, August 30th, 2020 at 4 p.m. in the chapel of McKoon Funeral Home, 38 Jackson Street, in Newnan with Pastor Alan Mathura officiating. The family will receive friends Saturday evening from 7:00 p.m. until 9 p.m. at McKoon Funeral Home. Condolences may be expressed to the family online at www.mckoon.com.
McKoon Funeral Home & Crematory (770)253-4580.