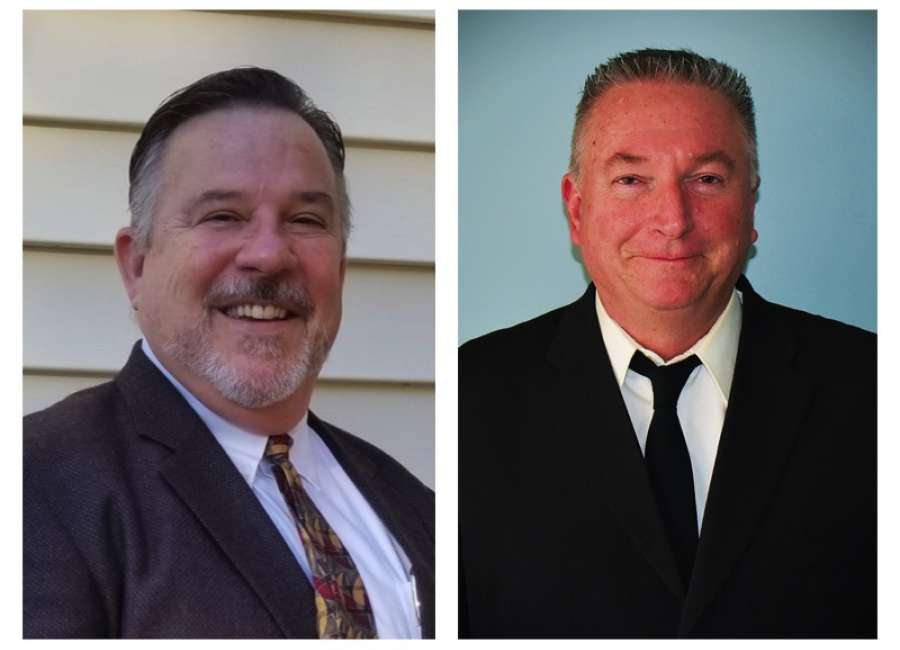 The runoff for the District 4 seat on the Coweta County Board of Commissioners is Tuesday.
Polls in District 4 will be open from 7 a.m. to 7 p.m. for in-person voting, and early voting wrapped up Friday. As of Friday morning, there were over 500 absentee ballots still outstanding.
David Yarbrough and John Reidelbach were the top two vote-getters in the four-way primary for the Republican nomination for the seat. In the primary, Yarbrough gained 1,662 votes to Reidelbach's 1,529 votes. The winner will face Democrat Pearl Presley in November.
The District 4 commission seat has been held since 2009 by Rodney Brooks, who is not seeking reelection.
The precincts in District 4 are: Fischer Road, White Oak, Canongate, Thomas Crossroads and Newnan Centre. Only a small portion of the Newnan Centre precinct, approximately 10 percent, is in District 4, said Jane Scoggins, Coweta Elections director.
During three weeks of early voting, there were only 271 votes cast, Scoggins said. A little over 1,000 absentee ballots were mailed out, and 498 had been received back by Friday.
In the June 9 primary, there were 4,155 votes cast in the District 4 race.
Absentee ballots must be in the Coweta Voter Registration Office by Tuesday at 7 p.m. They can be placed in a secure drop box at the top of the handicapped ramp or mailed, though ballots mailed Saturday or Monday may not make it in time.
There are five Coweta County Commission districts, each fairly evenly divided amongst the population. They are similar – but not identical – to the five Coweta Board of Education districts. Generally, District 4 is the area between Interstate 85 and Highway 34 east of Newnan, as well as the White Oak area and a portion between I-85 and U.S. 29 north of Palmetto-Tyrone Road.
If you're not sure whether you live in the district, you can go to the Georgia Secretary of State's My Voter Page, at www.mvp.sos.ga.gov and enter your information to get your districts, directions to your polling place and your custom sample ballot. Or, simply call the Coweta Voter Registration Office at 770-254-2615.