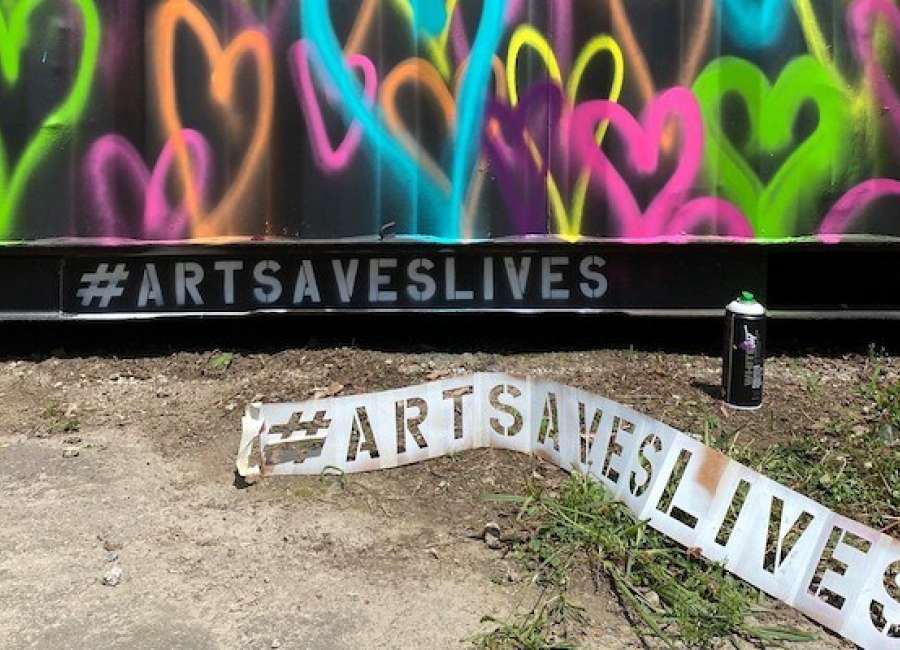 The Delta Community Credit Union Philanthropic Fund recently awarded $5,000 to Backstreet Community Arts in Newnan, to support its Open Art Studio.
Founder Kim Ramey says the organization's mission is to make sure everyone has opportunities to create art, citing research that it is conducive to emotional and cognitive healing, according to a press release from Delta Community.
"Our Open Art Studio is for people who have experienced trauma or grief, including military veterans; homeless and low-income individuals; and those who are intellectually or developmentally disabled or struggling with addiction," said Ramey in the release. "We believe #artsaveslives, and our goal is to provide an inclusive, nonthreatening environment where people of all abilities can access the healing power of art."
Since opening in 2017, Backstreet has served thousands of people who may work in a variety of media, from paint to beads to leather and metal. It is staffed by volunteers and funded by donations and grants, according to the release.
The $5,000 award from Delta Community is the credit union's final grant from its 2020 Philanthropic Fund.
Applications for a 2021 Delta Community Philanthropic Fund grant will be accepted until Aug. 31, and must be submitted through the Delta Community Credit Union website .