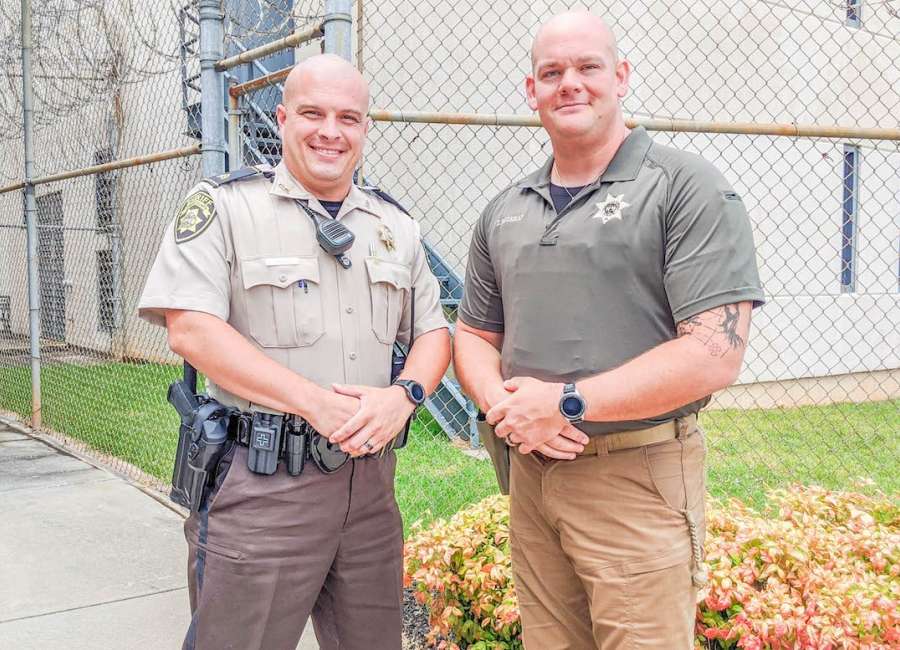 From the moment a traffic stop occurs, a sense of uncertainty exists for both the officer and the person sitting in front of the blue lights.
In an effort for residents to better understand the role and expectations of law enforcement, the Coweta County Sheriff's Office has created a new program.
Titled "Police-Citizen Encounters," the program is taught by local deputies and is intended to educate citizens and decrease the fear of being pulled over and of other forms of police contact.
Families and citizens often have concerns about safety during these contacts and the criminal justice system in general, so the sheriff's office initiated this program in an effort to alleviate fears and form positive relationships, according to Sgt. Drew Moorman.
Moorman, along with Sgt. Nathan Mullenix, will lead each class which includes a classroom presentation and role-play exercises. The flow is designed to allow residents a "backstage pass" into the world of traffic patrol.
The first class will cover a standard traffic stop and the protocol officers follow.
"We'll go over what we do and why we do certain things," Moorman said. "There are things we're looking for even before we turn on our lights. We want to educate the public on that mindset, where to pull over, why we approach either the passenger or driver's side and what we're looking for."
What they're primarily looking for, Moorman said, are where the hands are.
"When we come to a window, we're looking for hands, because those are what can hurt us," he said.
The class also helps to dispel any myths or misunderstandings regarding traffic stops and the role of law enforcement, including the use of patrol deputies in the class.
"We're operating on a foundation of transparency," Mullenix said. "I think one of the biggest issues is that the public doesn't understand a lot of how law enforcement works, so we want to educate people on what we do and why we do it."
Along with traffic stops, the class also plans to show what can be expected in the court process, including a glimpse inside how the solicitor's office works and other commonly asked questions.
The classes will be held monthly between 6 and 8 p.m. A specific topic will be covered, along with providing ample time for a question and answer period.
Seating is limited to 25 participants, and there is no charge for the class. A specific start date has not been announced yet.
For more information about this program or to sign up for a Police-Citizen Encounters Class, contact Melanie Swartz at mswartz@Coweta.ga.us .