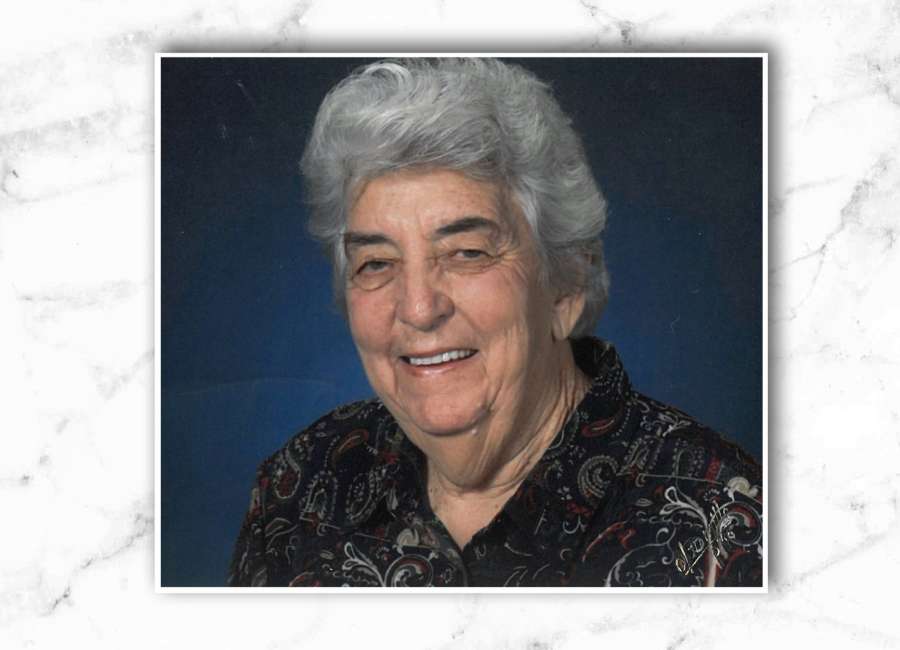 Barbara Jean Grimes Robertson, 86, loving wife, mother, grandmother, and great-grandmother, died Friday, August 28, 2020, at home in Newnan, GA surrounded by the family she cherished and that cherished her.
Born July 9, 1934 in Newnan, she was a daughter of the late Lee Otis Grimes and Nellie
Millians Grimes. She was the wife of the late Edward Bruce Robertson who died in 2015 after more than 60 years of God-honoring marriage. Barbara was foremost the matriarch of her family, ever the caregiver by nature. She loved a beautiful yard, and spent much of her day gardening. She particularly treasured camping adventures with her children and their families.
She thrived on making each day on the family broiler farm one full of laughter and growth for her children during their youth. She was a dedicated member of East Newnan Baptist Church.
She is survived by her daughters, Judy Cunningham (Mike), Newnan, GA, Amy Swanger (Richard), Luthersville, GA; sons, Michael Robertson, Newnan, GA and Tony Robertson (Martha), Newnan, GA; grandchildren, Lacy Jones (Tim), John Cunningham (Karla), James Cunningham (Leigh), Justin Cunningham (Jessica), Joseph Cunningham (Ashley), Ethan Robertson, Jesse Robertson, Dustin Swanger, Christopher Swanger; great-grandchildren, Rylee, Lilly, Russell, Jackson, Bradley, Levi, Caroline and Samson (Cunningham); and sister, Nell Doggett (Milton) along with many extended family and friends.
In addition to her parents and husband, she was preceded in death by; sisters, Tommie Avery, Bessie Thompson, and Ruth Floyd; and brother, Robert Grimes.
Funeral services will be Wednesday, September 2, 2020, at 12 p.m. at Forest Lawn Memorial Park, Newnan. Rev. Frank Powers will officiate.
In lieu of flowers, the family requests donations be made to East Newnan Baptist Church(https://www.eastnewnanbaptist.com/give) or Mary Ray Memorial School House(https://mrmsh.weebly.com) in memory of Mrs. Robertson.
Higgins Funeral Home Hillcrest Chapel is honored to serve the family of Barbara Jean Robertson, please visit www.hillcrestchapelcares.com to share your memories or leave a message of condolence.