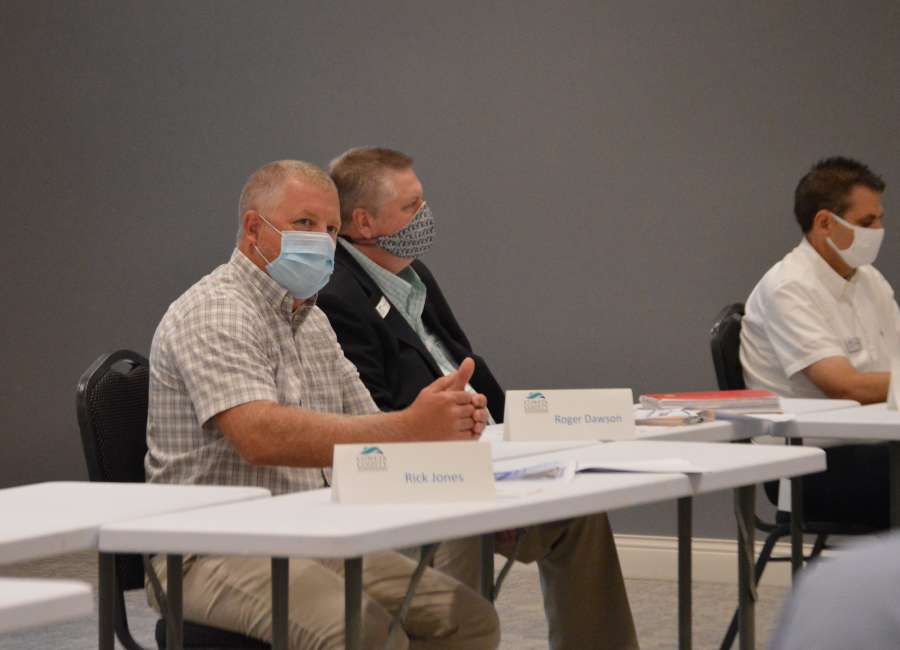 The Coweta County Water and Sewerage Authority won't be testing incoming wastewater for COVID-19.
Testing "influent" – raw sewage as it comes into a sewer plant – for traces of COVID-19 has been done in some areas and is seen as a way to track community spread of the disease. It can also give researchers an idea of numbers of asymptomatic cases.
Those infected with COVID-19 begin to shed the virus in their stool before they show symptoms, according to research.
Yosemite National Park has used wastewater testing and has been able to roughly track the number of COVID-19-positive visitors to the park over time, according to The Guardian.
In late June, a Massachusetts water authority hired a company to test sewage three times a week at a plant that serves Boston and several metro-Boston towns, according to MassLive.com.
Coweta Water and Sewerage Authority COO Rick Jones discussed the issue at this week's authority meeting.
At the July meeting, Jones was asked to look into testing at the authority's sewer plants. The authority serves primarily industrial customers through the Shenandoah Wastewater Treatment Plant. Smaller wastewater treatment systems serve the Arnco and Sargent communities.
Jones said that Europe seems to be doing more of the wastewater testing than anywhere else. However, testing wastewater for pathogens isn't a new thing in Europe. The testing in Boston will last for six months, Jones said.
He said he doesn't know of any system locally that is doing testing. A company sells testing kits, which are quite affordable – just $25. However, "some of the equipment that you need to do that, you're looking at $20,000 to $40,000," Jones said.
The idea of testing is to get a representative sample of what is going on in the community, Jones said. But because the authority only has 2,100 sewer customers, and the majority of the wastewater is from industrial and commercial users, testing wouldn't provide a representative sample.
Jones said that treatment plant staff are very aware of the fact that the influent likely has COVID-19 in it. He said the authority has pushed personal protective equipment for plant staff well before the pandemic.
Jones said that he feels certain "if we tested for it, we would find it."
He said the reports he has seen shows wastewater testing is a leading indicator of outbreaks.
Jones said that while the virus is found in the raw wastewater, there has not been any case reported of the virus being found in the treated wastewater.
"They are testing for that as well," he said. "Which says that the process itself is killing the virus in the treatment process."
Newnan Utilities was contacted to see if the organization has considered any testing at its sewer plants, which serve a larger number of residential customers. Brandon Lovett of Newnan Utilities said it was not something he had considered, but he would contact the Department of Public Health to see if the test results would be useful from a public health perspective. Lovett said Friday that public health officials told him sewage testing is not something that they are considering at this time.