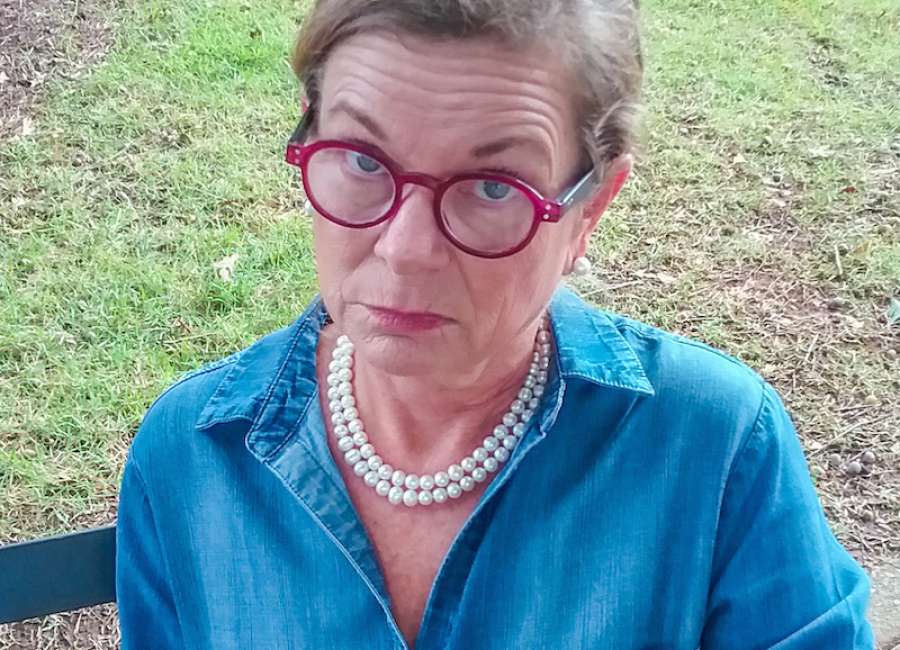 Dear Miss Pearl,
All these parents screaming about it not being safe to send their kids back to school are on my last nerve. These are the same parents who take their kids everywhere (probably without masks on), play travel ball all over creation, have birthday parties, etc. Please explain to people that they can't have their cake and eat it, too!
I think you just did. But let's not throw all parents of school-aged children under the bus. Your concerns are valid, however, do not apply to everyone.
Dear Miss Pearl,
You can imagine the complete hissy-fit I pitched when I came home and found my husband in the garage using my grandmother's bread bowl to hold dirty paint brushes he was cleaning. It's not like he doesn't have plenty of buckets to choose from!
OH NO, HE DID NOT!! Did the neighbors call 911?
I trust your hissy-fit included some cussin' AND foot stompin' along with a few insults and witty sarcasm. I hope you were so angry that you cried, too! I don't enjoy calling people stupid idiots but, let's face it, your husband was one regarding this incident.
He might as well have washed your treasured black iron skillet in soap while he was at it. There is no excuse for his complete loss of common sense … not to mention the degradation of a family heirloom. Perhaps he was high from the mineral spirits? Hopefully you can clean the bowl so that you will be able to use it again, but please wait a respectful amount of time before you cook him biscuits again!
And Another Thing:
It's good to have friends who will keep you in check. My dear friend, "tainted" Lisa, recently reminded me of the importance of keeping a sense of humor during this pandemic. She called me out for getting in a funk about things I have no control over; I am still not able to visit Mama at The Palace, what if my SEC Powerhouse team doesn't get to have a football season and win the National Championship AGAIN, the government acting like two year olds, slanted news media, no girl choir practice, Meghan and Harry leaving the royal family, this damn virus, etc. She told me to let it go and laugh more.
Everyone knows that laughter is the best medicine, and tainted Lisa also reminded me that laughing burns calories. I need to be laughing from now until Christmas to get rid of my quarantine 19 (pounds)! Thanks, Lisa, I can always count on you to keep me between the buoys (wish you didn't always make me wet my pants though)! XOXO
"Miss Pearl," aka Colleen Sprayberry, is one of Newnan's leading authorities on modern etiquette. She gladly lends her advice to everyone whether they want it or not, because, "After all, it's all about the children and setting a good example for them." Her videos are available on her Facebook page and YouTube channel. She can be reached at misspearl678@gmail.com .