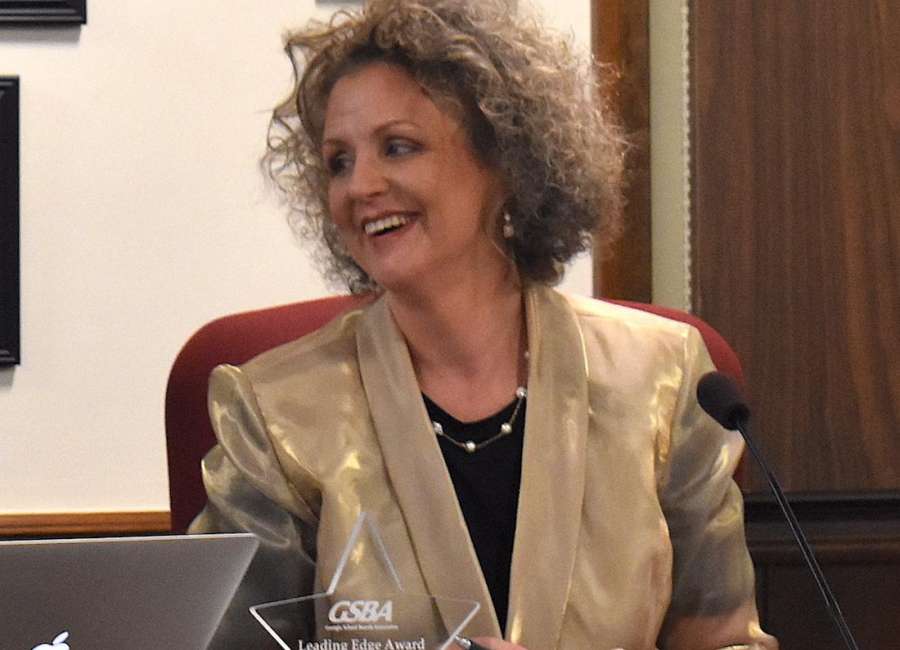 By MORGAN CRUMBLY, news@newnan.com
Coweta County Board of Education Chair Amy Dees was elected to serve as the District 6 director for the Georgia School Board Association at this week's district meeting.
Dees is serving in this position in place of Sue Brown, District 2 representative for the Coweta County School Board, who stepped down as the GSBA District 6 director in 2019. Dees said she won the election with 67 percent of the vote.
"I was appointed by the GSBA director Valerie Wilson and the GSBA board last year to fill Sue's seat. Yesterday I was elected to serve my first term in that seat that I was appointed to," Dees said.
Dees also serves on the Governmental Operations Committee for the GSBA. She has served as Legislative Liaison and is the Delegate for the school board.
Dees has served on the Coweta County School Board since January 2010.
Dees will hold the director position for two years. She said her current challenge has been coordinating how classes will be conducted going forward amidst the current pandemic.
"I am trying to advise the 13 counties in my district on how best to navigate these very turbulent waters right now," Dees said.
Going forward, Dees said she wants to rely on advice from health professionals to ensure that students are safe. She said decisions on how to move forward have to be locally controlled.
As the District 6 director, Dees said she wants to communicate with the people in the counties she represents.
"I'm gonna be that connection for them on the state level," Dees said. "My biggest thing is relationship building and just advocating for public education."