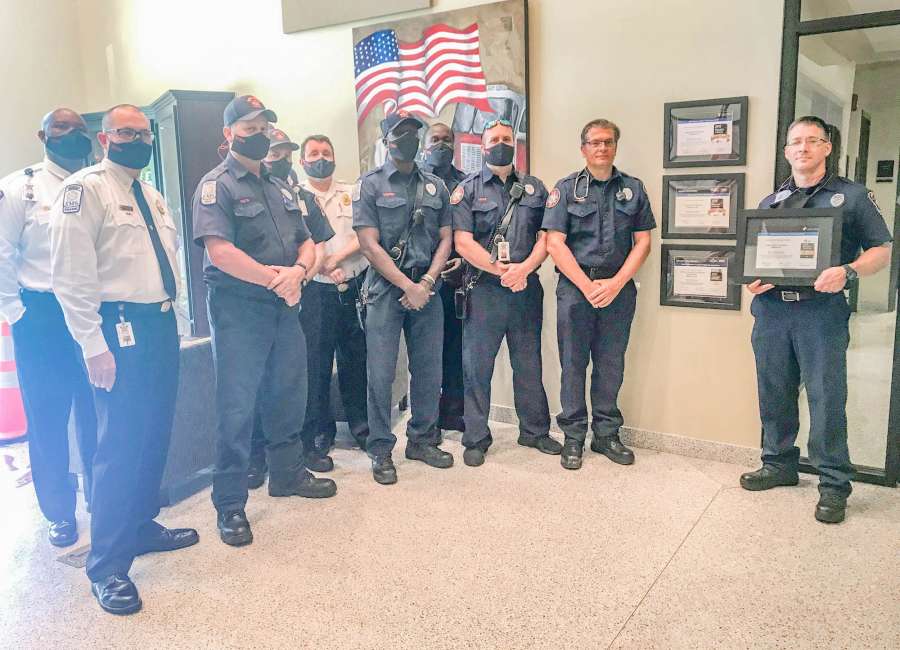 Coweta County Fire Rescue recently received the American Heart Association's Mission: Lifeline EMS Gold Plus Award for implementing quality improvement measures for the treatment of patients who experience severe heart attacks.

This is the fourth consecutive year Coweta has been recognized by Mission: Lifeline since the recognition program launched in 2015.
Each year since Coweta County Fire Rescue has been in transport EMS, they have submitted their data for the award, based on key performance indicators, according to EMS and Mobile Integrated Health Care Director Jeff Denney.
"(The award) points out the wonderful job our men and women do on a daily basis, running the calls and making the difference," Denney said. "But since 'time equals tissue,' it's also making a discernible difference in the lives of our citizens. If they do suffer a heart attack, it reiterates we're doing what we need to do to help them get through that scenario and have a high quality of life afterward."
Every year, more than 250,000 people experience an ST-elevation myocardial infarction, or STEMI — the deadliest type of heart attack caused by a blockage of blood flow to the heart that requires timely treatment. To prevent death, it's critical to restore blood flow as quickly as possible, either by mechanically opening the blocked vessel or by providing clot-busting medication.
EMS is typically the first provider of care to cardiac emergencies, so the role of personnel is crucial and often sets the course for a patient's outcome, the American Heart Association website states.
The Mission: Lifeline program recognizes EMS agencies for their efforts to improve systems of care to rapidly identify suspected heart attack patients, promptly notify the medical center and trigger an early response from the awaiting hospital personnel.