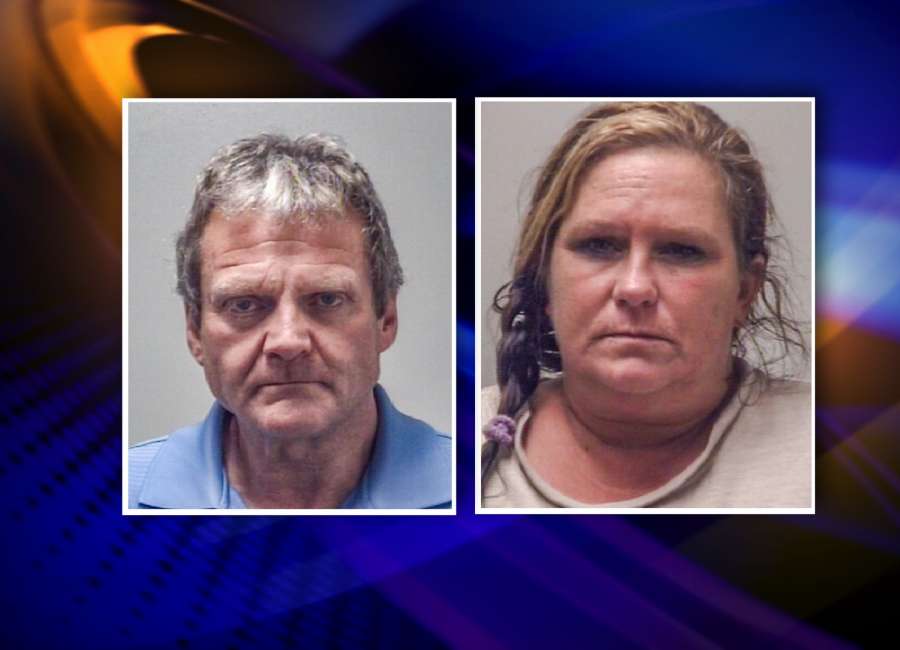 Half a pound of suspected methamphetamine was found after a driver was pulled over for driving with an expired tag.

Mark Brantley, 55, and Kimberly Dee Essary, 49, are charged with methamphetamine trafficking, possession of a firearm during the commission of a crime and drug-related objects.
Deputies with the Coweta County Sheriff's Office made the traffic stop on Interstate 85, southbound on Wednesday evening. The driver of the truck, identified as Brantley, was reportedly nervous and shaking.
Brantley reportedly told deputies the couple was returning to Alabama from Roswell after spending the night with a family member but said his passenger, identified as Essary, was married to someone else and they were not romantically involved.
Because Brantley could not provide insurance for the vehicle, deputies informed him it would be impounded, but offered him a ride to the next available truck stop after writing him a citation, the report said.
While conducting an inventory of the car, a bag was located in the center console containing suspected methamphetamine, along with a loaded .22 pistol and a glass pipe containing suspected meth residue, the report said.
A large bag containing a bulk amount of suspected methamphetamine and several empty "$2,000" money bands and an envelope with $400 were also reportedly found.
A total of 8 ounces of methamphetamine was seized in the traffic stop. Both Brantley and Essary were transported to the Coweta County Jail instead of the truck stop.