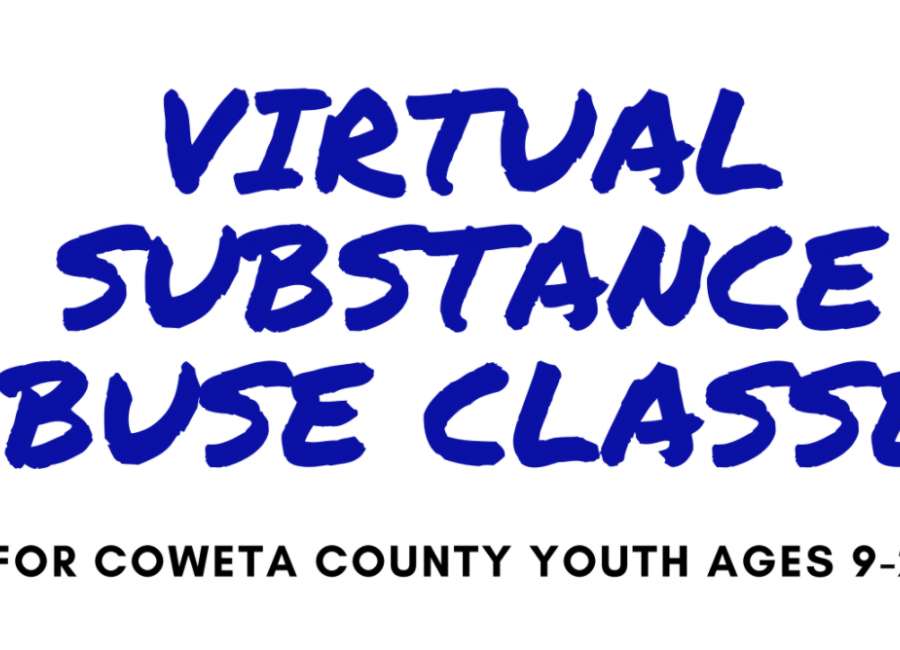 A series of substance abuse prevention classes is being offered to local youth, and teens are eligible to become peer educators to help spread the word about the dangers of substance abuse.
The CAPS program – Community Ambassadors Partners For Success – is a five-year, grant-funded program. During those five years, the program must reach at least 1,000 youth in Coweta.
The program kicked off in April, but not how anyone planned.
"Normally we would go into schools, the Boys and Girls Club, and different youth organizations. Now we are having to do everything virtually," said Derrick Lewis of CAPS and the Wholistic Stress Control Institute. "It's definitely a challenge."
The program currently consists of five classes held over Zoom and three video modules that students do on their own. They are open to youth 9-20, and those who complete the program will receive a $25 Walmart gift card.
The organization has completed its first set of classes, with youth at St. Smyrna Baptist Church.
The program can be done live and in-person with small groups, or virtually, Lewis said. He said the main focus right now is working with youth organizations that are already working with groups.
If individuals are interested, they can contact Cortney Davis, training and community coordinator, to see about scheduling for the program.
The Zoom classes are very interactive, Lewis said. "We want them to ask questions, make comments, talk and chat," he said.
The classes focus on the dangers of substance abuse and how it affects the adolescent brain, as well as on wellness. Different classes focus on different drugs. There is a pre-test and a post-test, to measure how much the students learn.
The peer education program will train 30 youth a year to be peer educators.
Davis said that, though she and Lewis have a lot of knowledge in the field and have engaging conversations with youth, hearing a message from someone their own age can be more impactful.
Typically, peer educator candidates are identified during the classes, when certain teens show a strong desire to learn about the issue. Peer educators will help with some class teaching, and will help out with the four community events that will be hosted each year through the program.
Because of COVID-19, those events will be a little different, as well. The first will be a "virtual 5K" walk or run for substance abuse prevention later this summer.
Teens who are interested in becoming peer educators can also contact Lewis directly.
Substance abuse, especially opioid abuse, is a major issue in Coweta County. Lewis said a goal is to educate youth before substance abuse becomes a problem for them.
"It will educate people to the point where hopefully they will think twice before they try to pick up a joint or a drink or stick something in their arm," Lewis said.
It's not a "scared straight," kind of program – because the impacts of those kinds of programs don't last.
"We just want to educate them so that they will know the consequences of using these substances," Lewis said.
Davis said the approach is very much to have open conversations and to empower the students to make their own decisions.
For more information email Davis at cortneydavis@wholistic1.com, Lewis at derricklewis@wholistic1.com or call 770-896-2557.