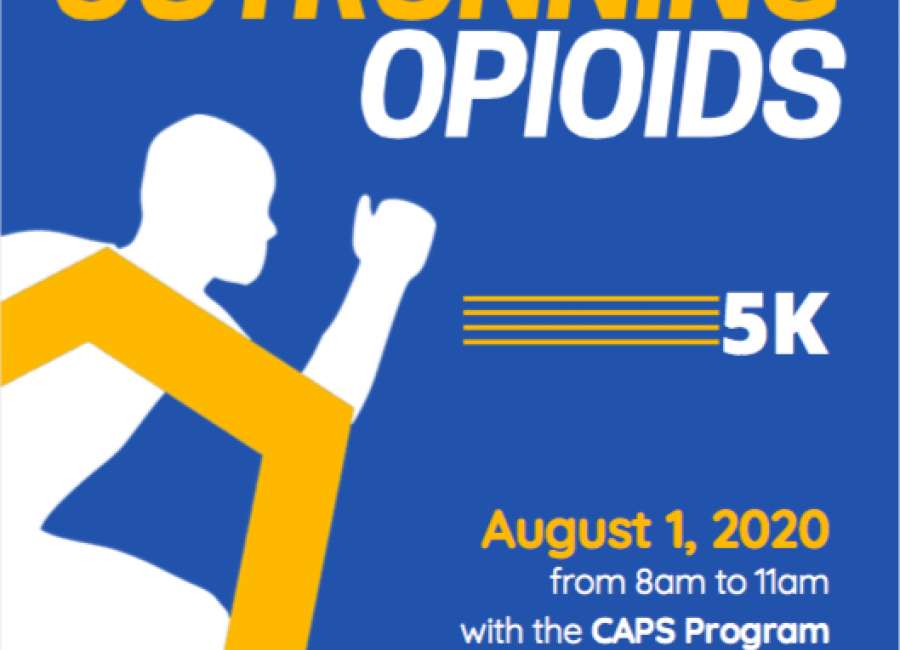 A "virtual 5K" to highlight substance abuse prevention will be held Saturday, and registration is free.
The Outrunning Opioids 5K is sponsored by the CAPS program, which teaches children and teens about substance abuse and trains peer educators.
It's the first event sponsored by the program and would have been an on-the-ground 5k, if COVID-19 hadn't intervened.
Community Ambassadors for Success is a five-year, grant-funded program for Coweta youth that was set to officially kick off in April with in-person classes for ages 9-20.
Instead, the program is currently offered virtually through a combination of interactive classes held on Zoom and self-guided video classes.
The virtual 5K will kick off at 8 a.m. online with a welcome from CAPS program leaders Derrick Lewis and Cortney Davis. A personal trainer will lead participants through stretching and warm ups. Participants are then invited to walk or run a 5K wherever they are.
Registration is free, and the first 150 registrants will receive a T-shirt, water bottle and pedometer.
The event is meant to highlight substance abuse prevention efforts.
The CAPS program, which is offered through the Atlanta-based Wholistic Stress Control Institute, continues to look for youth to take the classes, and is looking for 30 peer educators.
Peer educators are trained to reach out to their peers about the dangers of substance abuse. They also help with the organization's events.
Peer educators should be high school aged with a passion for spreading the message of the dangers of substance abuse.
Peer educators who refer friends to take the CAPS program classes can receive $100 a month in August and September.
They will receive an additional $10 for each friend who completes the classes, and will be paid $10 an hour for working on events. Peer educators can earn up to a total of $450 for two months, Lewis said.
To register for Saturday's event, email thecapsprogram@wholistic1.com .
For more information about the CAPS program, to take the classes or to become a peer educator, contact Lewis at derricklewis@wholistic1.com , Davis at cortneydavis@wholistic1.com or call 770-896-2557.