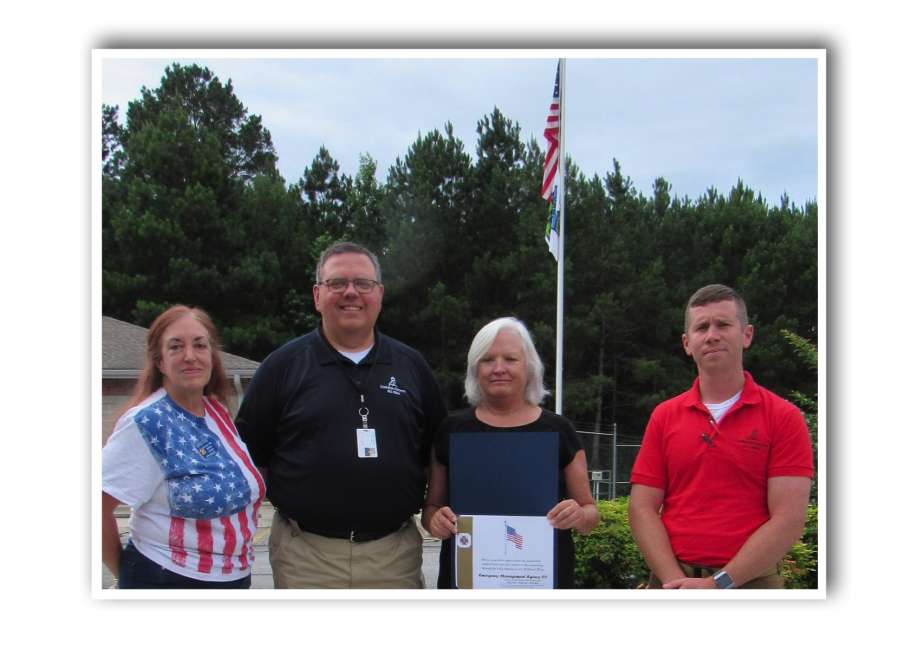 When she arrived in Newnan, Verna Funk said the first thing she saw was a large American Flag waving outside of the Southtown car dealership.
"I arrived at 2:30 in the morning and that flag was bright and set up," she said.
As the Patriotic Instructor for VFW Auxiliary Post 2667, Funk is leading Salute to America, an appreciation for businesses and residents in the area who are flying an American flag.
Community members who are nominated will receive an appreciation certificate from Funk.
There isn't a limit to how many certificates she will hand out in the community, Funk said, and plans to expand outwards from the Newnan area.
Funk said she started the program after driving through downtown Newnan and noticing few flags outside the stores.
"The American flag is colorful," she said. "It just looks drab right now without the American flag."
Coweta 911, Newnan Peachtree Chrysler Dodge Jeep Ram and the Coweta County Sheriff's Office have all received acknowledgment certificates from Funk for flying American flags.
"I tell people 'I bleed red, white and blue.' I'm an American," she said. "I have a background, I have heritage but I'm an American born and raised."
To nominate someone, or yourself, for a certificate contact Verna Funk at vfunk07@gmail.com .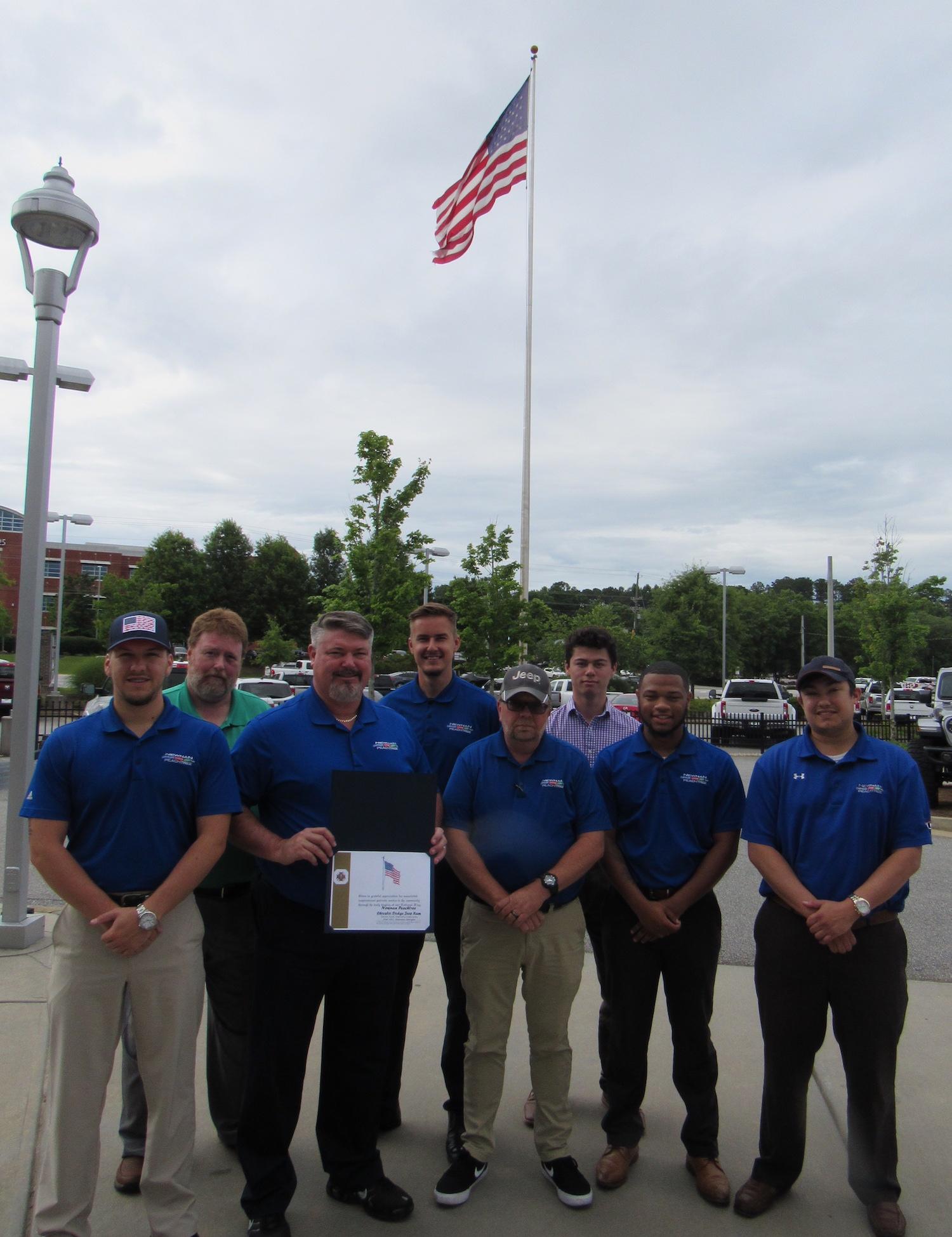 Newnan Peachtree Chrysler Dodge Jeep Ram: Ray Trimble- General Sales Manager, Tristen Barton, Tim Morelarr, Tyler Hepgood, Malik Fuller, Jonathan McGee, Harvey Natsuki, and Elvis Barlor.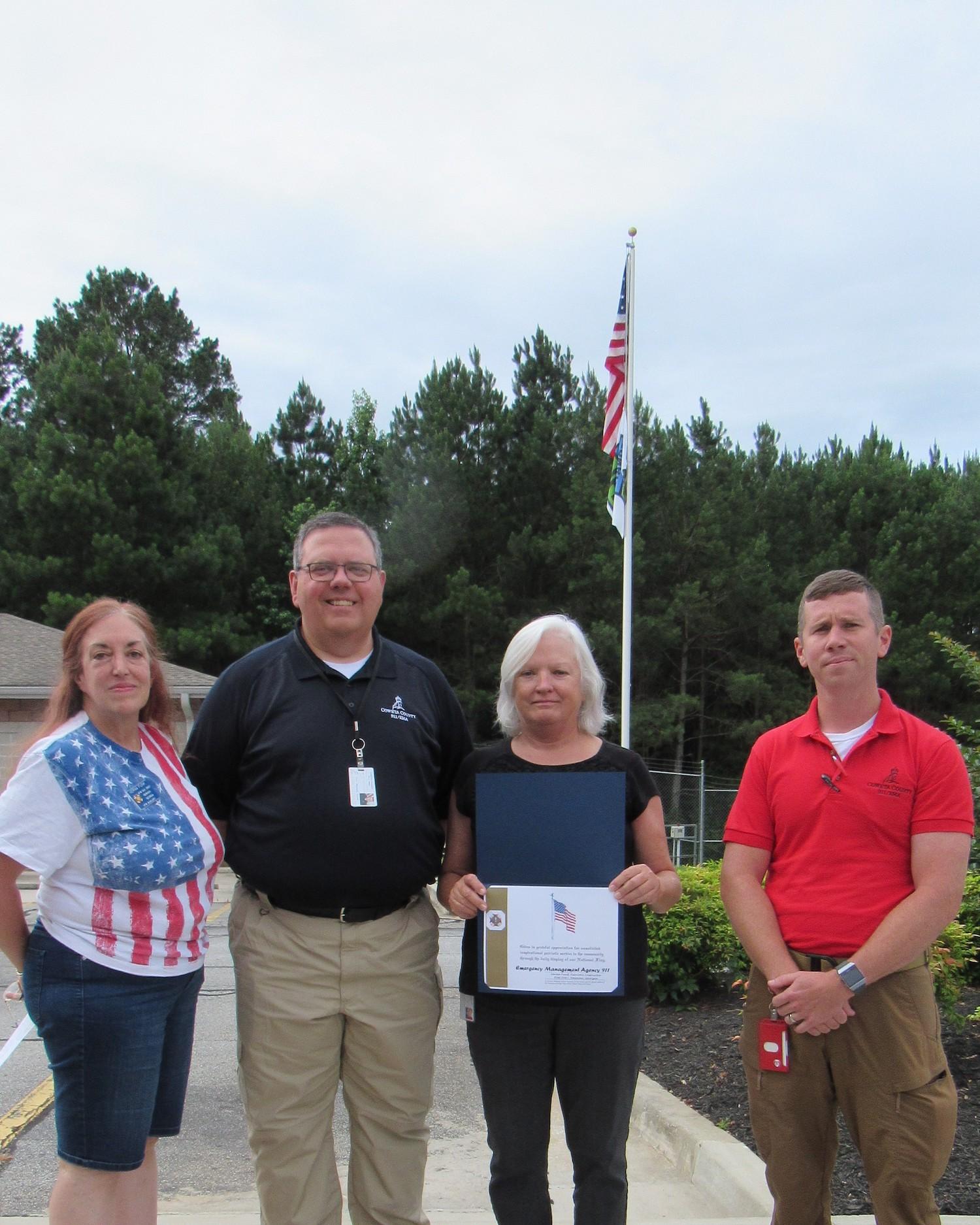 Emergency Management Agency E-911. From left are Verna Funk – VFW Aux Post 2667, Mike Terrell, Arlene Whisenhunt and Nick Burgess.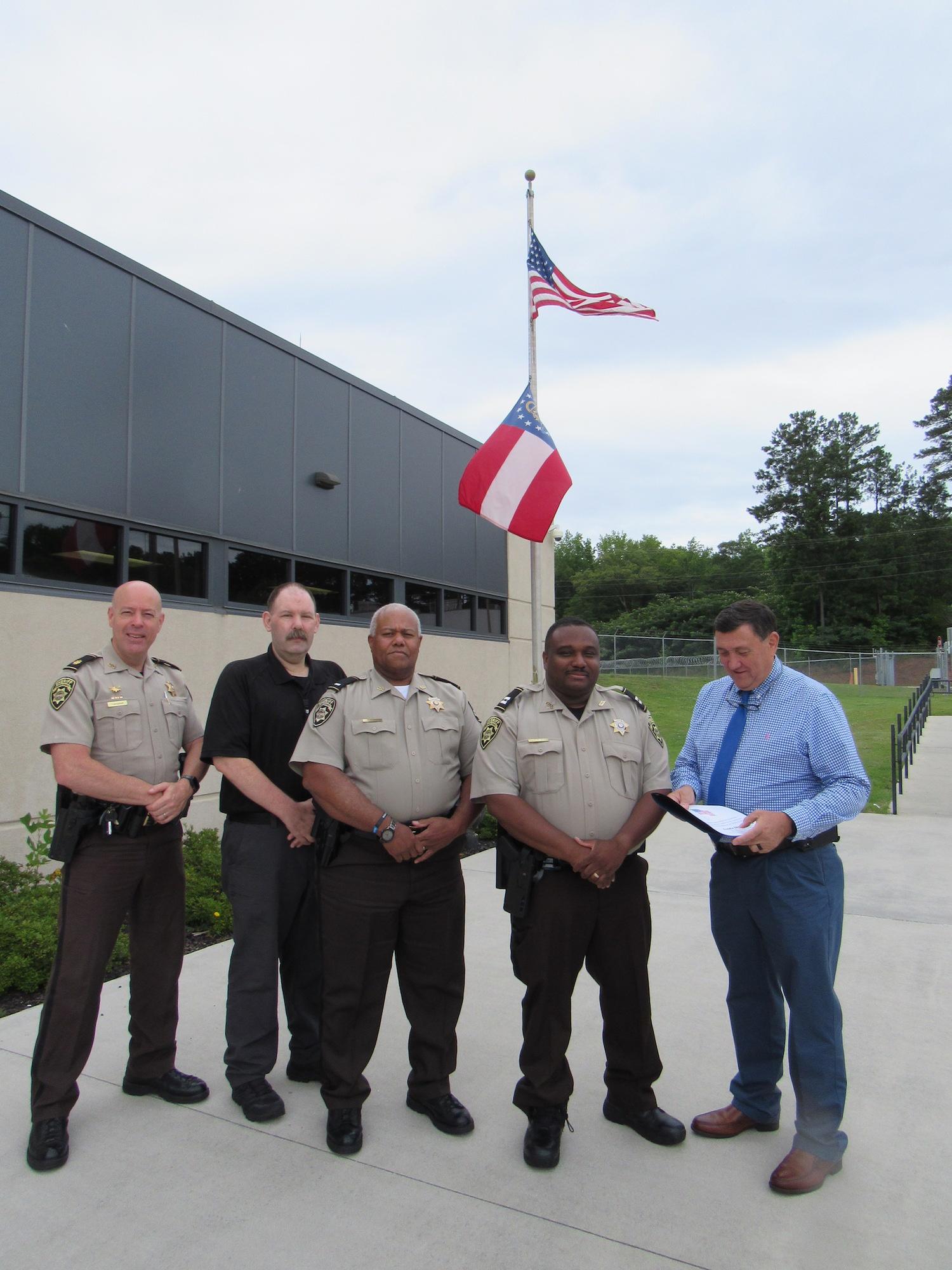 Coweta County Sheriff's Office. From left are Warren Campbell, Chris Helton, Bill Reed, Eric Smith and Sheriff Lenn Wood.