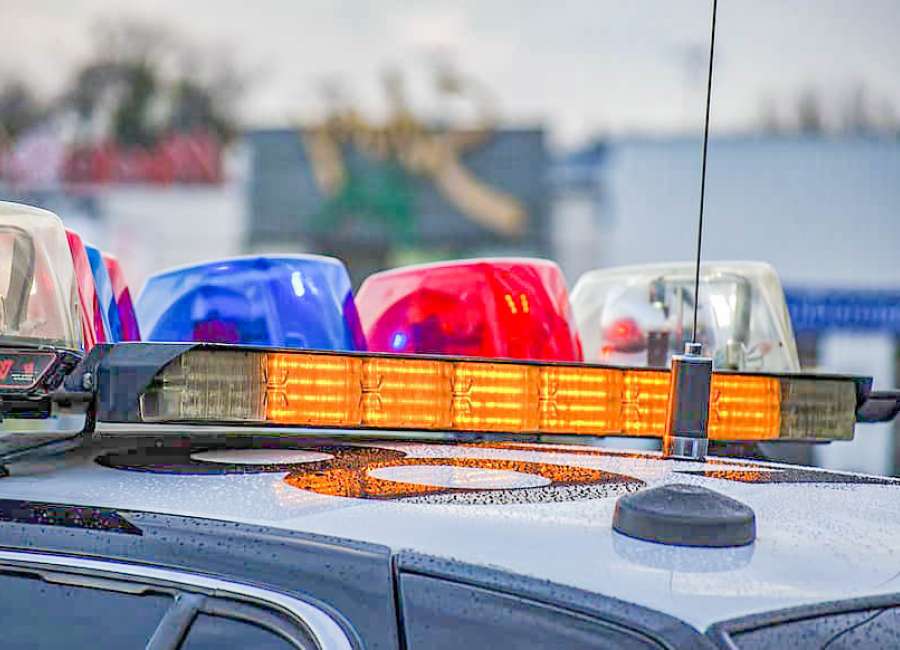 Across the United States, 2 percent of citizens experience threats or use of force from police officers, according to a survey published by the Bureau of Justice Statistics in 2018.

According to statistics provided by the Newnan Police Department and Coweta County Sheriff's Office, use of force instances by local law enforcement falls far below the national average.
Of the calls responded to by the NPD in 2015-2020 to date, only 0.049 percent required use of force.
In 2015-2020, the Newnan Police Department recorded 147 instances of use of force during 297,681 call responses, according to the department's Use of Force Analysis.
The department's uses of force included:
110 uses of a Taser
25 uses of a firearm
8 uses of "hands"
Two uses of a vehicle (PIT Maneuver)
Only one use of a firearm was used on a human. All other uses of a firearm were to put down mortally wounded animals.
According to Deputy Chief Mark Cooper, an officer-involved shooting on June 15, 2020, was the first in at least five years.
The shooting resulted after a man broke into a local bail bonds office. The man was reportedly reaching for a gun when a Newnan police officer fired his handgun and struck the man in the leg.
"We're not trying to hide the fact that we had that officer-involved shooting," he said.
The Coweta County Sheriff's Office had a similarly low amount of uses of force.
According to a Use of Force Summary, CCSO responded to approximately 567,000 calls from 2015 to 2020 recording 290 instances of use of force.
Of the calls responded to by the CCSO, only 0.051 percent required use of force.
The Sheriff's Office's use of force in 2015-20:
54 uses of an expandable baton
54 uses of "soft hands"
33 uses of "hard hands"
Three uses of a firearm
146 uses of a Taser
Major Mark Fenninger described soft hands as the act of grabbing a suspect's wrist to force their hands behind their back to handcuff them. Often, soft hands is used when a suspect is resisting.
Hard hands is the use of a closed or open fist when a suspect resists and attacks an officer, Fenninger said.
According to Fenninger, the use of a taser is recorded each time the weapon is drawn, regardless of whether the weapon misses or is even fired, which is why the taser numbers skew higher.
"It always concerns you when you have any type of use of force," Fenninger said. "Every use of force that involves a Taser, we all see it. It's reviewed through a chain from a lieutenant to a captain and then comes to me."
Fenninger said uses of force that are seen as a problem are sent straight to him, or to an outside agency.
"Anything that needs to be investigated further goes to an outside agency," he said. "If it's a policy violation, we'll handle it internally."
Cooper and Fenninger said their respective departments emphasize de-escalation in their officer training, which is why the local law enforcement agencies' use of force numbers are below average.
NPD officers are trained to use words and to understand people's circumstances when they respond to calls, Cooper said.
"We don't immediately go to a use-of-force tactic," he said. "We attempt to allow them to talk, and to de-escalate the situation with them prior to using a use-of-force tactic."
The same is true of the sheriff's office, Fenninger said.
"Officers are put in scenario-based training with sim guns and role-players that are not police officers," he said. "It can get to a heightened situation where they take out their Taser in training and roleplay to de-escalate so they don't have to use it."
According to Cooper, the NPD adheres to the Governor's Initiative on Public Safety, which requires every police officer to take classes in cultural awareness, fostering positive community relations and de-escalation options.
The officers are also required to requalify for firearms use and to complete 20 hours of training each year, Cooper added.
At CCSO, the patrol division is required to complete 80 hours of training a year, according to Fenninger.
"We're 60 hours above what's required of us," he said. "If you're more confident in your abilities, then you're not so quick to use your Taser or baton."
Cooper said officers also have received training in dealing with people who are experiencing a mental health crisis, and those techniques often can be utilized for domestic incidents.
"Hopefully we can get them to a point where they can manage that situation on their own or send them to resources," he said. "If a law has been broken, we may have to make an arrest. Even then, we attempt to make that arrest without using force."
While training plays a large role in law enforcement officials' response to calls, Fenninger said he believes the Coweta community also has its own role in the low use of force.
"We live in a great community, and the citizens here are wonderful citizens, and that does make a difference," he said. "I think the community needs some credit on why numbers are down."