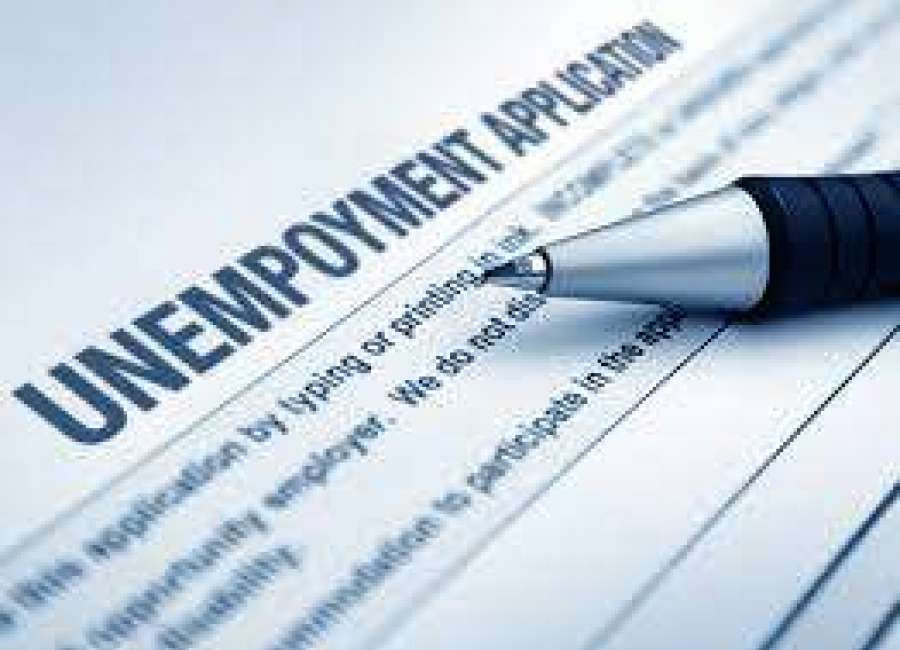 Three million Georgians have filed for unemployment insurance during COVID-19, and some who filed in April, and even March, still haven't received any payments.
With career centers around the state closed and the system overwhelmed, those seeking information about their claims report calling all day, every day, without getting any answer or response.
Cowetan Kaiti Kemp said she starts making calls at 9 a.m. every weekday, and keeps calling until 5.
"I'm treating it like a full-time job," she said. "I'm calling, calling, calling. If you leave a voicemail, no one will ever call you back."
Some Facebook groups have been created for Georgians struggling with getting answers on their unemployment claims, and on those groups, members share phone numbers and email addresses they have had success with.
Some even take it all the way to the top. "I've emailed, Twitter messaged, and Facebook messaged (Department of Labor Commissioner) Mark Butler because I've gotten so frustrated. I haven't received a response," Kemp said.
Kemp said she filed for unemployment April 22 after being laid off from her job at a hotel in Peachtree City.
Because she only started the job in January, she was told she didn't have enough wage history for regular unemployment, so she applied for the federal Pandemic Unemployment Assistance program, which is for those who don't qualify for traditional employment. She's still waiting.
"It feels like we're being forgotten; it really does," Kemp said.
Older claims a priority
The Georgia Department of Labor is putting a high priority focus on claims from March and April, said spokeswoman Kersha Cartwright.
Many of the still unpaid older claims have various issues and have to be reviewed, she said.
"We absolutely are prioritizing these older claims … We have teams that are focusing on different issues," she said. "They are very high priority for us, but we don't want to pay people if they are not eligible."
As of this week, 95 percent of all valid claims for regular unemployment have been paid, Cartwright said, and 89 percent of the PUA claims have been paid.
Because of the high volume of claims, the department tries to "auto process" as many as possible. If claims can be auto-processed, claimants get paid faster. That's how some people who filed in May, for instance, are getting paid while those who filed in March or April may still be waiting.
Employer-filed partial unemployment claims, which are filed by employers when they think layoffs are only temporary, can be processed very quickly, Cartwright said.
As some employers realize they won't be able to bring some employees back, they are asked to convert employer-filed claims to employee-filed claims, so that those who have lost their jobs won't miss payments.
Sometimes, there are problems with those claims, if employers get names or dates mixed up, for instance.
Four-to five-week wait is standard
Individually filed unemployment claims simply take longer – four to five weeks is standard, Cartwright said. There is verification that has to be done, and the employers have 10 days to object.
On the best day, it still takes at least three weeks to process a regular claim, Cartwright said. If there are issues with a claim or staff have questions, DOL staff will reach out.
"If we need it, we ask for it," she said.
Too many calls can slow the process
The massive amounts of phone calls and emails from applicants can slow the process down, though call volume has been decreasing.
"In April, we were seeing 65,000 to 70,000 phone calls a day," Cartwright said. "Now we are seeing 30,000." Staff are listening to voicemails and trying to log all of them, she said.
"If you are calling to check the status of your claim you filed last week – let somebody call that really needs to call," Cartwright said when asked if the phone calls are slowing down the system.
"If you have a legitimate question, we need to talk to you," she said. "But if you're just calling to check, we're encouraging folks not to do that. Let the system work. Let it process your claim. Give it time, that four or five weeks, before you start to call us every day."
Even Cartwright's number and email address have shown up in Facebook groups – and she can't help people with claims. She said her work phone has become unusable because of so many calls coming in.
"We certainly understand that there is a huge sense of urgency. People are desperate. We appreciate that they want to hear from us," she said. "That being said, claims have to be reviewed and we have to stick to that schedule and see how many people we get can in at one time."
The department has brought back a lot of retirees to help process the claims, Cartwright said. It's hard to bring on too much extra staff because employment claim processing is highly technical work.
"Right now it's all hands on deck," she said. Employees are checking emails right before bed and people are working on the weekends.
According to a press release issued Thursday, of the 2.8 million regular unemployment claims, 1.03 million were found to be valid, and 818,075 have received their first payment. There have been 231,871 PUA claims processed.
Cartwright said the DOL is working on providing better ways for claimants to get in contact with staff. The department is looking at several systems, including some that will allow staff to schedule call backs.
"We're looking at how we can make this easier for the applicants. We are looking at everything we can to make this easier," she said.