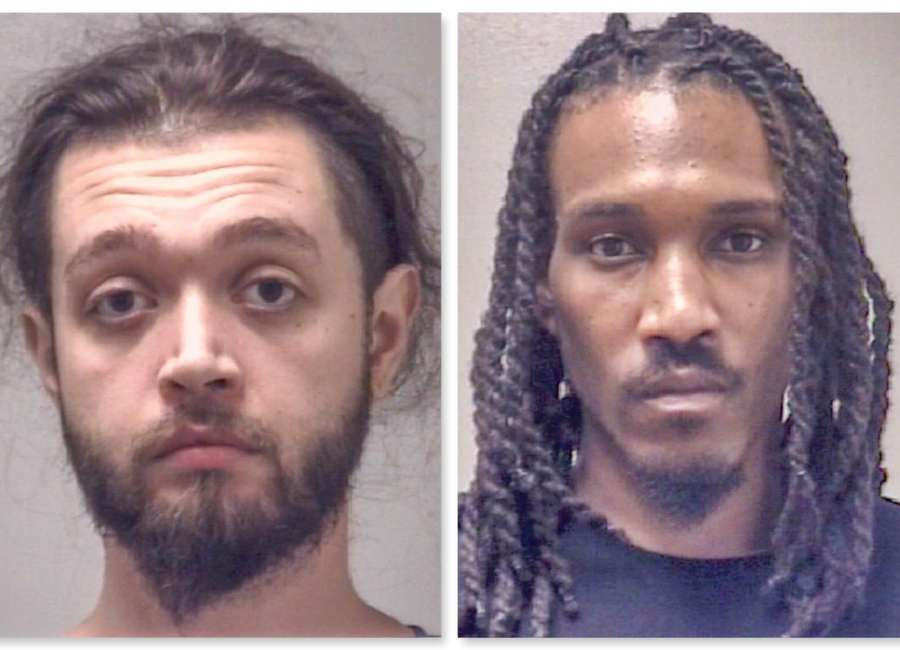 Two men were arrested after reportedly discharging firearms early Thursday morning at a local apartment complex.

Just after midnight, authorities from the Coweta County Sheriff's Office arrived at the Lakeside Apartments after responding to a shots fired call.
Shortly after arriving, deputies reportedly heard another gunshot in close proximity to the front entrance and saw two males walking towards the townhouse sides of the complex.
After making contact with the two men, identified as Steven Patrick Burns and Shaun Duane Pressley Jr., deputies reportedly saw a magazine of a concealed handgun sticking out of Pressley's pants.
After detaining both men, it was determined they had concealed handguns, according to the police report. Pressley claimed both guns belonged to his sister and he had given the other gun to Burns for protection, according to the report.
Both men initially denied firing their handguns, but Pressley later admitted to having fired the gun into the air, the report stated. Pressley reportedly told police he heard other gunshots and fired his own shot in the air as a warning shot towards the other suspected shooter.
Deputies defined that Pressley's story didn't align with the series of events and both men were taken to the Coweta County Jail where they were charged with reckless conduct and carrying a weapon without a license.
***
Reader Request: This story is the result of a reader asking us a question about this incident. The Newnan Times-Herald is a community newspaper that aims to serve the concerns and interests of Coweta County residents. If you have a question for us, please don't hesitate to let us know. Email: news@newnan.com or message us on Facebook if you have a story to share or a question.