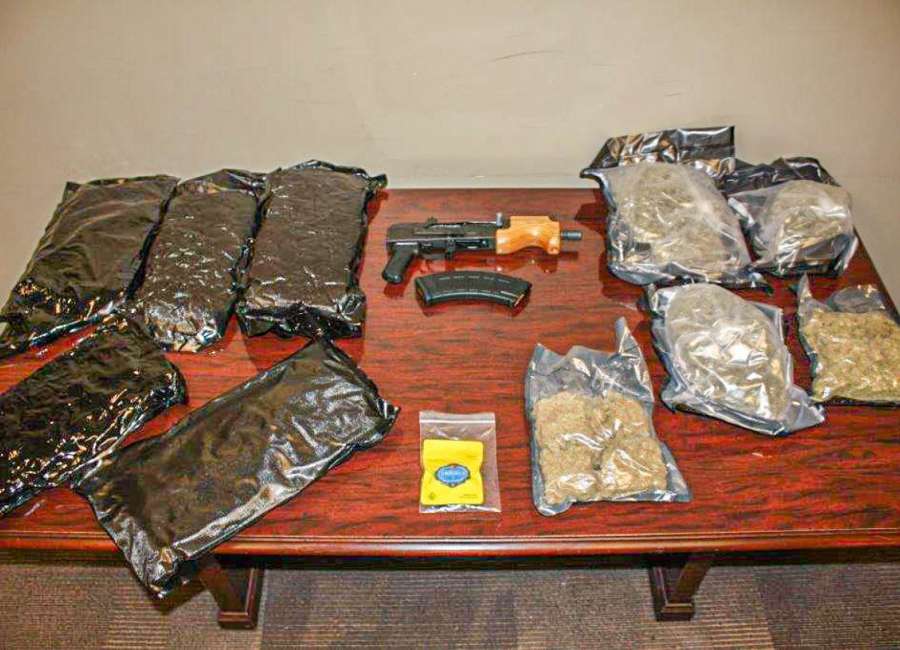 A traffic stop for too-dark window tint led to the arrest of an Alabama man on drug trafficking charges.
The incident occurred Wednesday when deputies with the Coweta County Sheriff's Office assisted the Georgia State Patrol with a traffic stop at mile marker 35 on Interstate 85.
A K-9 search of the vehicle revealed ten pounds of marijuana stored inside two cooler bags in the trunk of the car, according to investigators.
Along with the marijuana, deputies also recovered $3,000 in cash and a Mini-Draco AK47 pistol, authorities said.
The driver, identified as Ronald Devon Ligon of Tuskegee, Al. was arrested and transported to the Coweta County Jail.
Ligon, 30, is charged with marijuana trafficking, possession of a firearm during the commission of a crime, and illegal window tint, according to jail documents.