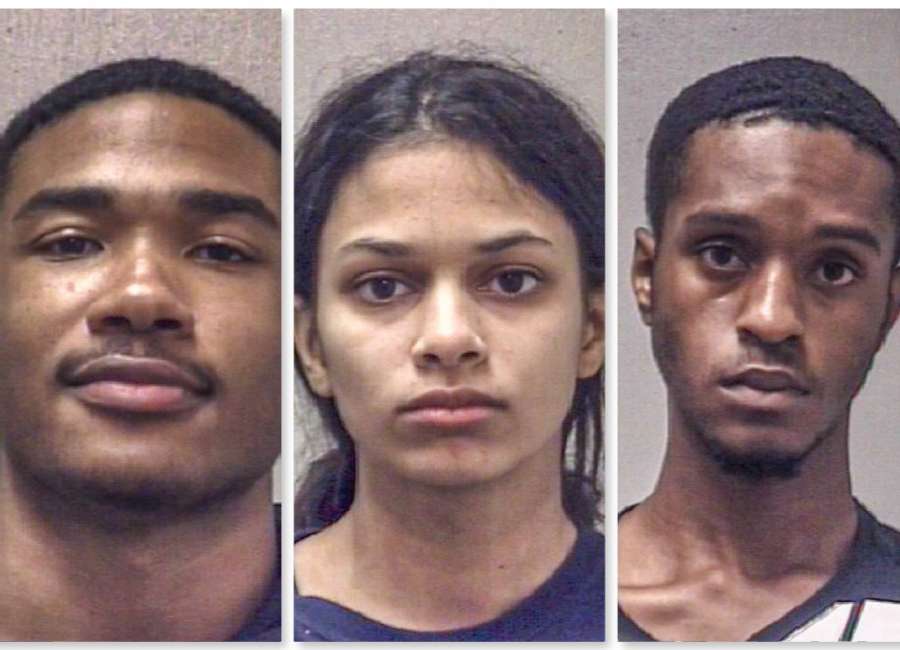 A Sharpsburg teen and two Newnan men are now facing felony charges after the alleged rape of a 15-year-old girl.
Miguel Angel Holloway Boulai, 18, and Demauri Stevens Gumbs, 20, are both charged with rape and child sexual exploitation.
Aaliyah Elize Garrison, 17, is charged with child sexual exploitation.
The incident occurred on May 27 when Garrison and the victim went to meet Boulai and Gumbs at Ashley Park where the men provided alcohol to the victim, according to Detective Chris Robinson with the Newnan Police Department.
The victim was sexually assaulted by the two men inside an office building in Ashley Park and a second time while parked inside a car in a nearby apartment complex, Robinson said.
Garrison reportedly filmed the assault and then sent it to another juvenile through Snapchat. The investigation into the rape occurred when the victim informed her mother of the incident, who then contacted police.
Garrison was arrested and later released on a $3,500 bond.
Boulai and Gumbs were both denied bond during their first appearance hearing and remain in the Coweta County Jail.