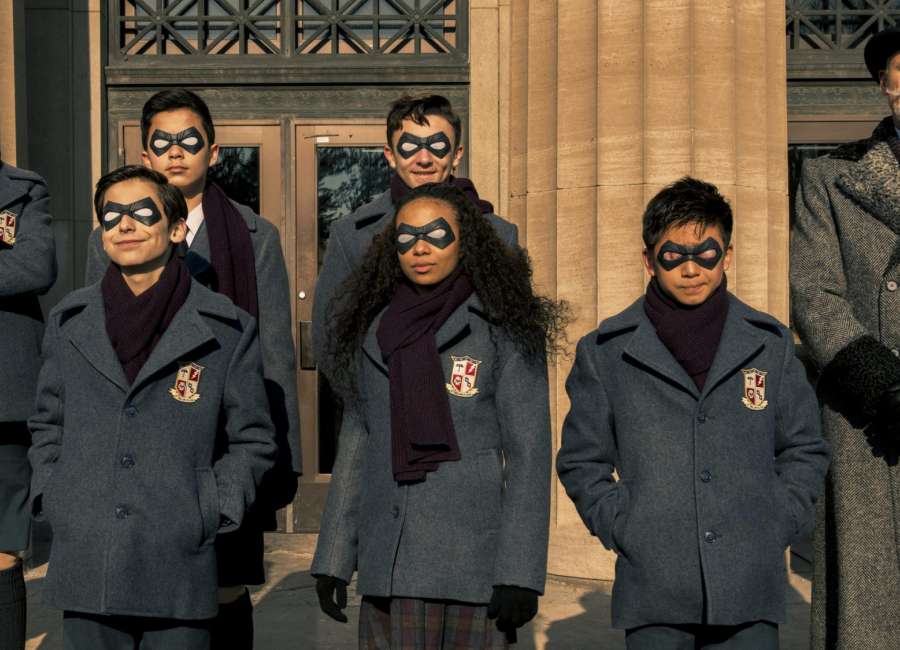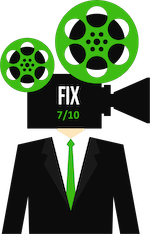 Review By: Jonathan W. Hickman
As the country grapples with the double-whammy of a pandemic and massive, sometimes violent, protests, fantastic stories serialized on the small screen should offer an escape. Season two of Netflix' "The Umbrella Academy" offers escapism and a touch of impactful reality that's ironically well-timed.
The rousing success of HBO's reimagining of "Watchmen" brought front and center the horror of the almost forgotten Tulsa race massacre of 1921. The repercussion of that show's incredible opening sequence is a testament to popular culture's influence on the social and political climate. And it should come as no surprise that that series recently racked up 26 Emmy nominations.
Making a show about something just might beat making a show about nothing.
So, taking a cue from HBO, and building on the self-aware Dark Horse comic that inspired it, Netflix delivers, with season two of "The Umbrella Academy," a healthy mix of superhero thrills and social commentary. It's a show that is about many things of depth but recognizes the inherent joy and, yes, foolishness of it all.
And where "Watchmen" served to bring attention to a notable blind spot in our nation's history, season two of "The Umbrella Academy" merely trades on historical events to construct a wacky, often fun, fantasy narrative. There are moments of import here and there, but this show doesn't shock the conscience like "Watchmen." Such a thing would be like lightning striking the same place twice—a pretty tall order.
Fans of the "Umbrella's" first season might remember that its slam, bang conclusion gave Vanya Hargreeves her super-powered moment. Vanya (Ellen Page) started that season as the only adopted child of Sir Reginald Hargreeves (Colm Feore) without an enhanced talent.
The other siblings discovered by Hargreeves were each extraordinary. We learned that her father restrained Vanya's abilities through drugs and other nefarious methods. And when her immense power shines forth, people die, and the Earth itself was put in peril.
To escape the end of the world at the end of season one, Number Five (Aidan Gallagher) used his time-traveling ability to spirt away the group. And season two opens with the Academy members scattered over three years in early 1960s Dallas, Texas.
Vanya has lost her memory and is living rurally with a couple and their autistic child. Luther (Tom Hopper) has fallen in with a night club owner, who uses him as muscle. The impulsive Diego (David Castañeda) tries to change history immediately and ends up in a mental institution. Allison (Emmy Raver-Lampman), whose powers were disabled in season one, decides to make the most of it, find a good man, and settle down. Best of luck doing that, Allison.
Klaus (Robert Sheehan), ever the troubled team member plagued by wandering spirits, uses his spooky abilities to lead a cult. His rise to greatness is fun but messy and frustrating. His ghostly companion, Ben (Justin H. Min), who died as a teen in battle, continues to struggle with being trapped in limbo.
As the Academy tries to make sense of their time-challenged predicament, Number Five arrives in Dallas to discover that a great apocalypse is, yet again, on the horizon. Apocalypse is all but inevitable with this comic book influenced material, and it is the least exciting part of this season.
What works best is watching these seven, funky crusaders meander about in the swinging 1960s. Klaus offers up the best comic relief, but his story is tinged with great sadness. Fans of the series might remember his experiences in Vietnam, and the loss of his beloved partner. That memory always taints any happiness in his life.
And the hulking, mighty Luther, the lovable heart of the series, can't get his adopted sister Allison out of his mind. Now separated from his forbidden love by years, he's a sullen brute, fighting lesser men for pennies in bare-knuckled brawls. And the guy is continually eating, no doubt to sustain his massive mutant physique.
When Number Five and Luther come together, Luther's childish reaction to the impossible situations is classic, dare I say heartwarming. Hopper, who's wearing a combination of prosthetics for the role, does more with his innocent expressions than any makeup or special effects artist ever could. And since this lug pines away for his adopted sister, his complicated love story might connect widely with viewers.
Naturally, there are villains this season, and replacing Cha-Cha and Hazel is a trio of mostly silent Swedish assassins. The Swedes are entertaining, but, sadly, Mary J. Blige doesn't return as the world-weary Cha-Cha. Of course, if you've seen season one, you know why.
"The Umbrella Academy" season two is an improvement in many ways to its predecessor. I didn't particularly appreciate how the first one ended, and this series finds a better way to conclude. I liked best the first few episodes of season one that introduced Hargreeves and his mission to collect children with unique abilities and organize them into a cohesive team.
And Hargreeves' training is on display this go-round as the Academy members work together, while also engaging in typical sibling rivalry. Regardless of how old the team members get, they're still kids at heart, who never lose their uncanny sense of wonder. And that might be the greatest super-power any of them possess.
***
A RottenTomatoes.com Tomatometer-approved critic, Jonathan W. Hickman is also an entertainment lawyer, college professor, novelist, and filmmaker. He's a member of the Atlanta Film Critics Circle, The Southeastern Film Critics Association, and the Georgia Film Critics Association. For more information about Jonathan visit: FilmProductionLaw.com or DailyFIlmFix.com