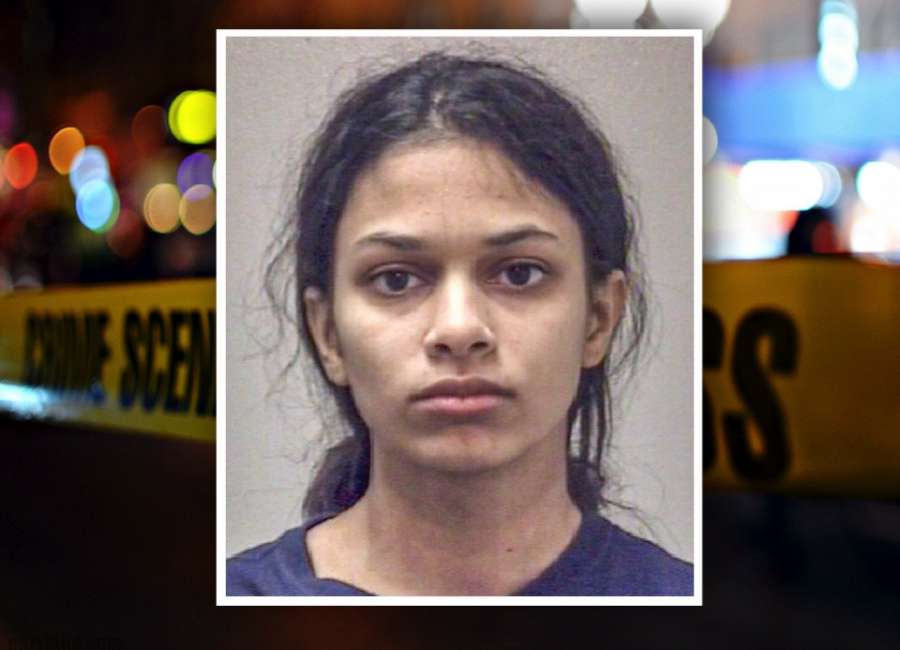 A Sharpsburg teen accused of filming the rape of a 15-year-old is still facing felony charges stemming from a drug raid of her home last summer, according to court documents.
Aaliyah Elize Garrison, 17, is scheduled to appear in court on July 30 on drug charges after police reportedly found a large amount of marijuana and THC vapes in her home on Cannongate Circle.
On September 24, 2019, deputies were attempting to serve a warrant on Kendrevious Raekwon Griffin, who was staying in the home with Garrison and her mother, Alysia Fay Garrison, according to Inv. Jeremy Wood with the Coweta County Sheriff's Office.
Griffin fled from police on foot, but investigators reportedly smelled a strong odor of marijuana coming from the home and returned with a search warrant. Investigators found a "large amount" of THC vapes and marijuana throughout the home, including in Aaliya's purse and in Alysia's car, Wood said.
Griffin was eventually captured by deputies, and all three were charged with marijuana possession with intent to distribute, according to Wood.
In February, Griffin accepted a negotiated guilty plea for possession of tetrahydrocannabinol and obstruction of police. He was sentenced to three years probation.
Aaliyah and Alysia's cases are still pending, according to court records. Their case is appearing on the court calendar on July 30 at 9 a.m.
Aaliyah, along with Miguel Angel Holloway Boulai, 18, and Demauri Stevens Gumbs, 20, were arrested during the last week of June after investigators concluded they were involved in the rape of a 15-year-old.
The incident occurred in May when Garrison and the victim went to meet Boulai and Gumbs at Ashley Park, where the men provided alcohol to the victim, according to Detective Chris Robinson with the Newnan Police Department.
The victim was sexually assaulted by the two men inside an office building in Ashley Park and a second time while parked inside a car in a nearby apartment complex, Robinson said.
Garrison reportedly filmed the assault and then sent it to another juvenile through Snapchat.
The investigation into the rape occurred when the victim informed her mother of the incident, who then contacted police.
Garrison is currently charged with child sexual exploitation following her arrest on June 25. She was released from jail on a $3,500 bond.
Both Boulai and Gumbs remain in jail without bond.