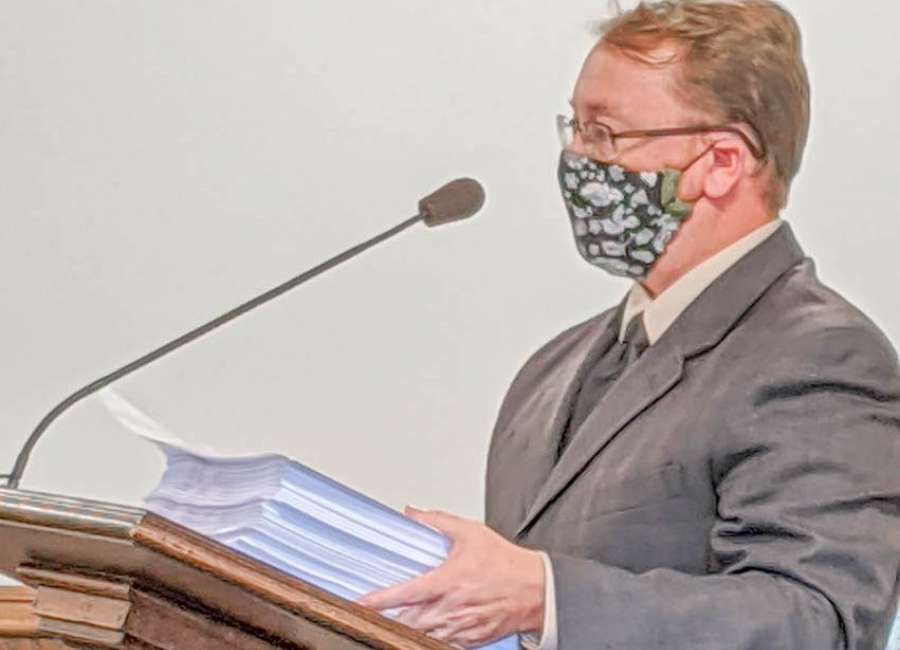 A majority of parents responding to a Coweta County School System survey indicated they are at least somewhat comfortable with a return to face-to-face instruction in August.
The survey – posted in early July along with a draft of the school system's reopening guidelines for 2020-21 – asked parents to rate their confidence levels as schools in Georgia and across the U.S. make plans to head back to school in the midst of the COVID-19 pandemic.
Approximately 63 percent of respondents said they are somewhat, very or extremely comfortable sending their children into Coweta classrooms next month. School originally was scheduled to begin Aug. 6, but the Coweta County Board of Education voted at its July 14 meeting to push back the date to allow extra time for additional staff training and implementation of health and safety measures.
Dean Jackson, public information officer for Coweta Schools, presented the survey results during the meeting.
"We had a very good response," Jackson said of the survey, which received nearly 12,500 responses.
Jackson said participants were asked to specify their children's grade levels and the schools they attend.
"Their answers indicated they represented all grade levels and schools throughout the district proportionally," he said.
Coweta County schools closed on March 13 over concerns about the COVID-19 outbreak. One crucial survey question was about participants' comfort level about their children returning to face-to-face instruction for the upcoming school year, based on the posted draft of the reopening guidelines.
The responses were:
• Extremely comfortable: 17.16 percent
• Very comfortable: 21.4 percent
• Somewhat comfortable: 24.52 percent
• Slightly comfortable: 15.05 percent
• Not at all comfortable: 21.87 percent
Another survey question asked parents whether they would prefer face-to-face instruction or a fully online option, which the school system is offering through its new Empower program. Most respondents – 71.56 percent – indicated they would choose in-person instruction, while 28.44 percent preferred virtual learning.
The survey included sections for parents to include comments about their comfort level, the portions of the reopening plan they most favored, their recommendations for improvement and additional suggestions.
Common concerns among commenters included the potential spread of COVID-19, social distancing, masks and transportation. Some expressed enthusiastic support for the school system's reopening plan, and others questioned schools' ability to resume normal operations and maintain a distraction-free learning environment.
"(The survey) is very representative, I think, of what all of us encounter as we talk about these subjects with our family, our friends, our community and in general," Jackson said. "There's a very wide range of opinion. There are many points and priorities within that range, and a very vigorous and legitimate debate that's going on about all of these in our community among our parents and our stakeholders."
Full survey results are available at www.cowetaschools.net .