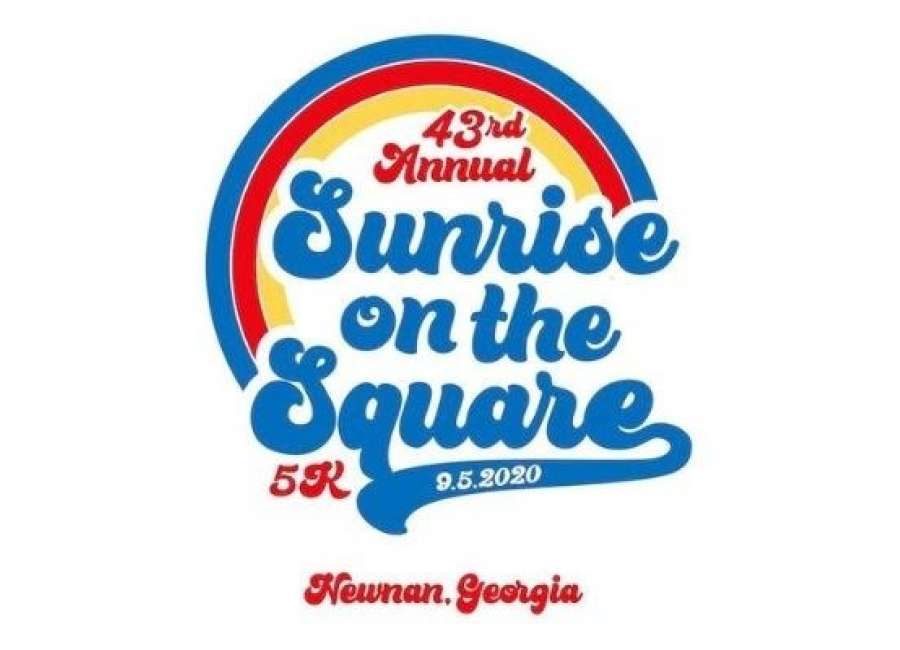 The annual Sunrise on the Square Road Race will still take place this year, using a hybrid model so runners can race in-person or "race at their place."
The 5K has been held the Saturday before Labor Day in Newnan for over 40 years, according to Abigail Strickland, special events coordinator for Main Street Newnan.
Proceeds from the race will benefit the Newnan/Coweta Boys and Girls Clubs.
Due to the COVID-19 pandemic, runners will have the option to run the race in-person Saturday, Sept. 5, or "race at their place."
"With the Sunrise on the Square Road Race being a tradition in our community for 43 years, we knew we had to find a safe way to host the road race," Strickland said. "Due to the COVID-19 crisis, we will be hosting a 'hybrid' race this year; runners can choose to participate in the in-person race or to 'race at their place.'"
"The new addition of the 'race at your place' option allows participants from far and wide to support the Newnan-Coweta and Howard Warner Boys & Girls Clubs," Strickland added.
For the in-person race, runners will be released in waves to allow for social distancing. The race facilitator will use chip timing to measure race results by registering a runner's race chip as they run across timing mats located throughout the course to ensure accurate timing, Strickland said.
To reduce contact between runners and volunteers, there will be no in-person awards ceremony or race day registration. All runners have to be registered by Monday, Aug. 31.
The "race at your place" model is a way for runners to support the Boys and Girls Club, without attending the in-person event. Those that register to "race at their place" will receive a T-shirt, and they can run at home and log their times if they choose, but they will not be eligible to qualify for an award.
Registration for the race is open now at www.mainstreetnewnan.com under the "Events" tab. Early registration is $35 through Aug. 15, then the price goes up to $40.
The "race at your place" virtual race registration is $30. Race from home and in-person runners can pick up their race packets at Dragonfly Running Company in Newnan Wednesday, Sept. 2 from 9 a.m. to 1 p.m. and Thursday, Sept. 3 from 3 to 7 p.m. Race sponsors can still apply through Aug. 15, and the sponsor packet is also available at www.mainstreetnewnan.com .