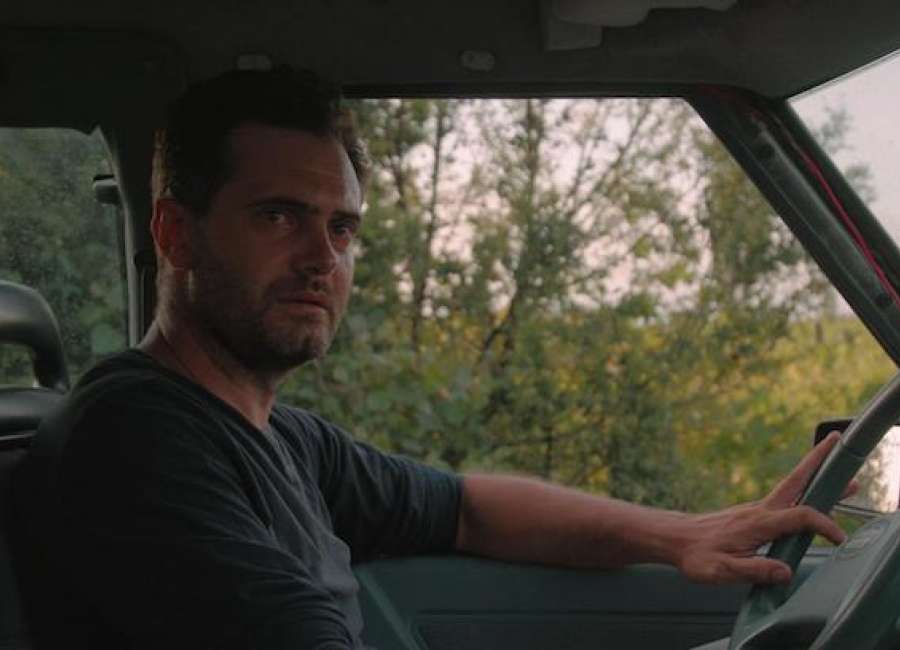 By JONATHAN HICKMAN
Albanian filmmaker Ardit Sadiku channels the Italian neorealist style with "Encounter in the Air," screening this weekend as part of the Cobb International Film Festival at the Strand Theatre in Marietta, Georgia.

The film's subtle comment on the sometimes nefarious power of mass media embodies a timely message.
Sadiku's film focuses on a few life-changing days of Blerim (Herton Meta), a hapless broadcast television technician. When we meet him, he's living with his sister and her young son. Blerim needs money. A dispute with a neighbor landed him on probation, and his wages are inconsistent.
When a coworker suggests a side job, Blerim reluctantly considers the position. The unusual gig involves filming an interview with an attractive young, unemployed man named Drin (Todi Kasemi).
Despite being outwardly physically and intellectually capable, Drin is convinced that he has a mental illness. He hopes that a television story about his problems will inspire a foreign nation to grant him asylum.
At first, Blerim is dubious of Drin's plan. But when Drin hands over the cash, the desperate Blerim pushes forward.
As a technician, Blerim is charged with the dry job of troubleshooting the television station's wired backbone. But once a camera is in his hands, the artist comes out. Soon, he's fully engaged in the project, and his efforts border on obsession.
Sadiku, who also writes the script here, fashions a sparse portrait that sensitively examines the ever-growing desire to become media famous. Drin craves attention, and he even ignores the sound advice of his physician.
Maybe his infatuation with the media as a way out of his rural, low-income lifestyle is that escape. Perhaps he does suffer from an illness that only doctors in another part of the world can adequately diagnose and treat.
In Blerim, there's an approaching midlife malaise, and cynicism takes hold. He drives his beaten-up SUV from location to location, shunning friends' offers for coffee. Instead, he stops to watch the countryside and chain smoke.
Isolation brings him little solace. Blerim is in the grips of depression, and he knows it. In Drin, he sees a chance to offer a young man hope.
The crushing reality of Sadiku's film is that the media is driven by dollars and cents, not by the innate altruism that leads Blerim's quest. "Encounter in the Air" is a small picture that comments on hypocrisy associated with the broadcast news cycle.
Sadiku, who worked in film in America, works in television and movies in Albania. For this movie, he employed a minimal crew. No doubt that this was necessary given the project's budget, but the effect is that the finished product feels intimate and personal.
Leaning into the realist elements of filmmaking, Sadiku doesn't hide his camerawork from the viewer. And while the images – captured using a top-notch cinema camera (the Arri Alexa) – are lovely, the almost documentary-style affords flexibility that deepens viewer connection to Blerim's plight.
Its techniques are reminiscent of the work of Luchino Visconti and Michelangelo Antonioni, both Italian masters that were touchstones for Sadiku.
This type of quiet, earnest storytelling isn't for everyone. The over-caffeinated crowd may drift. "Encounter in the Air" is a movie committed to its protagonist's honesty, following that path to an uncompromising – and sadly, inevitable – end.
For more information about the Cobb International Film Festival and its safety procedures for screening movies in the age of COVID, visit www.cobbfilmfestival.com .