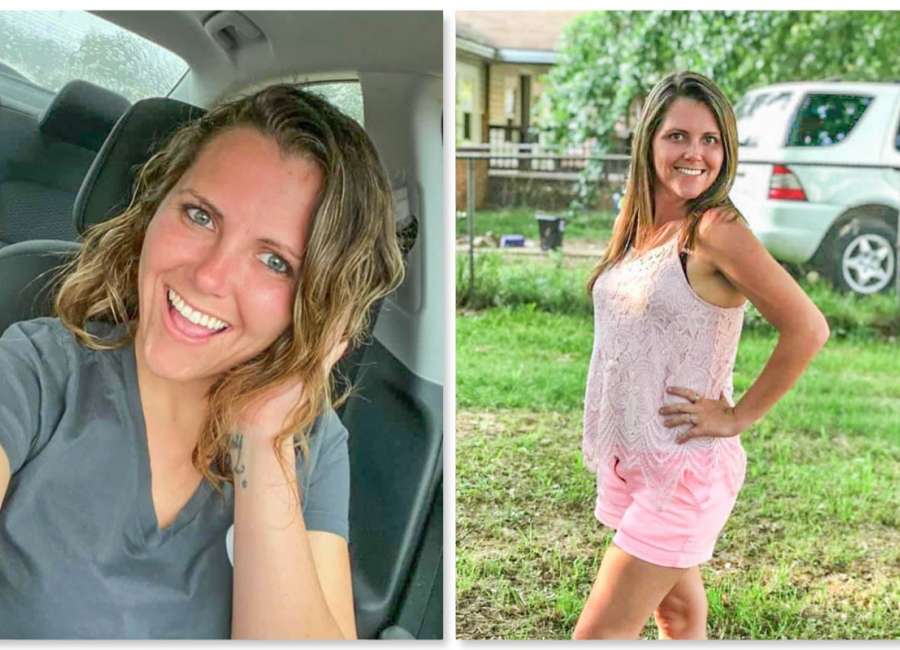 A Corinth mother vanished on her way home from a July 4 celebration at Lake Martin in Alabama, and her family and authorities are continuing to search for any leads that will help bring Natalie Jones home.

There is now a $10,000 reward for information leading to Jones being found. The family has put up billboards and posters in the region and started a webpage, www.findnataliejones.com , and a Facebook page, @findnataliejones. Posters can be downloaded from the website.
Jones, 27, lived in the Corinth community, which sits at the corner of Coweta, Heard and Troup counties. Jones lived in the Heard County part of the community, with her mother and her children, and the Heard County Sheriff's Office is leading the investigation. The Georgia Bureau of Investigation is assisting.
Jones was driving a 2002 Chevy Cavalier that had been painted hot pink, with blue stripes on the side. The license plate is Georgia RVE6177, with a Heard County sticker, and authorities believe locating the car is crucial to the investigation. The car was originally red.
Anyone who sees the car or Jones should call 911 immediately. "Two weeks after seeing something doesn't help us much," Said Lt. Don Boswell with HCSO. "If you see something, call 911 right away and let them know right away."
Those who have any information can call the GBI's tip line, 800-597-TIPS (8477) or submit anonymous tips online at investigative-gbi.georgia.gov/gbi-tip-line .
Anyone with information can also contact Boswell at the HCSO, 706-675-3329 or dboswell@heardcountyga.com .
Boswell said he has gotten numerous reports of people seeing pink cars in Georgia, Alabama and Florida, but none are the right car.
Still seeking access to social media accounts
Authorities are also trying to get access to her social media accounts, and Jones was known to have been communicating through apps on her way home, according to Boswell.
Jones left the get together at a friend's house in Jackson's Gap on Lake Martin at about 11:30 p.m. Alabama time, Boswell said. The friends had offered to let her stay the night, but Jones told them she had something to do Sunday morning and needed to get home, Boswell said.
Texted "I made it" – but she didn't
About an hour and 15 minutes later, she texted those friends "I made it," Boswell said. That's about the amount of time the drive from Jackson's Gap to her home should have taken.
But Jones never made it home.
Boswell said investigators have spoken to people Jones was texting through her phone, and all have been cooperative. But so far, they haven't been able to get the records of her conversations with people on texting apps and social media.
"We're still looking into some of those individuals … just to see if maybe she had met up with someone," Boswell said.
Jones made a phone call just as she was crossing the Georgia state line, Boswell said, and there were texts sent when she was in the Heard County and northern Troup County area. But then, her phone pinged the Franklin tower.
Pinpointing a cell phone in a rural county such as Heard is difficult. There are only three cell towers in the entire county, Boswell said. And text messages don't provide nearly as much location information as a phone call. If someone is talking on the phone while traveling, the phone will switch between towers, and records can show a direction of travel.
Boswell said that the phone records that Verizon submitted showed a very low confidence in the location information from the texts.
The sheriff's office, along with the Georgia State Patrol's helicopters, searched the areas near where Jones' phone pinged, with no luck, and the family has already ridden the roads and searched Jones' most likely route home from Jackson's Gap.
A search was done of Lake Martin on July 25.
More searches planned
Jones' family is planning to do a more expansive search of several possible alternate routes. Jones' cell phone has been going straight to voicemail since they started trying to contact her July 5, according to Jones' sister, Jessica Bishop.
No one has used Jones' credit and debit cards, and she has money in the bank, Bishop said. Jones would often post on social media, so not posting is very much out of character.
A devoted mother
Jones is a devoted mother, Bishop said. She has tattoos on both wrists, one says "Isaac" and the other says "Trent."
She also has a star diagram tattoo on her back and a baby footprint on her right foot. When she was last seen, she was wearing a pink blouse, white shorts and black sandals.
Though Jones has been diagnosed as bipolar and schizophrenic, she has not been prescribed medication for the conditions, and according to findnataliejones.com , "her actions and temperament around the time of her disappearance do not lead the family or, from our understanding, the authorities to believe it is a factor in her disappearance."
"She just picked up and vanished, out of nowhere," Bishop said. "We're trying, but our hope is fading as the days go by."
If you have information on Jones, call 911, the Heard County Sheriff's Office at 706-675-3329, the GBI tip line at 800-597-8477 or submit anonymous tips at investigative-gbi.georgia.gov/gbi-tip-line , tips@findnataliejones.com or dboswell@heardcountyga.com .