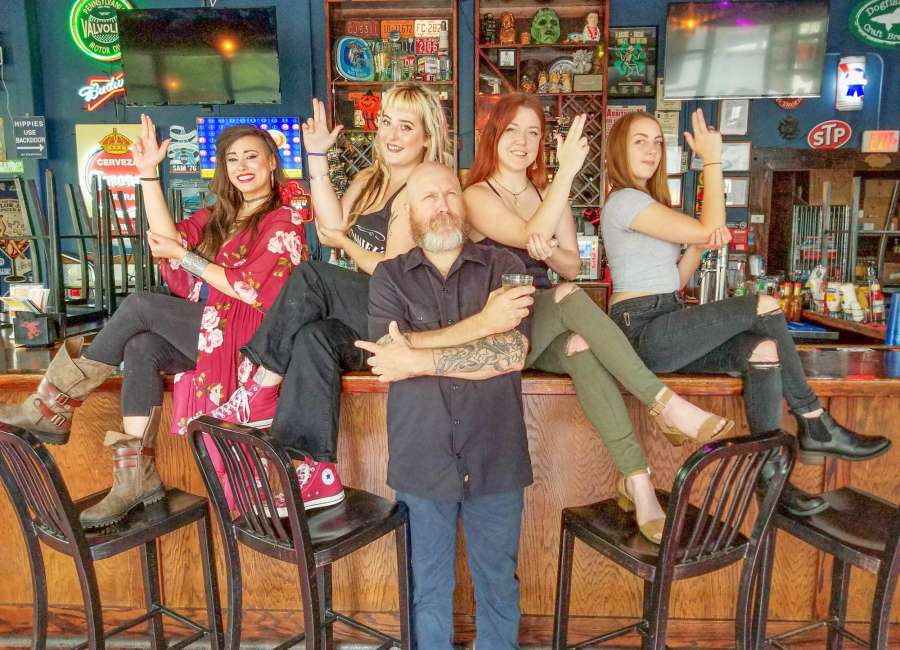 Story by Rachel Adams, NTH Contributing Writer
Joe Rizzo is bringing some more Southern comfort to Newnan's West Side.
His first restaurant in Newnan, RPM Full Service, will celebrate its fifth year in October, while his newest creation, Westside Fish Fry, has been open for just over a month.
Rizzo said he wanted to open businesses like RPM in Newnan because of the town's growth potential.
"I just think the area warrants it," he said. "It was lacking in event venues and such. I'd been hoping to bring that flavor here for a while. RPM, to me, brought a little bit of flavor from Atlanta to Newnan."
RPM funded Westside's start, and Rizzo said he was able to open with zero debt. He said he opened Westside to grow his business as well as expand upon ideas in the future.
"I was looking for a smaller venue — a smaller concept that I could expand upon," he said. "Originally I thought it was going to be pizza, and I don't really know a lot about barbeque, and those are the quickest types of food to get out. So fish fry came to mind."
Westside boasts a southern menu, created by Justin Troyer, who works as a chef at both Westside and RPM. Rizzo said the food was well-received upon the restaurant's opening.
"It's very Southern; it's spot-on as far as any country cooking I've ever had," Rizzo said. "For the most part, the majority have really embraced it, and they dig the recipes."
Rizzo said an important part of opening a business was doing research on what the area both wants and needs.
"If you have a good concept or a good product, there will always be enough people to take care of a business and keep it in existence," he said.
Rizzo currently spends most of his time at Westside, where he works as well as answering questions or taking suggestions from customers.
"That's how I learn, by just listening to folks," Rizzo said. "I am by no means a know-it-all. I learn new things every day, and I learn by making mistakes, and I pay for my mistakes, and that's just the way it goes."
Rizzo said his favorite part of running his own businesses was the independence it gives him as an owner.
"I think it's something about being able to change the plan and do things that I like and have a little fun with it," he said. "I think that's why a lot of small businesses are out there. They've got their eye to do things the way they want to do them, and they add to the variety in an area."
Rizzo also said there is a lot of responsibility in running a business, but he thoroughly enjoys it and is always coming up with potential ideas for new places.
"Obviously, you want to try and be in business for yourself and be successful. I've got a pretty good feel for running these types of businesses, and if it messes up, I only have myself to blame," he said. "The best part about it is being able to make something and make a difference."
RPM Full Service is located at 15 Jackson St. and is currently open Tuesday through Sunday. Westside Fish Fry is located at 89 Temple Ave. and is currently open Wednesday through Sunday, with a potential grand opening planned for July 18.
Secrets to a great burger:
Just like with a steak, a burger should not go from the fridge to the grill; let your burger patties come close to room temperature before cooking so you don't end up with a "bullseye" effect, where the outer edges are well done and the center is still rare.
Season liberally with simple flavors. Kosher salt, freshly ground black pepper, and a few drops of soy sauce will accentuate the flavor of your meat; nothing is more disappointing than a burger that's cooked to a perfect temperature but has no flavor due to under seasoning.
Manage your fire: Sear burgers on high heat to create an outer crust, then reduce heat to evenly cook through.
Complement your meat with a spectrum of toppings: bite of mustard, tang of mayo, crunch from fresh onion and lettuce, and cheesiness from, you guessed it: cheese.
RPM Full Service won first place for Best Bar/Pub in Newnan-Coweta Magazine's 2020 Best of Coweta Contest. Check out more winners in the magazine's July/August issue, available July 25 at area businesses or online at newnancowetamagazine.com.