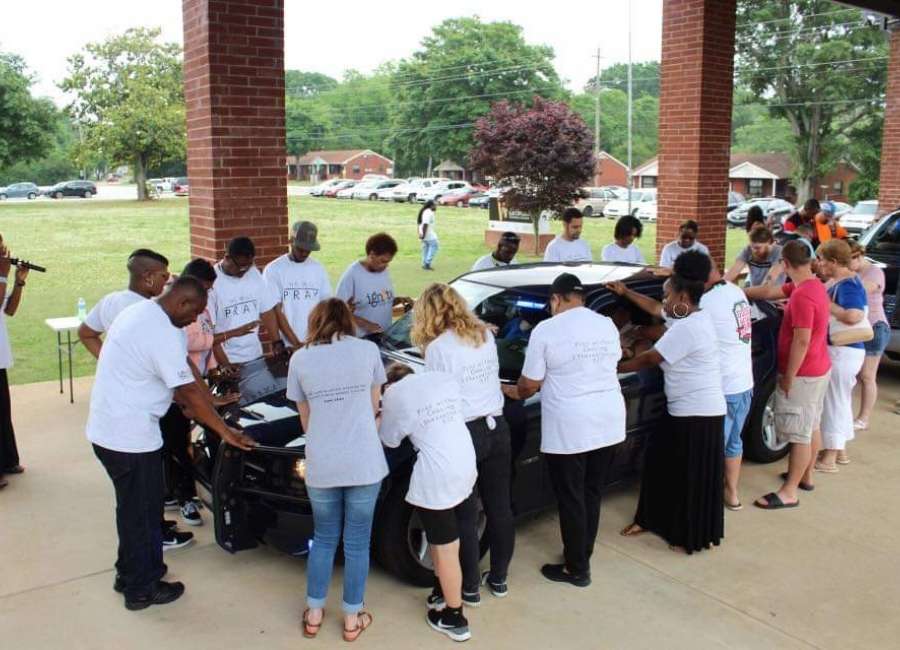 A prayer rally for the Coweta community, law enforcement and the nation is scheduled for Saturday, July 25, at Newnan's Greenville Street Park, from 9 to 11 a.m.

The rally is sponsored by Ignite the Fire, a multi-county organization of churches and individuals focused on prayer and service.
Debra Harris of Ignite the Fire said the organization has been hosting prayer rallies since 2016. Harris said she wants to spread the word about the upcoming rally and the focus will continue to be prayer.
"We're going to focus on uniting the community as always, praying for our community and praying for our nation and praying for our law enforcement agencies," she said.
Harris said the organization has participated in National Police Week the last two years but did not plan anything this year because of the pandemic. National Police Week is usually held in May.
"But now we're ready," Harris said. "This is open to anyone. Come expecting to worship and connect with us in prayer. We will be praying for our county, the government, our president, our teachers and the educational system."
"We want as many people to come out and stand for our community, just as we did in April 2018 when the Neo Natzi rally was held here," she said. "We want to stand together. We are facing some tough times, but this is an awesome time to come together."
Last month, Ignite the Fire hosted a prayer walk in Newnan.
For more information visit the Ignite the Fire Movement page on Facebook, ignitethefire.info or email info.ignitethefire@gmail.com .