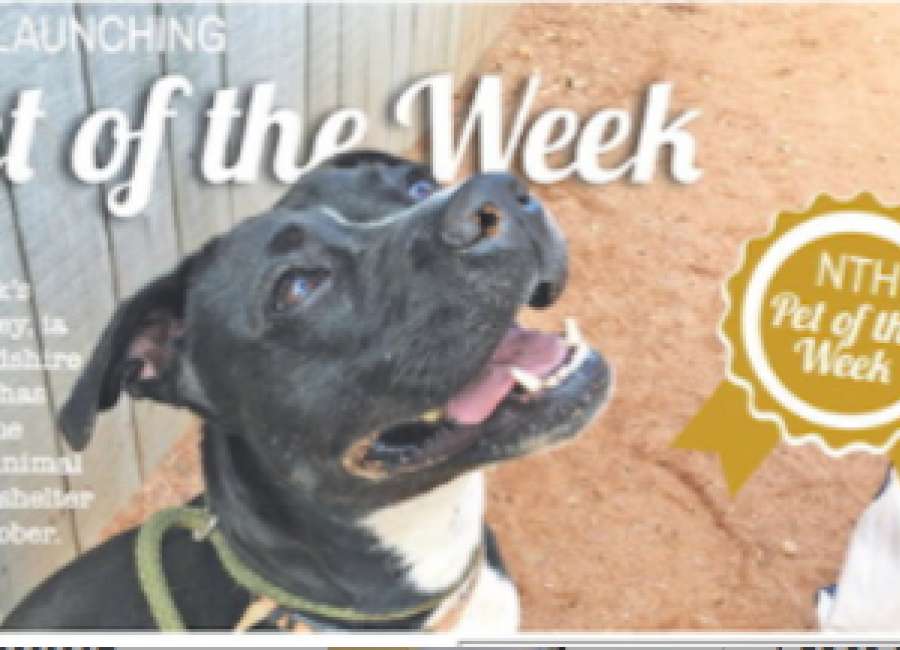 Bailey was the featured NTH Pet of the Week for on July 1, and is still at the Coweta Animal Services Shelter.
Bailey is a laid back and easy going Staffordshire mix who has been at the Coweta Animal Services shelter since October. She was found in the Chestnut Drive area and is about 3 years old.
Bailey is "as sweet as can be," said shelter workers, and she gets along well with other dogs – male, female, spayed and neutered or not. Bailey is one of the dogs that workers use to temperament test other dogs, because she has such a steady personality. She also seems to get along well with kids, they said.
While some shelter dogs are a bundle of energy, Bailey is more laid back and easy going.
* * *
The Coweta County Animal Services Shelter is open for adoptions, but things are a little different because of COVID-19.
To enter the shelter, visitors must have their temperature taken, wear a mask or face covering and sign a form attesting that they do not have symptoms of COVID-19. Everyone must also step into a disinfectant station for their shoes.
Only two people per household may enter, and no one under 18 is allowed to enter the shelter. Adopters can't bring their own pets into the shelter to meet potential adoptees at this time, either.
The shelter is located at 91 Selt Road, Newnan. Shelter hours are Monday through Friday from 8 a.m. to 5 p.m. and Saturdays from 9 a.m. to 2 p.m. Adoption hours are 10 a.m. to 4:30 p.m. Monday through Friday and 10 a.m. to 1:30 p.m. Saturday. All animals are spayed or neutered and microchipped before adoption and have their first round of vaccinations.
Kittens or puppies who are too young for spay or neuter surgery must be brought back to the shelter for the surgery, which is included in the adoption fees.
Adoption fees vary. Please call 770-254-3735 for more information.