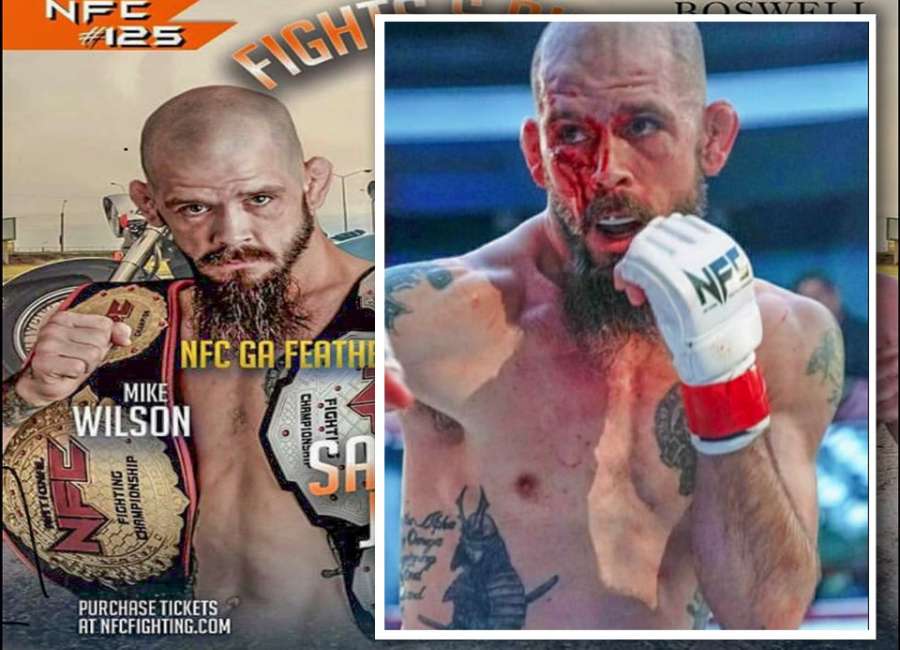 By Arvon Bacon, NTH Contributing Writer
NFC Featherweight MMA Champion, "Mad" Mike Wilson will be entering his fourth title defense against Demetri Miller at NFC 125.
Wilson, who has now been defending the title for two years, will proceed to a pro career after his upcoming fight.
Wilson has been training boxing, Muay Thai and Jiu-jitsu for five years at Independent MMA and Fitness in Newnan. Before embarking on his amateur fight journey, he trained at Independent before his first cage match.
NFC 125 will take place Saturday, July 18, at Falcons Fury Harley-Davidson in Conyers, Georgia. However, all fights will be conducted in an outdoor ring under a tent as a preventative measure against COVID-19.
"The cage is my favorite place to be," said Wilson. "I love the energy I get on my way to the cage, while they're doing the announcing. I always look for my people first, then listen to the ring announcer as he's calling my name, and play off his energy by talking to him.
It's just neat to be that center of the energy, and try to go out there and put on a show for everybody. When the fight actually starts, it's the opposite from being the center of attention — I get tunnel vision. It's like nothing else is going on outside the cage; it's just the other guy and I going on an adrenaline roller coaster."
Due to Wilson's lengthy tenure in the NFC, he's had the time to refine his pre-fight routine, as well as the mindset he has going into the cage.
"You want to be warm but not too antsy, because that will zap your energy before you get into the cage. It's better to work up a good sweat, and get to the point where you're sucking wind, so you catch that second wind during the fight."
Wilson, who is a purple belt in Brazilian Jiu-Jitsu, strives on his impeccable cardio, which allows him to push the pace and go the distance against fighters and look for the submission victory. Jiujitsu has been an enormous asset in his arsenal due to the fact that many of his opponents are significantly bigger than him.
Out of his five victories, Wilson only has one submission victory against Aaron Heard, via Rear Naked Choke.
"I'm not a heavy-handed guy, so I like punches in bunches so I can have the striking advantage by the end of the round. I look to get guys onto the cage, to take them down and submit them. That's usually my strategy going into every fight," he added.
However not only is Wilson an amateur fighter, he also teaches jiujitsu for the kids' classes.
"I love the small family atmosphere here at Independent. If you're brand new, you'll get a lot of attention early on that you might not get at a bigger gym. I enjoy teaching the kids' classes because it leads to a huge transformation for them. They come in shy, not really giving a lot of eye contact, and don't want anyone to touch them. After a couple of months, their self-confidence is drastically different, and (they are) talking to everyone in the class.
"Starting martial arts has changed my life; it keeps me focused, goal-oriented and in shape. I'm in better shape now in my 30s than I was in my 20s. I've really found my passion and my purpose for what I want to do in life," said Wilson.