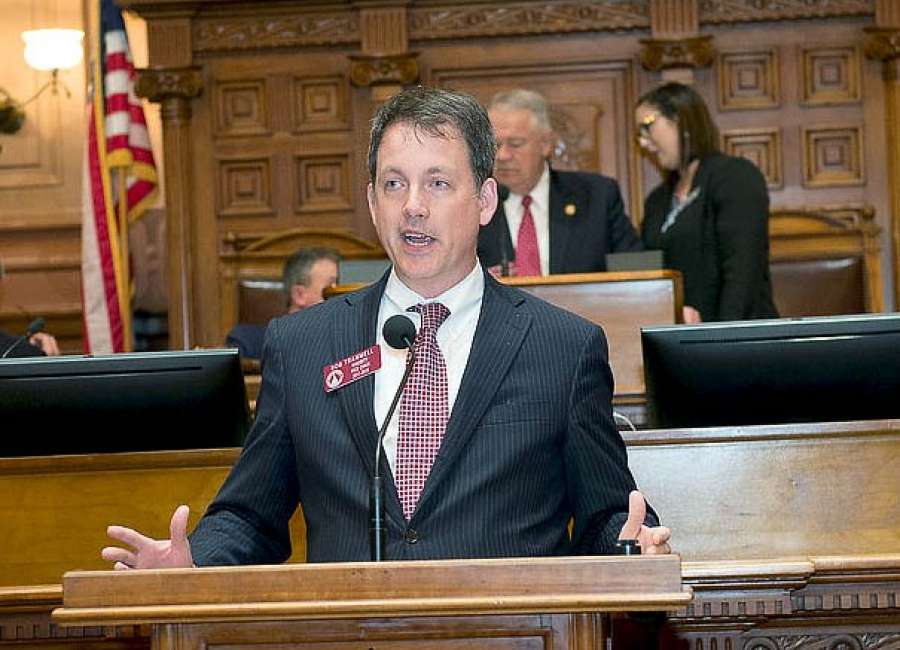 Luthersville's sign ordinance is being challenged as unconstitutional by those who have been told to take down their political signs.

State Rep. Bob Trammell, D-Luthersville, and his attorney have written a demand letter to the city over the issue.
The sign ordinance regulates the content of signs – such as political signs, construction signs, real estate signs and the like – , placed on residential property.
The ordinance also states that political signs can't be put up until 30 days before an election and must be taken down 10 days after the election.
Last week, the attorney for Trammell and his mother, Menlia Trammell, sent a letter to the city demanding that enforcement of the sign ordinance be immediately suspended.
According to the letter from attorney Sarah Brewerton-Palmer, the U.S. Supreme Court has struck down sign ordinances similar to Luthersville's. The court has ruled against "content based" restrictions on signs because they treat different signs differently because of the message they convey.
The city of Senoia ended up with a billboard inside the city limits because the city's sign ordinance was not "content neutral." Because of the way billboards were defined in the ordinance, the city wasn't able to prevent the billboard from being erected, after consultation with authorities.
Coweta County changed its sign ordinance many years ago to be content neutral.
Luthersville's ordinance lists types kinds of signs that don't require a permit, including political signs, construction signs and home improvement signs, but sets strict rules on when they can be put up and when they must be removed.
The letter claims that the city removed a sign posted on the Trammells' bed and breakfast property without notification.
Mayor Don Cuttie said that the city hasn't done any forceful removals of signs, but has asked that they be removed. "Most of the people did oblige," he said.
The ordinance has been in place since 2001 – and was signed by Trammell's late father, Bob Trammell, Sr., who served as mayor for many years.
The city has reviewed the ordinance a few times over the last couple of years, and it was last revised in March, said Cuttie, who became mayor in January. At that time, "nobody made any comments about anything other than some administrative issues."
The city's ordinance has been enforced irrespective of party, and property owners have been told to take down signs for Trammell's opponent in the November general election, David Jenkins, and President Donald Trump.
Tuesday afternoon, Brewerton-Palmer said that they had been in contact with Luthersville's city attorney.
"After reviewing our letter, the city has agreed that the ordinance violates the First Amendment," she wrote in an email. "The city will not enforce the ordinance any further and will be discussing whether to rescind or revise the ordinance at the next City Council meeting. We are very happy that the City gave our letter serious consideration and has decided to comply with the First Amendment without any need for legal proceedings."