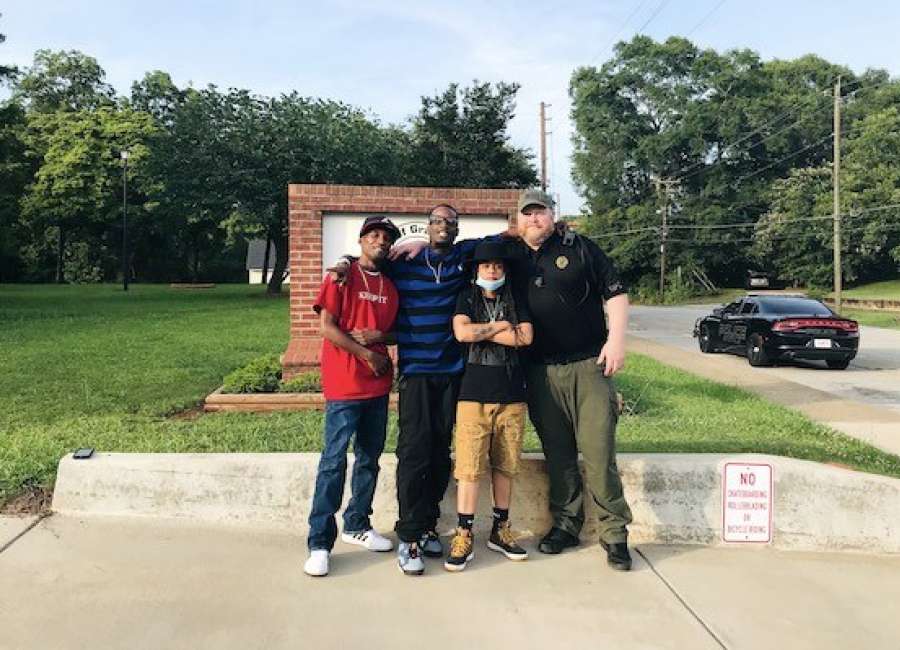 Local filmmakers Jamaine Drinks and Deontae Hinds recently filmed their movie, "Snake Eyes," in Grantville.
Drinks said he grew up in College Park and moved to Grantville four years ago. He and Hinds wrote the film, which is based on his life.
"We just got into it, and started doing the project together," Drinks said. "We just dove in and it turned out to be a beautiful project."
The film is about the reunion of two brothers, Kendall and Kevin. Drinks said Kevin lives in New York and gets in trouble, and comes down to Grantville to stay with his brother.
Kendall tries to get Kevin to stay out of trouble, Drinks said.
Drinks said they started filming the movie in March, and they finished it in four weeks. He said they posted it on YouTube June 12, and it's received a lot of recognition.
He said they are talking with Netflix and Amazon to get it on a bigger platform. The film is an hour long.
Drinks said the film features people of all different races and backgrounds. He said although it has sad moments, there are a lot of funny ones as well.
"In these times, people are coming together and need to come together," Drinks said. "It's just friends getting together and growing up together; we don't see color."
He said he thinks that's one reason it has gotten attention on YouTube. Drinks said it's "different, but smart."
Drinks said there is a cliffhanger at the end, and there will be a sequel. The film features Drinks, Hinds, Austin Boyd, Martine St-Vil "Tine Scrapie" and Molly Phillips.
The movie was filmed in downtown Grantville and various homes in Grantville. Drinks said they also filmed at the Red Carpet Inn Hotel in Moreland.
"We hope the film gets recognition and puts Grantville on the map," Drinks said.