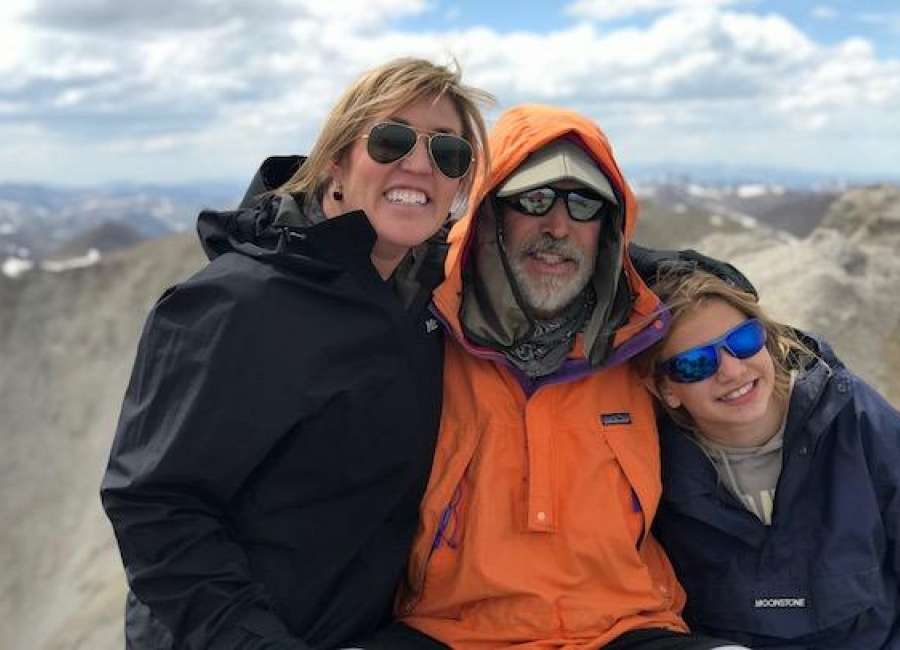 A local family has been spending part of their summer in Colorado mountain climbing, including reaching the summit of 14,229-foot Mount Shavano.
Shiloh Stewart, a seventh grader at Trinity Christian School, and her dad, Michael Stewart, recently climbed Mount Bierstadt, a 14,065-foot mountain in Colorado. Shiloh flew Trinity's flag from the summit.
"She was really excited because she's at Trinity and a softball player, and she wanted to take the flag up for the team," Michael said.
Mount Bierstadt was Shiloh's first 14,000-foot mountain. Then, Shiloh, her brother-in-law and sister, Brandon and Rachel Hand, and her dad climbed 14,229-foot Mount Shavano June 29.
The climb involved a 6,255-foot altitude gain, which made for a long day, said Shiloh's mom Carol Stewart.
Shiloh flew her Trinity flag from the summit once again. Her brother-in-law, Brandon, carried a banner from his business, Driven Imports AutoCare. Brandon led the way, and his wife, Rachel, joked that he was "Driven" to the summit, Carol said.
Mount Shavano was named in honor of a prominent Native American chief of the Tabeguache band of Utes. It also has religious significance for the "Angel of Shavano" snow formation that returns each year.
"The legend has it that long ago, there was no water for the people of the region, so an Indian Princess came to pray for rain at the foot of the mountain," Carol said. "The Indian God of Plenty came to her, and she sacrificed herself so that her people could live. Each year she reappears and her tears, the melting snow, fill the land below and make it fertile."
Carol said that unfortunately, the Angel of Shavano route has already disappeared this year and they couldn't attempt to climb it.