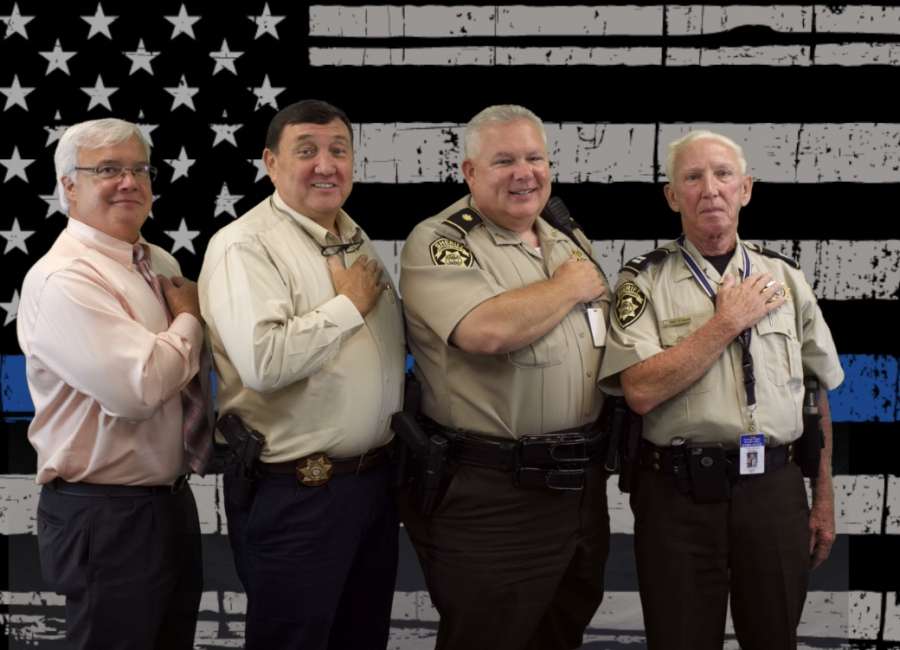 Sharpsburg Baptist Church hosts its second law enforcement appreciation luncheon
Local law enforcement was treated to a barbecue luncheon Wednesday afternoon compliments of Sharpsburg Baptist Church.

Dr. Wallace McAbee, the church's pastor, said this is the second time the church has hosted the event.
The inaugural event was mainly for the Coweta County Sheriff's Office, but this year, he wanted to include members of law enforcement from Senoia, Newnan and support staff.
The event was held at the church from 11 a.m. until 2 p.m. Some law enforcement officers ate on-site, while some carried lunch back to the precincts.
McAbee said the event was in response to recent antagonism towards law enforcement.
"This is a way for us to show our appreciation," he said. "Most people support law enforcement, and we want them to know we respect them and we appreciate the work they are doing."
Deacon David Bearden prepared the ribs and pulled pork for the meat. To feed 200 people, it took two days of preparation and 12 hours of cooking. Bearden and volunteers for the church also prepared sides, beverages and many desserts.
"This is our way to thank them," Bearden said. "We hope this will start a spark of fire for an appreciation of officers across the nation. When you call the police, you want someone to come."
Deputy Adam Elbrecht with the CCSO said he appreciated the support.
"This is awesome," he said. "We need any community support we can get. In Coweta County, we're very fortunate to work in a city and department that supports us."
Coweta County Sheriff Lenn Wood said the appreciation and support from the community always helps with officer morale.
"The guys feel better about what they're doing," Wood said. "It makes it easier for us to hire, because officers want to come join because they know they have support from the community."
Wood said he encourages all officers to be involved in the community.
"We stress this to our guys," Wood said. "We tell them to get out and meet the people and not to just be out and police. Being involved helps us all."