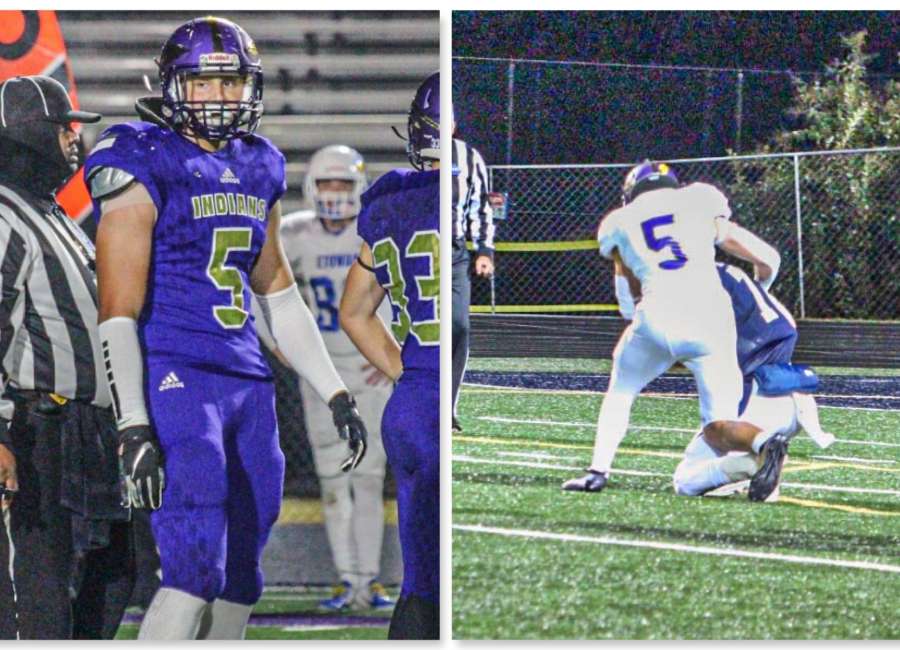 Story by Arvon Bacon, NTH Contributing Writer
Dylan Spelios, the 6'4," 230-pound hybrid East Coweta Indian linebacker, has decided to further his football career and education at the United States Naval Academy, after his senior year beginning the 2021-22 season.
Spelios made his decision on June 26 via Twitter, and stated that he is 100 percent committed to Navy.
While in the process of being recruited to play for Navy, Spelios contacted former Navy linebacker Paul Carothers, who was also coached by East Coweta Head Coach John Small at an all-star during his time in high school.
"Coach Small does a lot of networking, but I didn't know how many people he actually knew," said Spelios.
Carothers told Spelios things were going to be hard at Navy with the obligations of football, academics and military, but "the reward is going to be much greater and sweeter than anywhere else."
With his ability to rush the passer, the East Coweta Indian should fit in very well once he makes the transition from high school to Navy. Last season, Spelios finished the 2020 season with 12.5 sacks and 12 QB hurries.
However, it's his versatility that makes Spelios such a special player. Not only is he an edge rusher, but he is a capable traditional linebacker. The Navy recruit also added 84 tackles, 3 forced fumbles and an interception to go along with his monster sack numbers.
"I had a Zoom call with the Navy's linebacker Coach Volker. He broke down their scheme and it's very similar to what I already do, and what we do at EC as a defense. We're a very versatile defense, and we blitz a lot from different angles," Spelios said.
"After I got off the phone, I went upstairs and told my dad that I could see myself thriving here. I ended having a 45-minute conversation with Coach Small, and we feel like football aside, Navy would be the best place for me to grow as a man — and also to set myself up financially for the future."
Spelios played edge rusher about 75 percent of the time for the Indians last year and will continue to do about the same in the upcoming year.
Going into his last year like every other high school athlete, Spelios hopes to win a state championship but will be satisfied if his team just dominates and plays their brand of football, even if they come up short.
"When it's all said and done, I want to be remembered as a respected leader that drove other people to get better every day, and as someone who is a spark and brings energy wherever I go," he said.
Spelios also stated that his best memory was his first game starting as a sophomore against Carrollton. Not knowing what to expect, as well as getting hyped up by his fellow teammates and eventually going out getting some sacks and forcing a couple of fumbles made him fall in love with the game.
"I left that field feeling like, 'Now I want to play football.' I've always played football but after that night, I was ready to put in the work."