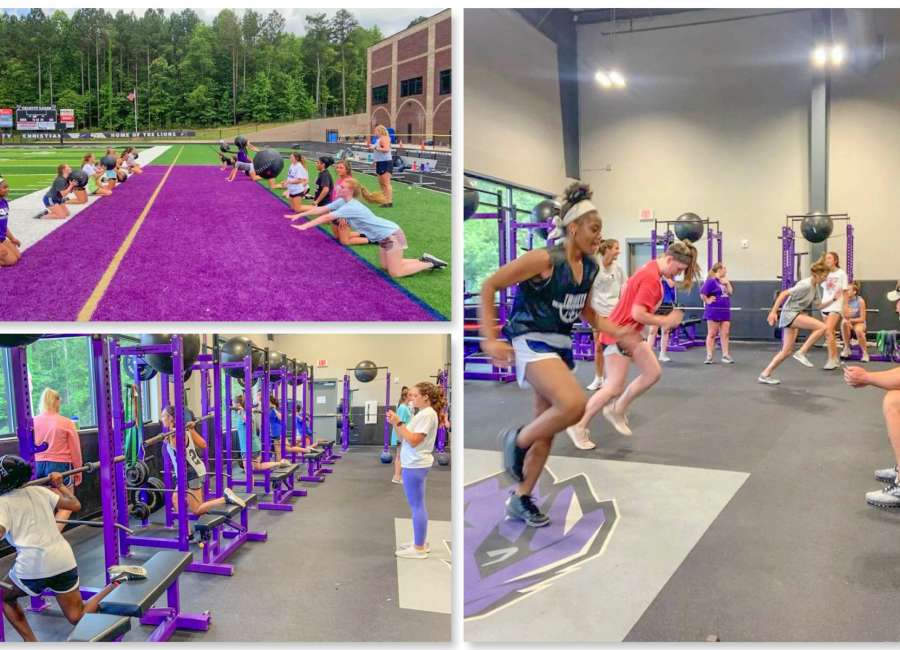 By Arvon Bacon, NTH Contributing Writer
With the High School basketball season still five months away and preseason workouts just getting started, the Trinity Christian Lady Lions are eager to get back to basketball.
The new school year brings promise and begins the process of improving on last season. Their postseason success has left them hungry for more.
The Lady Lions return their core from last season, which propelled them to a 19-7 overall record and granted them a coveted postseason berth and first round Georgia High School Association playoff win over Prince Avenue Christian.
The team was led by its dynamic 1st and 2nd Team 5A All-Region backcourt of freshman sensation Madison Morge and junior Anna Denes. Both players will be back and better than before.
The 6'1" Denes hails from Hungary, where she has extensive international basketball experience as part of her country's FIBA Women's team.
For Trinity Christian, she had an exceptional first year with the Lady Lions; in one game she was one steal away from a quadruple-double, and led the team in scoring and steals. Combined, the magical duo averaged 36 points, 16 rebounds, 7 assists and 9 steals per game.
"Anna and Madison are special players; they are both very unselfish, which makes their games versatile and makes their teammates better at the same time," said Head Coach Joe Daniels.
However, the team wouldn't have been as successful if it wasn't for point guard Ashlyn Settle's contributions, who will be a junior this year.
"Ashlyn plays with tremendous heart and passion. She is the motor of our team that everyone else gets energy from," he said. "She's a tremendously talented young lady."
As Trinity Christian enters its third week of allowed off-season programs under the GHSA guidelines, Daniels has had time to get his athletes back in the facility and into regular conditioning routines.
Trinity Christian's coaches and leadership also created a unique initiative to group girls from different female sports to generate a competitive atmosphere as well as improve team and school comradery, which may prove vital due to the time lost.
The team is in the midst of the mandated GHSA dead week but will be allowed to work with a ball starting next week on July 6.
"It is really a great approach for us; we hoped it would be effective, and we are extremely pleased with the outcome," Daniels said. "The kids came in and worked really hard and got a lot out of it; overall it was a great experience."
With a tournament win under their belt and a strong core set to return, the Lady Lions are primed to follow the path of excellence that the ladies and Daniels have created.