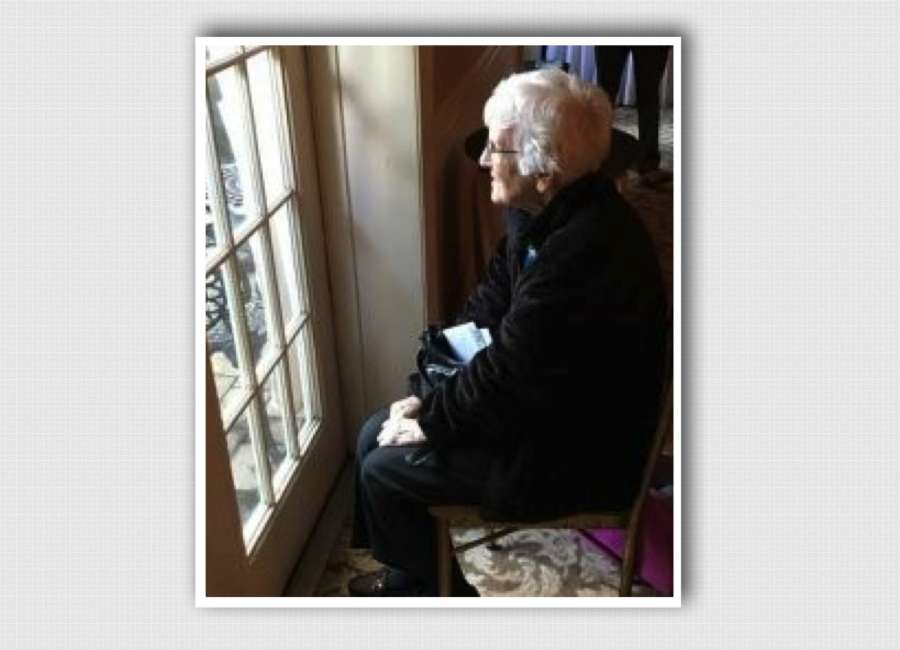 Jean Sweeney (Birkin) died peacefully after a brief illness on July 24, 2020.

She was born June 27, 1928, to Fred and Ida Birkin in Leicester, England. She met the love of her life, Paul Sweeney, during WWII. After Paul was released from a POW camp in Germany he returned to England and proposed.
Jean came to the United States and raised a family of eight in Teaneck, N.J. She became an active parishioner at St. Anastasia's Catholic Church where she served as an extraordinary minister, feeding the homeless with the Bowery ministry, and working in the kitchen hosting the monthly senior lunches.
Jean was also a Girl Scout leader, PTA president, and she served on various community boards. Jean leaves a loving family including Diane (Michael Weigand), David (Bridget), Daniel, Deborah (Michael Bethke), Kevin (Marybeth), Donna (John Ennis), Paula (Steve Huffaker), and Brian (Dana).
Grandkids include: Ian, Michele, Ryan, John, Jessica, Kaitlyn, Ben, Grace, Paul and Nicole. Great Grandkids include Jillian, Megan, Kate, and Adalyn.
Jean also leaves sisters Patricia and Diane and their loving families.
We would like to thank the Amedisys staff for their in-home caregiving and hospice support. Thanks to Sherre, Lynette, Ken, Jake, Robbie, Karen, and others who provided excellent care. Thanks to Drs.Goyco, McMath, Mason, and Patel. Special thanks to Fr. Henry Atem and St. George's Catholic Church.
In lieu of flowers, donations are requested for St. Anastasia's Bowery Ministry, 195 Teaneck Road, Teaneck N.J. 07666.
Family and friends will gather at Volk Leber Funeral Home 789 Teaneck Road Teaneck N.J at 11 a.m. on Saturday, August 1st to proceed to George Washington Memorial Park for a graveside service.